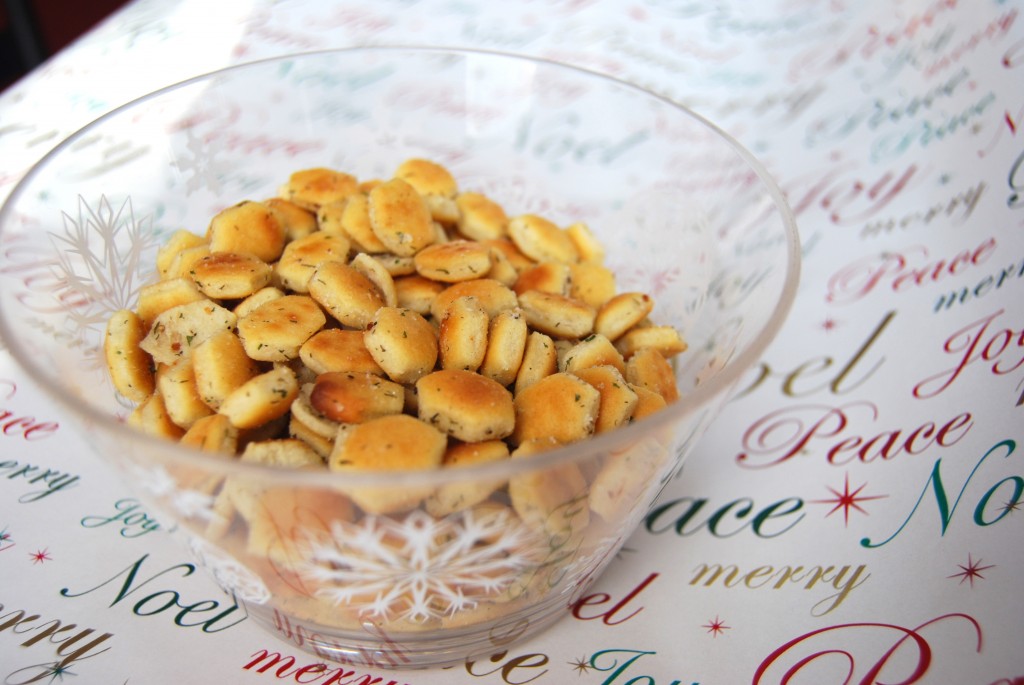 For as long as I can remember Christmas has always included baking with my mom. Every year we make this savory little snack and everyone loves it. These crackers are so delicious, but be warned are very addictive! It's always a delight to give bags of this out every Christmas and it's a tradition that will always continue in our family.

2 Bags Oyster Crackers
1 packet dry ranch dressing mix
3/4 cup canola oil
1 tsp. dill weed
1 tsp. lemon pepper seasoning
1/4 tsp. garlic powder
Directions:

Preheat oven to 200 degrees.
Whisk together ranch dressing mix, dill weed, lemon pepper, garlic powder & oil in a large bowl.  Add oyster crackers and stir to coat thoroughly.  Pour out onto baking sheet (may take two sheets) and spread evenly.  Bake for 10 minutes and let cool completely. Store in airtight container.