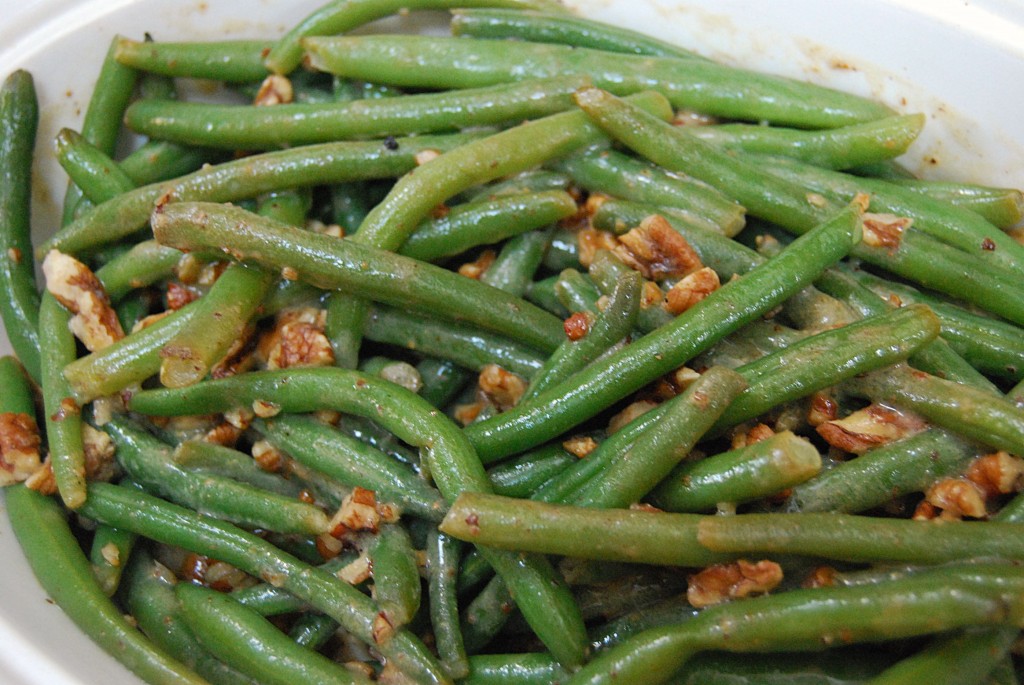 These green beans that I found on
Real Simple
are amazing! They taste better and better with every bite. They have a wonderful acidic, yet slightly sweet flavor and they went great with the turkey. This would be a great addition to any meal and it is really easy and quick to make. You can also boil the green beans & make the vinaigrette ahead of time, store them separately and then put the dish together & bake just before you are ready to serve. If you have real maple syrup, definitely use that…I measured out my maple syrup and realized it had gone bad, so I had to improvise with regular pancake syrup and it still tasted wonderful.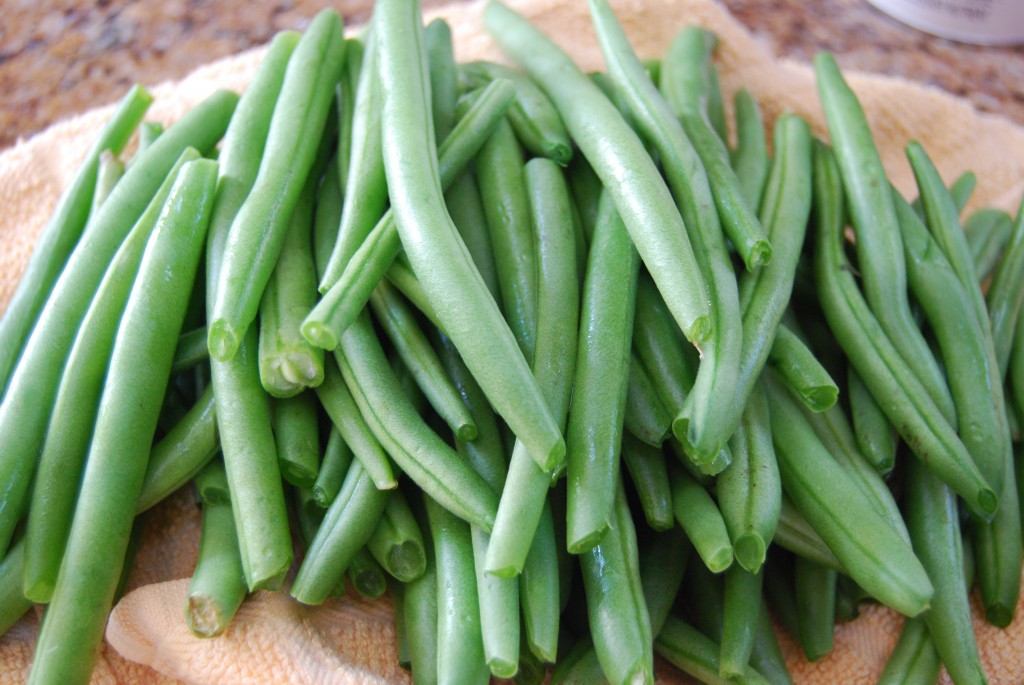 Green Beans with Maple Pecan Vinaigrette
Source: Real Simple
Ingredients:
3/4 cup pecans
kosher salt and black pepper
2 pounds green beans, trimmed
1/4 cup olive oil
2 tablespoons red wine vinegar
2 tablespoons Dijon mustard
1 tablespoon pure maple syrup
Directions:
On a cutting board, roughly chop pecans. In a medium sized skillet, toast pecans over medium heat until lightly toasted (you should be able to smell the nutty aroma), approximately 3-5 minutes. Watch carefully, so as not to burn them. Remove from heat & set aside.
Bring a large pot of water to boil. Once boiling add 1 tbsp. kosher salt. Carefully pour in green beans & cook until just tender, 4-5 minutes. Pour into colander to drain & immediately run cold water over green beans to cool & shock them.
In a small bowl make the vinaigrette. Whisk together vinegar, mustard, syrup, 1/2 tsp. salt, 1/4 tsp. pepper. Once combined, slowly pour in the olive oil while contiuing to whisk together. Whisk thoroughly. Cover & store in refrigerator until ready to use.
Preheat oven to 300 degrees. In a large baking dish, add green beans, pour vinaigrette over green beans & add pecans. Toss to coat. Bake for 5-10 minutes until warmed through. Serve & enjoy!
*Note: These directions are for cooking this dish for entertaining so you can make things ahead of time & bake right off right before serving. If you want to serve this dish immediately, after you shock the green beans, place them in a large bowl, add in vinaigrette & pecans, stir to combine & serve.
Nutrition Facts: Per Serving Calories 169, Fat 14g, Sat Fat 2g, Cholesterol 0mg, Sodium 337mg, Protein 3g, Carbohydrate 11g, Sugar 4g, Fiber 4g