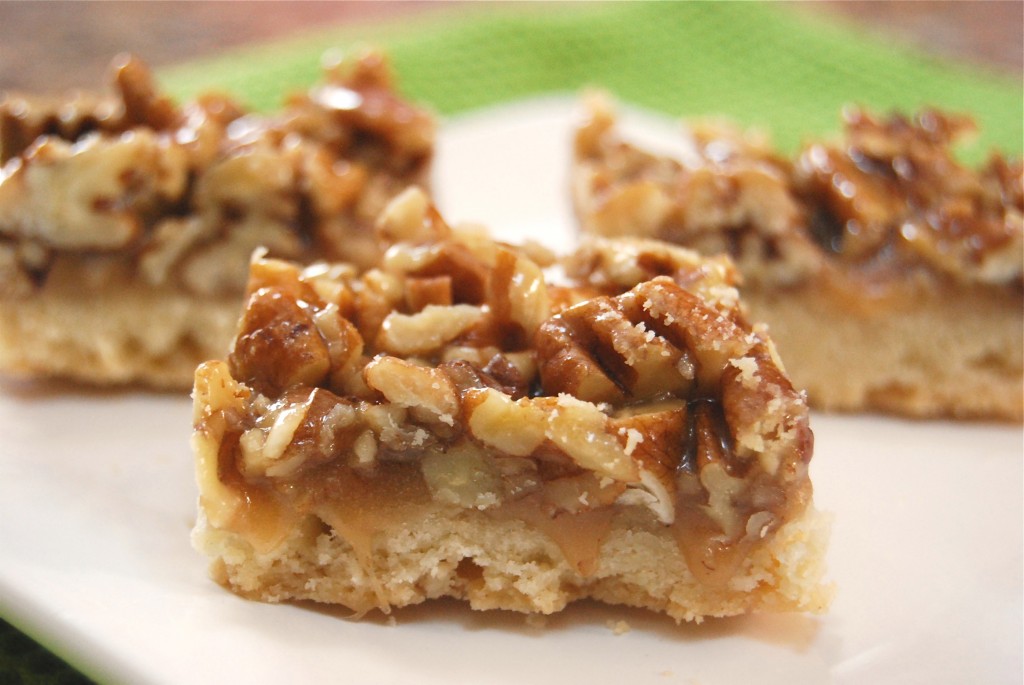 Last week we had a Thankgiving luncheon at work and I couldn't figure out what to bring & lo & behold these pecan pie bars popped up in my inbox from
Real Simple
. These are divine! I mean I could eat the entire batch, I kid you not! So caramely & buttery. I am already planning to make these again for Christmas. They might just be my new favorite holiday treat. My mouth is watering right now thinking about them, I promise! Everyone at work raved about them & they were easy to make too! What I love about these is not just the amazing flavor but also their size. They are the perfect sized treat so you don't have to have an entire piece of pie.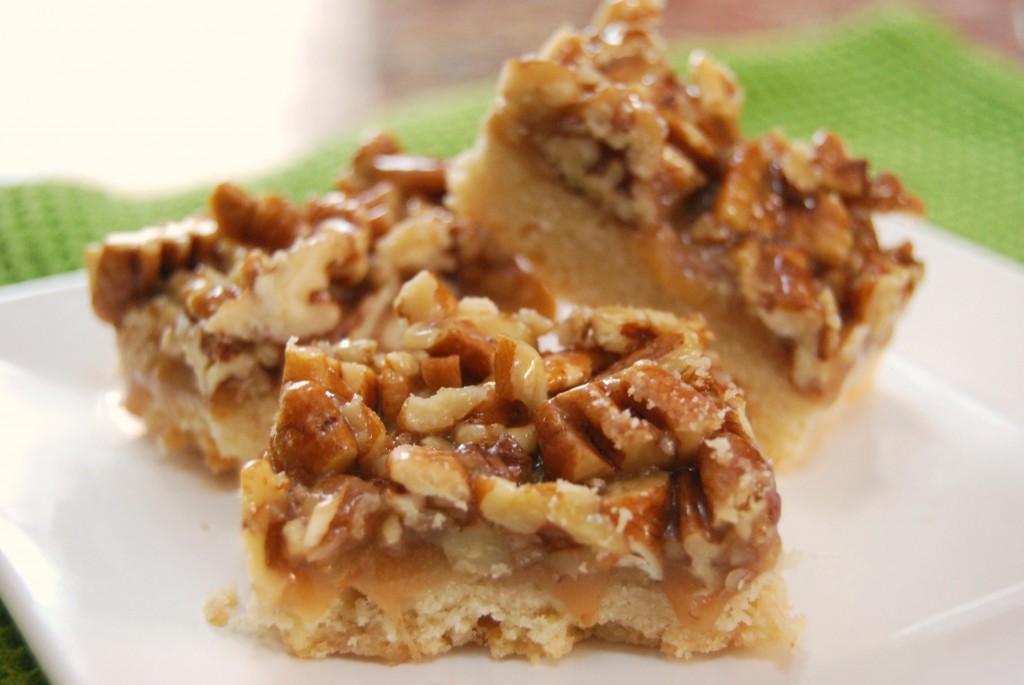 Pecan Pie Bars

Ingredients:
For the Crust:
nonstick cooking spray
1 1/2 cups all-purpose flour, spooned and leveled
1/2 cup (1 stick) cold unsalted butter, cut into pieces, plus more for the pan
1/3 cup granulated sugar
1/4 teaspoon kosher salt

For the Filling:
1/2 cup packed light brown sugar
4 tablespoons (1/2 stick) unsalted butter, cut into pieces
1/4 cup honey
1/4 cup granulated sugar
2 tablespoons heavy cream
2 cups coarsely chopped pecans
1 teaspoon pure vanilla extract
Directions:
Preheat oven to 350 degrees. Line an 8 inch square baking sheet with 2 pieces of parchment paper, over lapping & the excess hanging off all sides. Spray parchment with cooking spray.
For the Crust:
In a large bowl, add flour, sugar, salt & cold cubed butter. Using a pastry cutter, cut in the butter until the mixture is a sandy crumb like consistency. If you have a food processor, feel free to use that. Press mixture into bottom of prepared baking pan. Bake for 25 to 30 minutes, until pale golden.
For the Filling:
While the crust is cooling slightly, combine brown sugar, honey, granulated sugar, cream & butter in a medium saucepan. Bring to boil then reduce heat and simmer for 5 minutes, stirring often until mixture thickens slightly. Remove from heat & stir in vanilla then pecans. Immediately pour filling over crust & let cool in pan for 1 hour.
Lift bars out of the pan & transfer to cutting board. Cut into 24 rectangles (6 rows by 4 rows). Store in an airtight container.