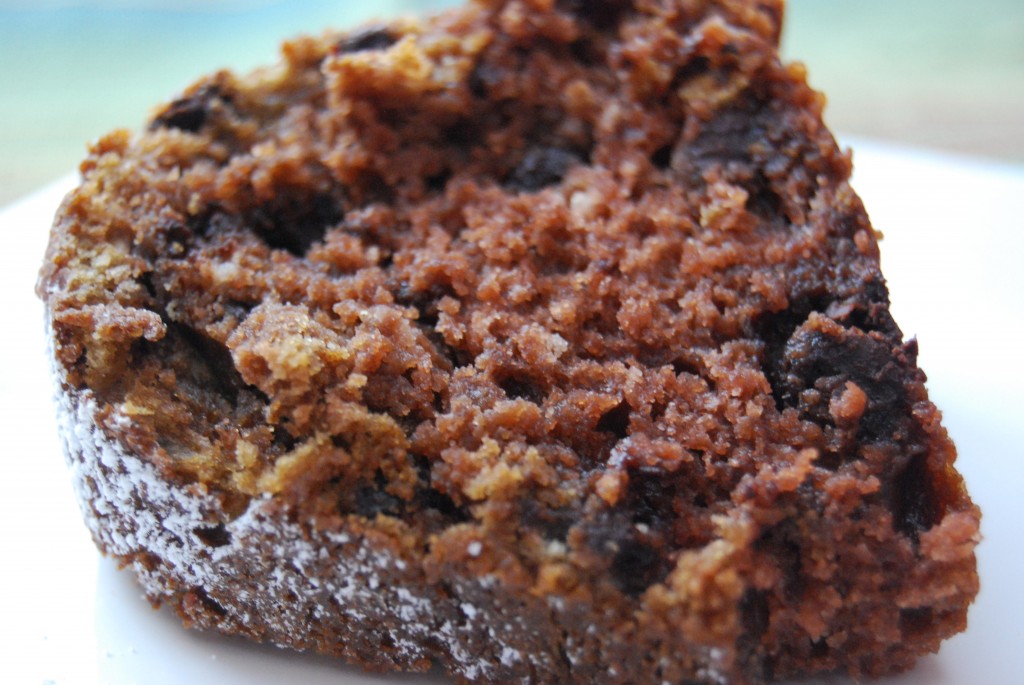 This cake is Adam's absolute favorite. My mom got this recipe from a friend and has been making it for years since. It is so moist and has such a simple flavor, but it is so delicious. Just give Adam this bundt cake & he is happy. It is so easy to make, too. All you need is a bowl, a spatula & a bundt pan. It uses a cake mix and adds several things to it, but you would never know it came from a mix. Great to throw together for something to take to a party. It does take a little time to bake off in the oven, but it's worth the wait. This is the kind of cake that is even better the second day after it sits a bit, so its great to make ahead before you have to serve it.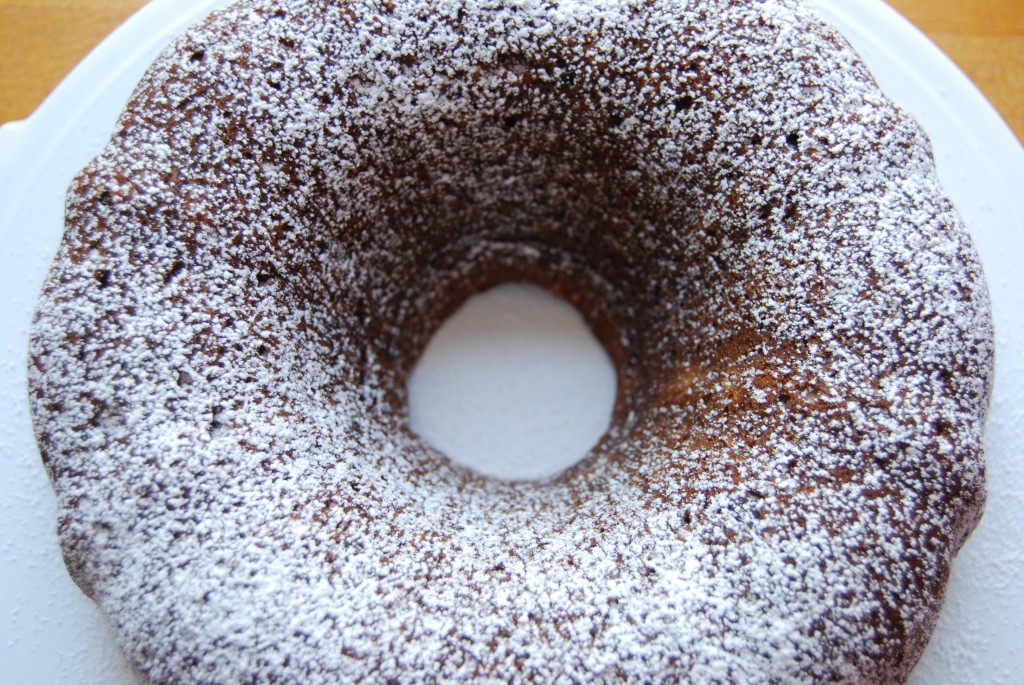 Chocolate Chip Bundt Cake

Ingredients:
1 box yellow cake mix, butter recipe preferred
1 small box chocolate instant pudding
1 small box vanilla instant pudding
1 1/2 cups water
1/2 cup canola oil
1 cup semi-sweet chocolate chips
4 eggs, beaten
powdered sugar for dusting, optional
Directions:
Preheat oven to 350 degrees. Spray a bundt pan with cooking spray & set aside.
In a large mixing bowl, add all ingredients. Stir with a large spatula 50 times. Do not over beat. Pour batter into bundt pan (lumps may remain in batter). Bake for 50 minutes. Cool in pan on wire rack. Once cool, turn out onto serving dish and store in airtight container. Dust with powdered sugar if desired. Will keep moist for several days.