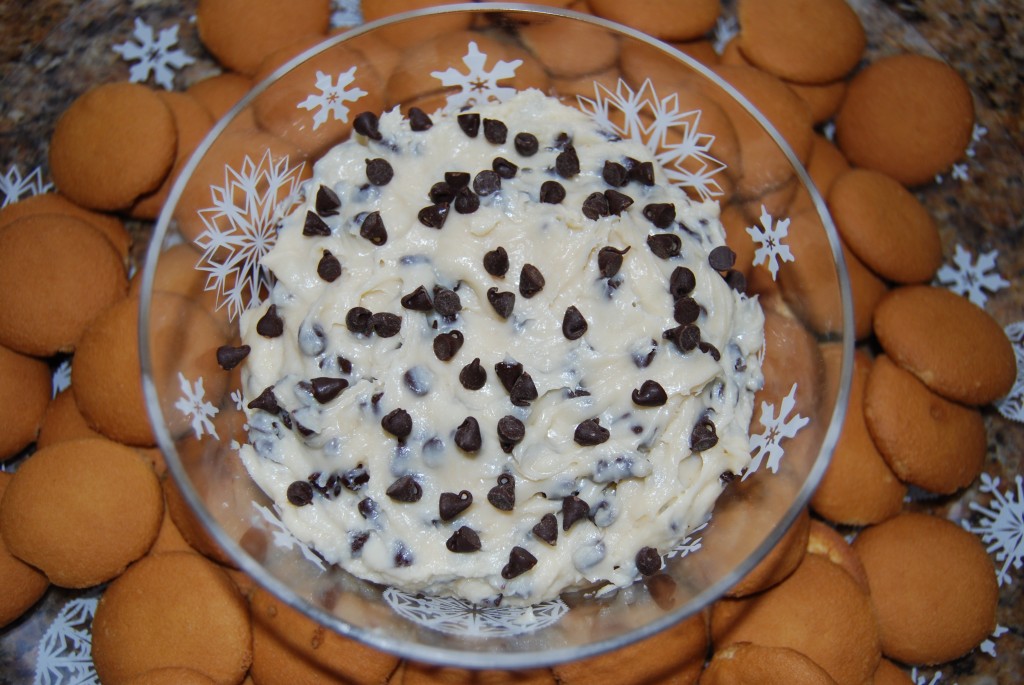 I was looking for something else to take to that Christmas gathering and remembered this cookie dough dip I had seen a long time ago, but couldn't remember where I had seen it, so I googled and found a great one on
Brown Eyed Baker
, whose blog I absolutely love, so I knew it would be great. This dip is fabulous! Creamy & sweet and goes great with the crunch of the vanilla wafers. I got rave reviews from this and everyone was asking what was in it and could they have the recipe. It's kind of like cookie dough cheesecake. I bet you could even use it as a filling for no bake cheesecake if you wanted. This is a great party dessert because people can just get a little bit and graze on it throughout the evening.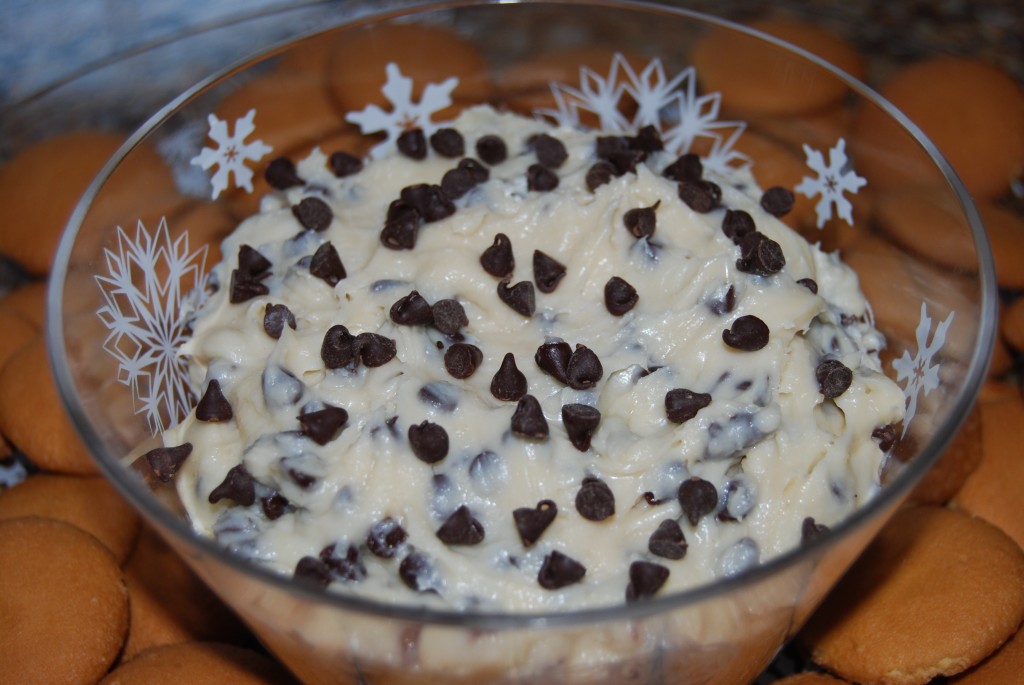 Chocolate Chip Cookie Dough Dip
Source:
Brown Eyed Baker
adapted from Recipezaar
Ingredients:
1/2 cup (1 stick) butter
1/3 cup brown sugar
1 tsp. vanilla extract
1 (8-oz) pkg cream cheese (I used 1/3 less fat cream cheese)
1/2 cup confectioner's sugar
3/4 cup semisweet mini chocolate chips
Directions:
In a small saucepan, place butter & brown sugar over medium heat. Stir continuously until butter melts & brown sugar dissolves. Remove from heat and stir in vanilla. Allow to cool.
Meanwhile, in the bowl of a stand mixer, beat together cream cheese & confectioner's sugar for 1 minute. Once creamy, slowly mix in the cooled butter mixture & beat for 1 minute or so, until fully incorporated. Stir in chocolate chips.
Pour into serving dish & refrigerate for at least 30 minutes prior to serving. Take dish out of refrigerator a little bit before serving so it can soften up so that it's dippable. Serve with vanilla wafers or cookie of your choice.