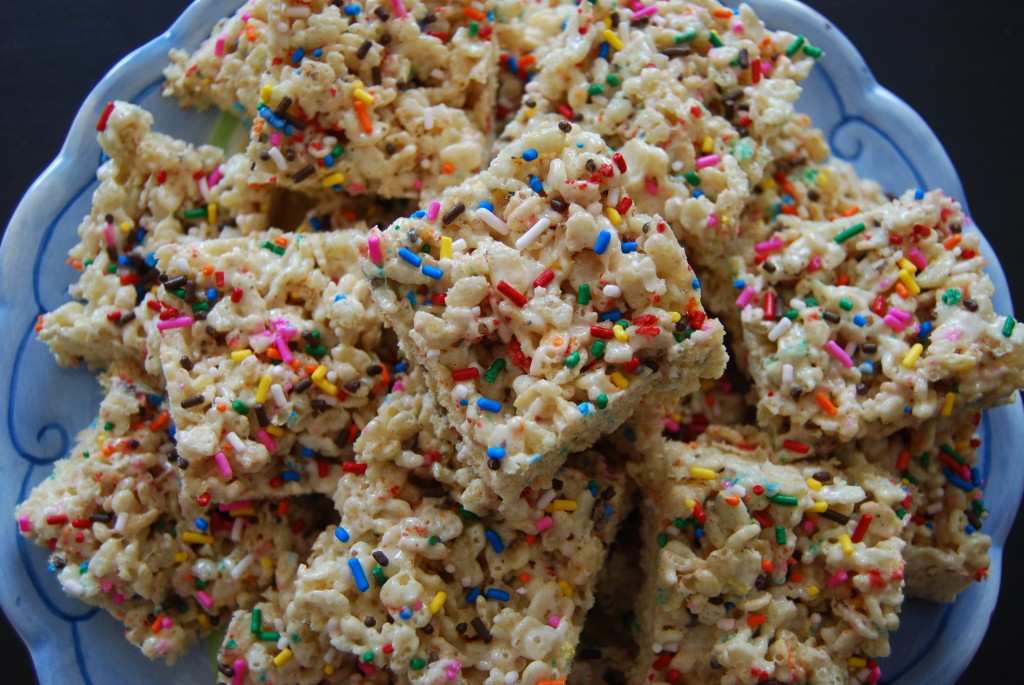 They say it's your birthday, na na na…gonna have a good time!! Today's my 29th Birthday and I'm celebrating with these cake batter krispy treats!! I actually made these this past weekend for friends that came to dinner (and to enjoy for my birthday week). I used some of the leftover cake mix from these corn muffins. Still have more to use so I'm sure you'll see some more cake batter recipes soon. These were really good and the cake batter flavor was subtle but you could still taste it and it seemed to add a nice creaminess, plus the sprinkles are super fun. These would be great for a kids birthday party and you can customize for any holiday using different colored sprinkles. Be back soon with an update from our birthday shenanigans!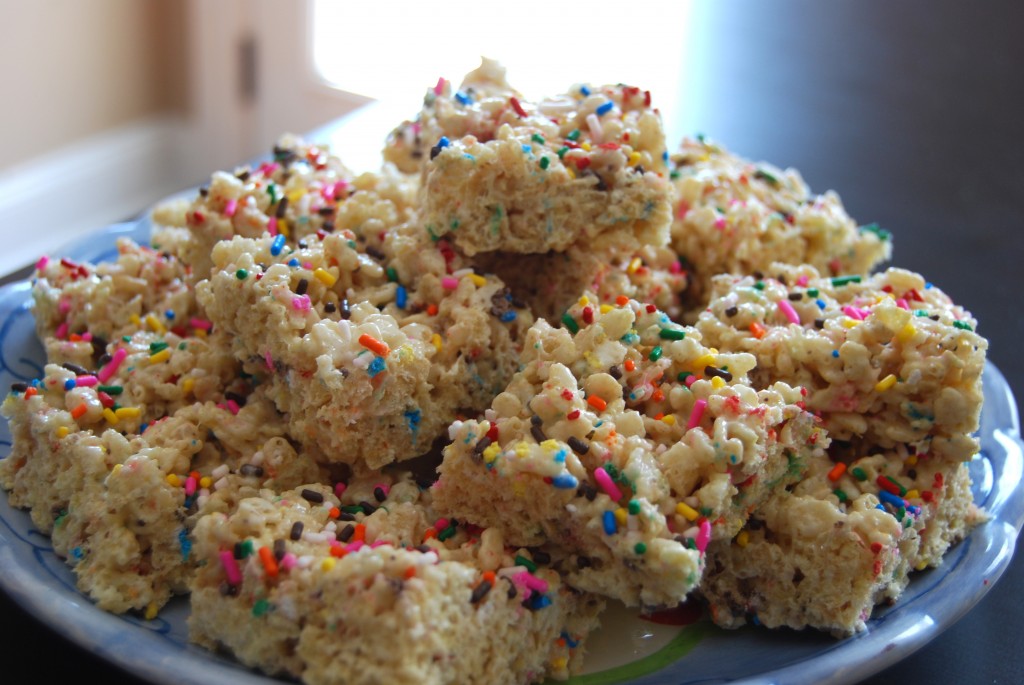 Cake Batter Crispy Treats
Source: The Cooking Nurse, orginally on How Sweet It Is, adapted from Rice Krispies
Ingredients:
3 tablespoons butter
1 (10 oz) bag of mini marshmallows
1/4 cup yellow cake mix
6 cups Rice Krispies cereal
1 (1.75 oz) container of sprinkles
Directions:
Spray a 9 x 13 pan with cooking spray, set aside.
In a large saucepan, melt butter over medium heat. Add marshmallows and stir until they are mostly melted, remove from heat. Add dry cake mix to marshmallows a little at a time, until all is incorporated and marshmallows are completely melted. Add in Rice Krispies. Spray your spatula with cooking spray and stir mixture until cereal is completely coated. Stir in half of the sprinkles until they are evenly distributed. Press into your prepared baking pan and top with the rest of the sprinkles. Let set on the counter uncovered for approximately 30 minutes prior to cutting. Store in an airtight container at room temperature.
*Alternatively you can melt butter in microwave, then add marshmallows and melt those in the microwave as well in 30 second intervals.