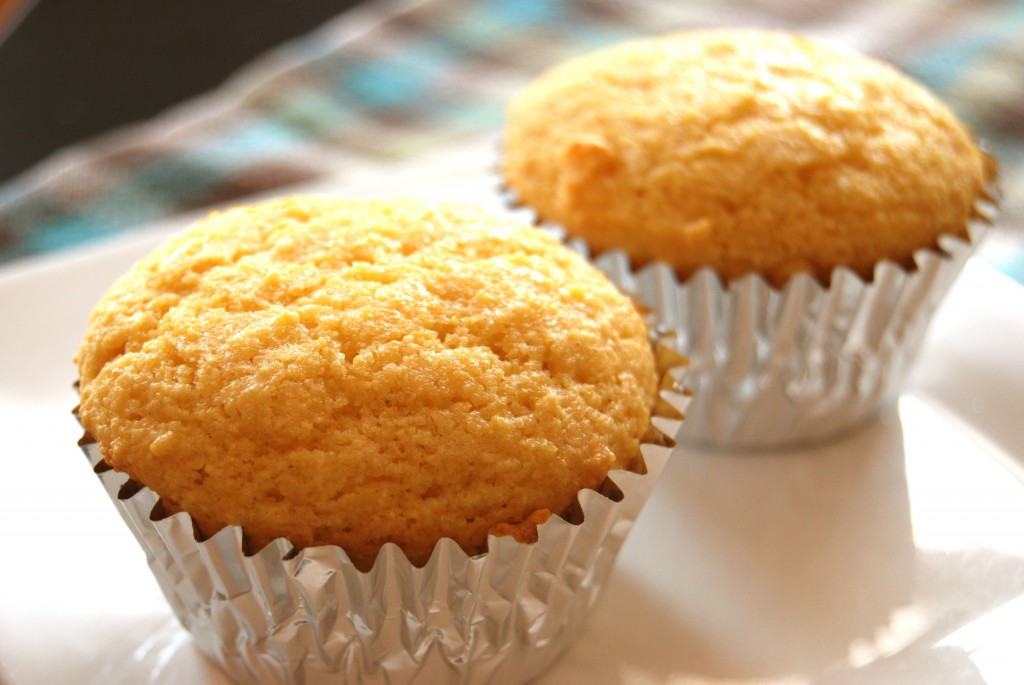 I am a huge
fa
n of Famous Dave's corn muffins. I love sweet cornbread that tastes more like cake than corn!:) Famous Dave's sure knows what they are doing because this was a perfect pairing with the barbecue!! These turned out really good, they were a tad crumbly, but I think that can be remedied by reducing the cornmeal a smidge and increasing the miracle whip & cake mix slightly. I'll try it again soon with those changes and let you know how it turns out. These were still a really tasty addition to our meal
and I will definitely make them again!
Oh and I didn't notice until I was about to make them that it calls for a 9 oz. cake mix, so I have half a box of cake mix left over to experiment with! Super excited to try some of the cake flavored treats floating around the blogosphere!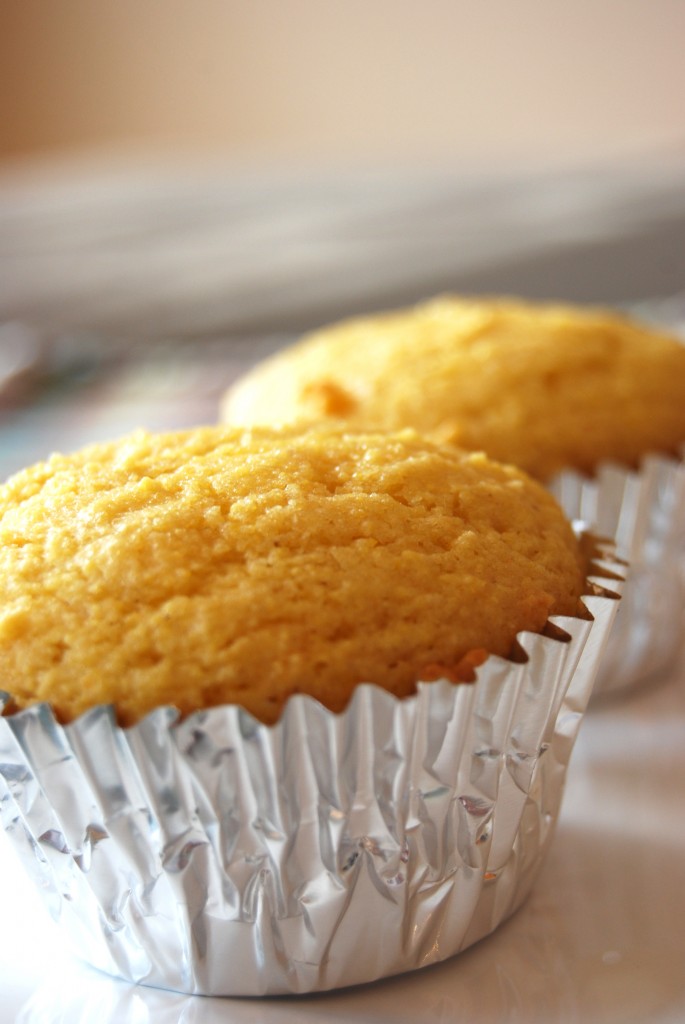 Famous Dave's Sweet Corn Bread Muffins
Source: Pennies on a Platter originally found on Spark Recipes
Yield: 16 cupcake-sized muffins
Ingredients:
2 cups yellow cornmeal
1 (9oz) package yellow cake mix
2 teaspoons baking powder
1 teaspoon salt
1/8 teaspoon cayenne pepper
1/2 cup milk
1/2 cup buttermilk
1/4 cup vegetable oil
2 eggs, beaten
2 Tablespoons light brown sugar
2 Tablespoons honey
1 Tablespoon miracle whip light
Directions:
In a large bowl whisk together cornmeal, cake mix, baking powder, salt & cayenne pepper, set aside. In a medium sized bowl, stir together milk, buttermilk, oil, eggs, brown sugar, and honey. Add the milk mixture to the cornmeal mixture and stir gently to combine, taking care to not over mix. Fold in miracle whip. Cover with plastic wrap and refrigerate for at least 30 minutes or overnight.
Preheat oven to 400 degrees. Place your muffin liners in the muffin tin. Spoon batter into the liners filling approximately 2/3 full.
Bake for 15 to 20 minutes until golden brown and a toothpick comes out clean.
Note:
You can add a can of whole kernel corn, drained when you add in the miracle whip, if desired.