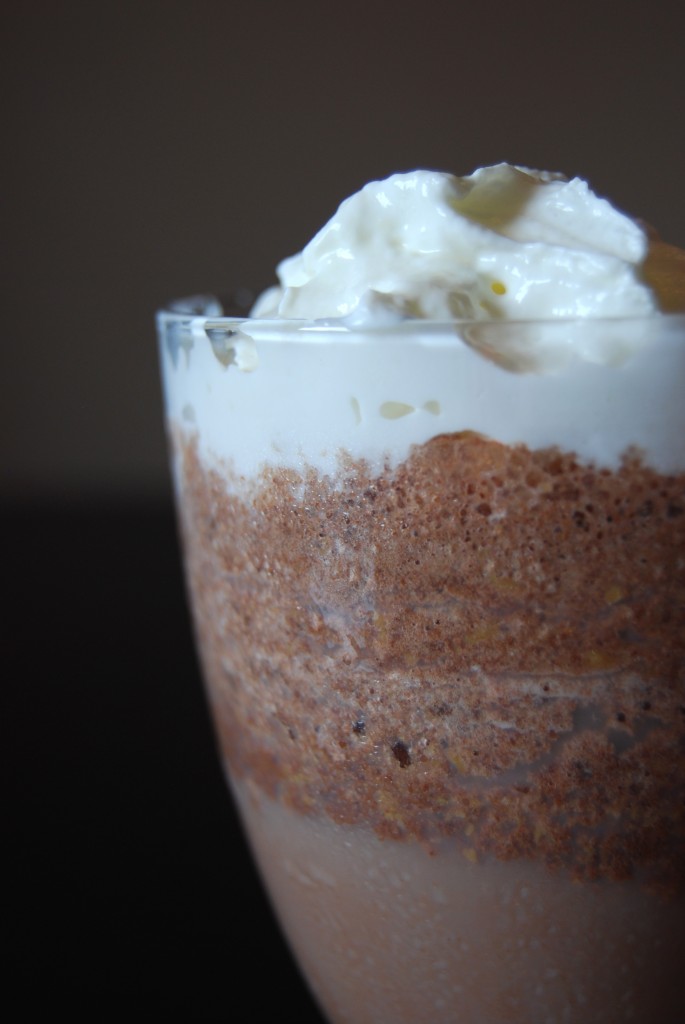 I love hot chocolate as I'm sure a lot of you do. I drink it close to every night in the winter. To my delight my favorite local frozen yogurt shop, Perkits (if you are ever in Cleveland, TN you have got to visit Perkits-they have different flavors every day!) has their own version of frozen hot chocolate. I have also tried the famed Serendipity Frozen Hot Chocolate in New York which was great as well and I decided to try and recreate these at home. This turned out fantastic! So light and refreshing but quenches that sweet tooth at the same time. I actually added a bit more hot chocolate mix and sugar because I thought it needed to be sweeter and added peanut butter as well! This is a great summer snack or dessert!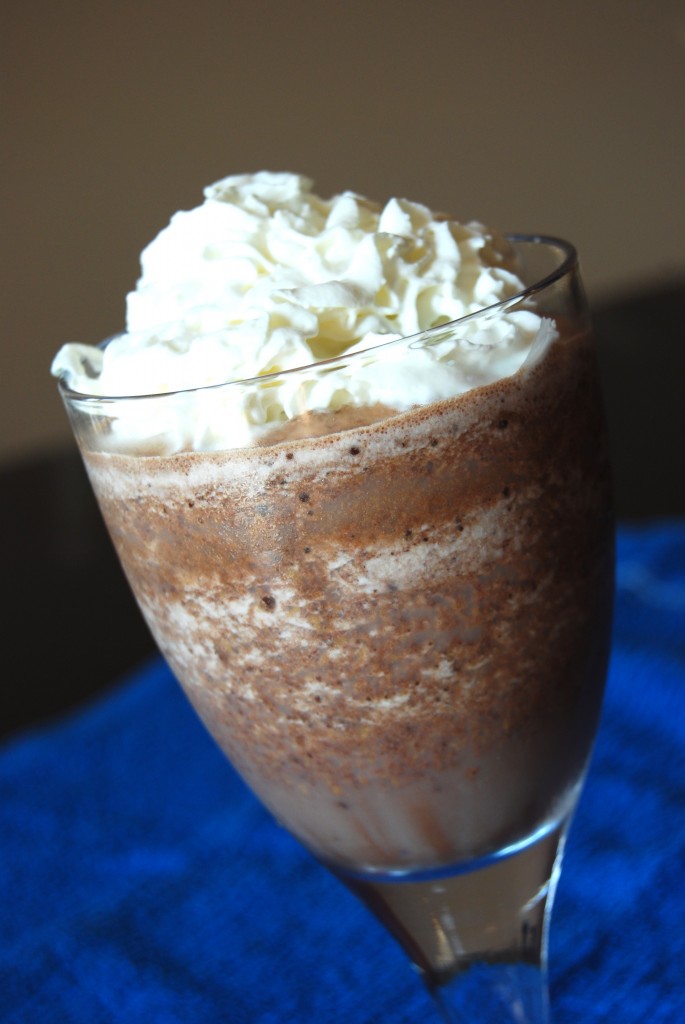 Frozen Hot Chocolate
Source: Serendipity 3 via epicurious.com, also inspiration via Chocolate Covered Katie
Makes 4 small servings or 2 large servings
Ingredients:
3 oz. semi-sweet or dark chocolate, chopped (I used choc. chips)
3 teaspoons store bought hot chocolate mix
2 1/2 tablespoons sugar
1 1/2 tbsp. peanut butter (optional)
pinch sea salt
1 1/2 cups milk
3 cups ice
Whipped cream
Chocolate shavings

Directions:
Place water in a pot and bring to a simmer. Place chocolate in a heat proof bowl or double boiler and place bowl on top of the simmering water, stirring occasionally until chocolate is completely melted. Once melted, stir in the hot chocolate mix, sugar, salt, and peanut butter (if using), stirring until ingredients are fully incorporated. Remove from heat and add in 1/2 cup of the milk a little at a time. Stir until mixture is smooth. Allow to cool to room temperature.
In a blender add the remaining cup of milk, chocolate mixture and ice. Blend until smooth and consistency is that of a frappuccino. Pour into glasses and top with whipped cream and chocolate shavings if desired.