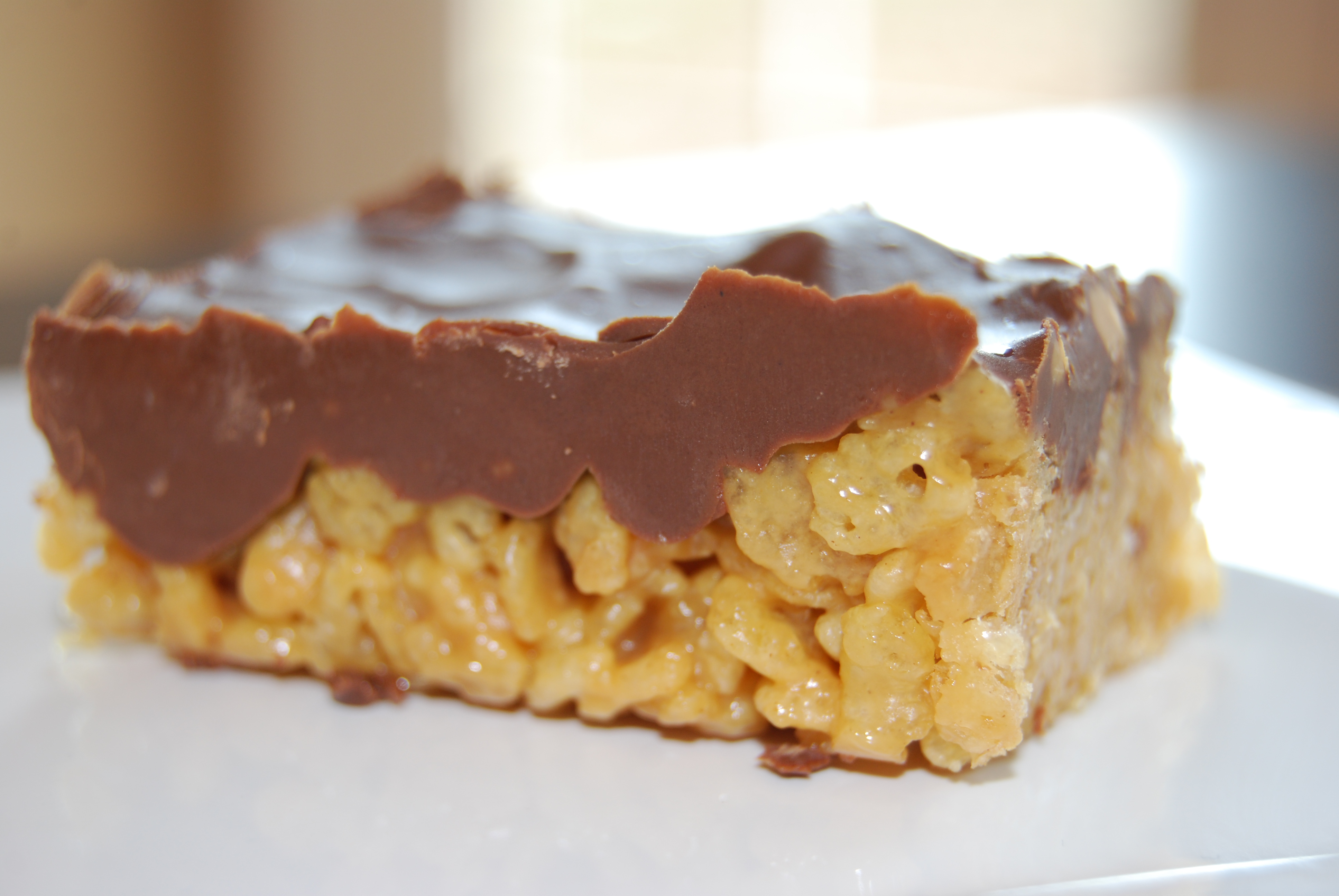 These are a great no bake dessert for summer! You do have to heat a few things over the stove but it won't get you too hot. This is a great alternative to your typical rice crispy treats as it doesn't have marshmallows but uses honey & sugar as the binder. These are rich and chocolatey and delicious!

Peanut Butterscotch Chocolate Crispy Bars
Source: Annie's Eats, originally on Pennies on a Platter

Ingredients:
6 cups puffed rice cereal
1 cup peanut butter
1 cup honey
1 cup sugar
12 oz. semi-sweet chocolate chips
12 0z. butterscotch chips

Directions:
In a large bowl add the puffed rice cereal & peanut butter, but do not mix yet. Set bowl aside. Spray a 9 x 13 baking pan with cooking spray, set aside.
In a medium saucepan, heat honey & sugar over medium high heat and cook until just boiling, stirring occasionally. Remove from heat and pour over the rice cereal & peanut butter. Spray a spatula with cooking spray and use it to mix the mixture until peanut butter has completely melted and cereal is thoroughly coated.
Press mixture into baking pan evenly. Set a medium sized pot of water over medium heat and let come to a simmer, in a heatproof bowl or double boiler add chocolate and butterscotch chips and place bowl over simmering water (making sure water does not touch bottom of bowl). Stir until chips are melted, shiny and smooth. Pour melted chocolate mixture over the cereal layer and spread evenly with a spatula. Cover and chill until top layer is set (approximately 1 hour, may need more). Cut into bars & serve.