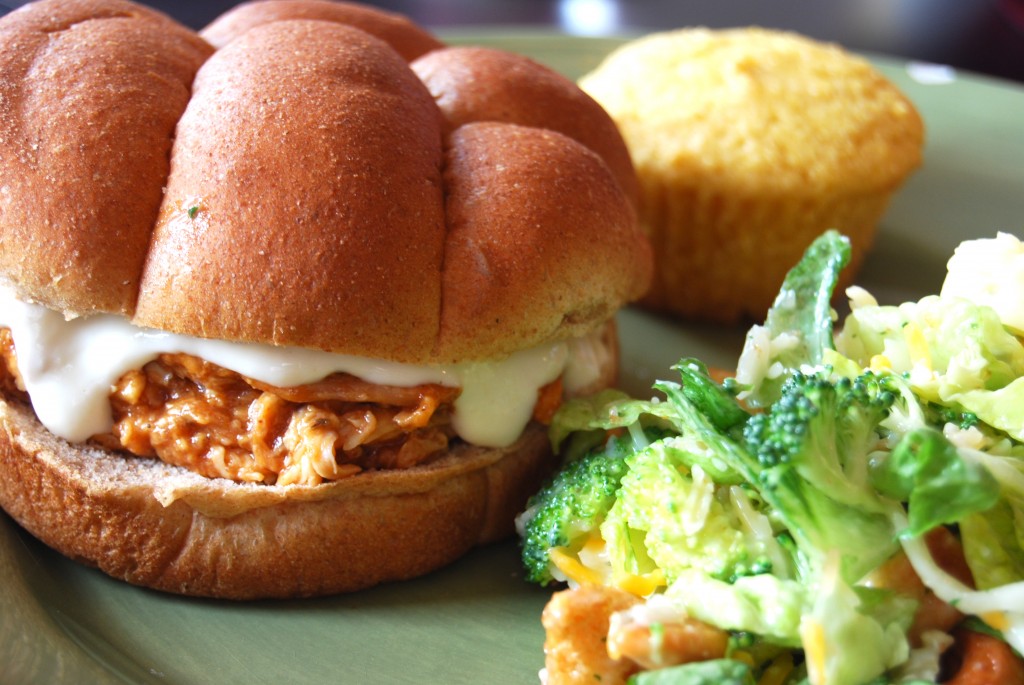 Adam's uncle owns a barbecue restaurant in Alabama that is phenomenal. They actually even catered our rehearsal dinner. This was where I first tried white barbecue sauce and it was so creamy and tasty! My mom absolutely loves it so I knew I wanted to make some for her sometime. Adam's uncle's recipes are top secret, but I had come across a recipe several years ago in Southern Living but had never got around to making it. I thought our BBQ Father's Day dinner would be the perfect time to try it out. This was so creamy and added such a great flavor to the regular barbecue sauce without taking away from it. This is great alternative to your typical bbq and also fun for an additional topping for your guests. I cooked my chicken in the regular bbq sauce and then used the white for topping.

White Barbecue Sauce
Source: Southern Living, October 2007
Ingredients:
1 1/4 cups light mayonnaise
1/4 cup horseradish
3 tbsp. cider vinegar
Juice of 2 lemons (approx. 1 tbsp)
1 tsp. fresh ground black pepper
1/4 tsp. kosher salt
Directions:
Place all ingredients in a small bowl. Stir to combine. Cover and chill in refrigerator for at least 1 hour to allow flavors to marry.