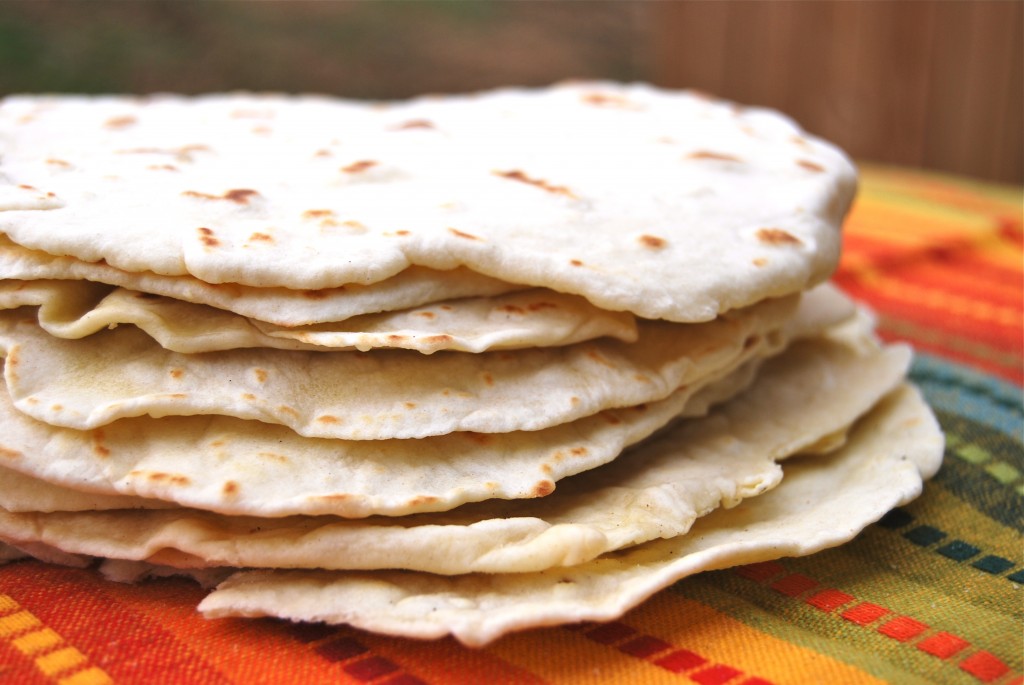 I don't think I will ever buy store bought flour tortillas again! These were so amazing!! We had these for our favorite chicken tacos and these homemade tortillas just elevated them to a whole new level of awesomeness!! The best part is they are super easy and your friends will think you are the best cook ever for making them from scratch.  One of the things I love about them is you can make them ahead of time, which works great for entertaining!
Also I just want to thank everyone so much for your sweet comments in the giveway.  I so loved reading everyone's favorite fall treats, which were overwhelmingly pumpkiny.  You all inspired me so I have a pumpkin treat coming your way very soon! Here is the winner from the giveaway:
The winner is comment #83
Kelly R October 20, 2011 at 12:07 PM
(I used random integer generator to pick the winner)
Kelly, I sent you an email so just respond with where you want your gift card to (starbucks, i-tunes or target) and where to send it to! On to the recipe…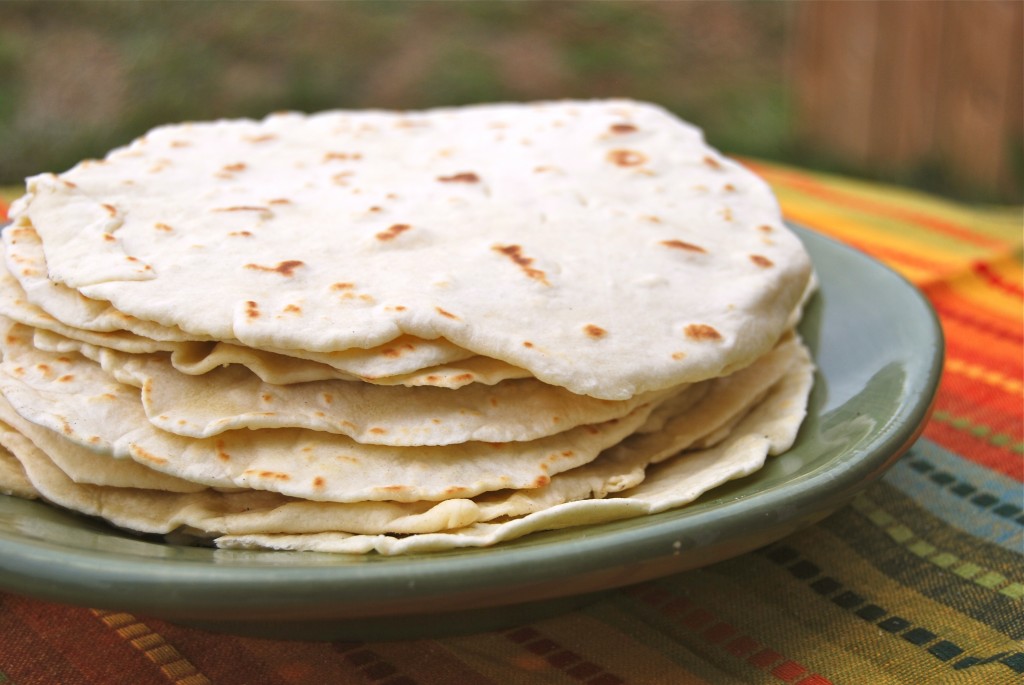 Homemade Flour Tortillas
Source: Pennies on a Platter, originally from Confections of Foodie Bride
Ingredients:
3 cups flour
2 tsp. baking powder
1 heaping tsp. salt
5 tbsp. unsalted butter, softened & cut up into sections (shortening or olive oil)
3/4 cup to 1 cup warm water
Directions:
In the bowl of a stand mixer fitted with the paddle attachment, add in the dry ingredients and mix until combined.  Add in the butter and mix until the mixture resembles coarse sand.  Switch to the hook attachment and turn the mixer on low and slowly add the water and mix just until dry ingredients become wet.  Knead the dough until it clears the sides of the bowl and sticks to the bottom.  Dough should be slightly tacky but not overly sticky.  If too sticky, add a tiny bit of flour and if too dry, add a bit more water.
Transfer the dough to a lightly floured surface, pat dough into a large circle and divide into 12 golf ball sized portions.  Cover with a kitchen towel and let the dough rest for 10 minutes.
Heat a large skillet over medium to medium high heat.
Working with one dough ball at a time, continuing to keep all the other dough balls covered with the towel, pat the ball into a disc.  Lightly flour the dough ball & roll into a 6-8 inch circle.  You want the tortilla to be very thin and be almost translucent. Transfer the tortilla to the heated skillet and heat for approximately 10-20 seconds and flip and heat on the other side until some of the bubbles are slightly browned.  Be careful not to burn them and not to get them too crispy, you want them to be soft & pliable.  Place cooked tortilla on a plate and cover with a kitchen towel.  Repeat for all remaining balls of dough.
Serve warm right away or store in a zippered bag and reheat in the microwave with paper towels in between each tortilla. Also, these should freeze really well, too!