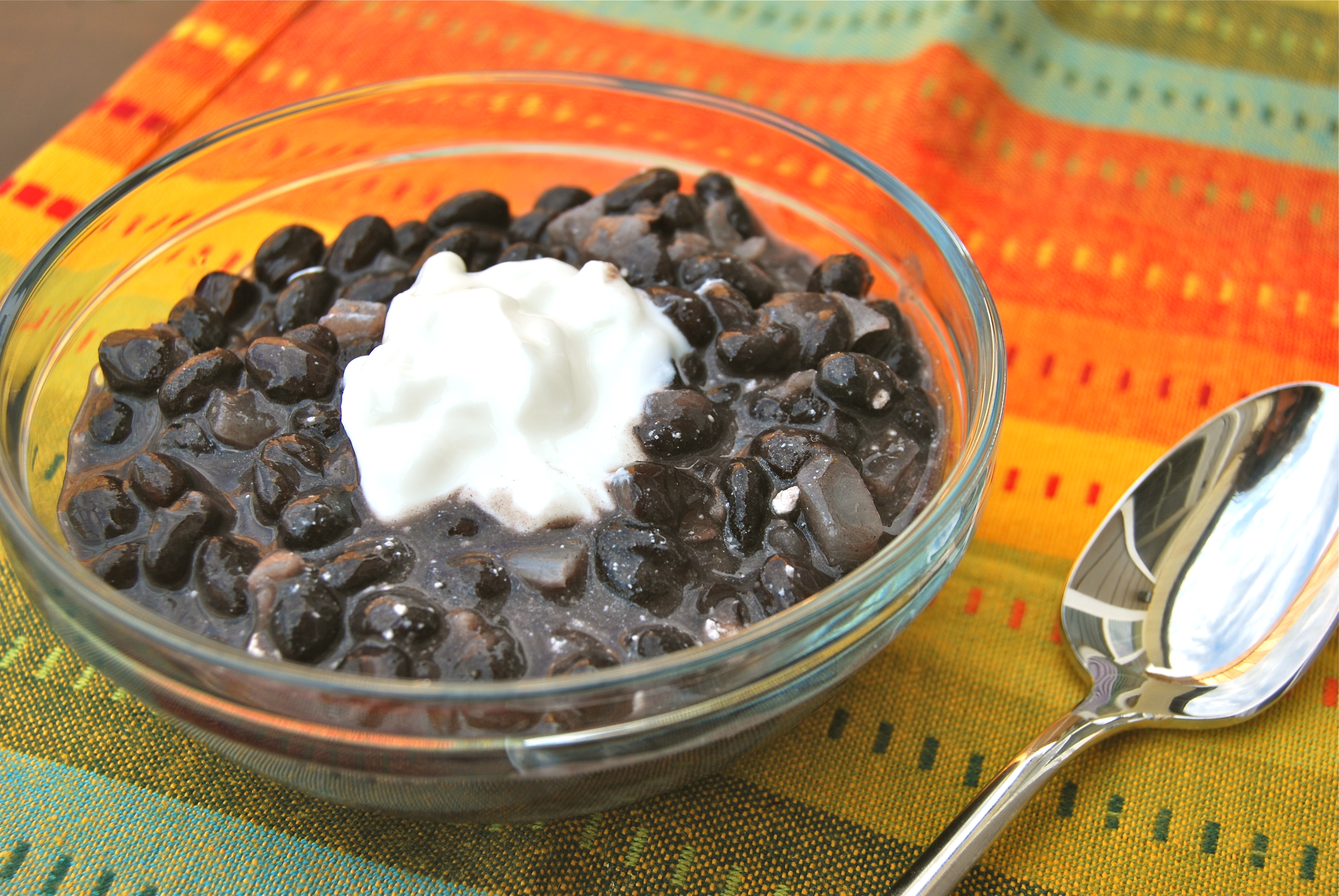 Before we get to the Black Beans, don't forget to enter my giveaway to win a $25 gift card to Starbucks, I-Tunes or Target
here
! You have until tonight (Friday night) at midnight to enter!  I make these black beans all the time.  They are actually one of the first things I ever posted on the blog but they were buried in another post and with a terrible picture and I just thought that didn't do them justice.  This is the perfect Mexican side dish and can easily be doubled & tripled for a crowd.  It has a great depth of flavor and also adds so much to tacos or burritos.  I love to eat them by themselves too! Oh and I use Mojo Marinade in these, you can find them in the Mexican aisle at your grocery. Its a citrus marinade for chicken but it goes great in these beans.  Alternatively you can use additional olive oil with a squeeze of lime to get that citrus flavor.
Mexican Black Beans
Source: My friend Jill

Ingredients:
1/4 cup chopped red onion
1 can Black Beans (undrained)
1/4 tsp. garlic powder
2 tbsp. mojo marinade (or sub with olive oil and a squeeze of lime)
1 tbsp. Extra Virgin olive oil

Directions:
Heat 1 tbsp. olive oil in medium saucepan over medium heat.  Add in onions and saute until soft. Add Black beans, garlic powder, and Mojo Marinade (or additional olive oil). Simmer over medium heat for 10-15 minutes. Serve topped with sour cream or use beans in tacos, burritos, etc.