I thought it would be fun for you guys to get to know me a little bit better and what better way to do that than to share with you a few of my favorite things! Also below I will list some of my favorite recipes I've seem floating around lately that I am excited to make! Tell me what are some of your favorite things? I'd love to try some new things as I always tend to get stuck on certain things and have them over and over again.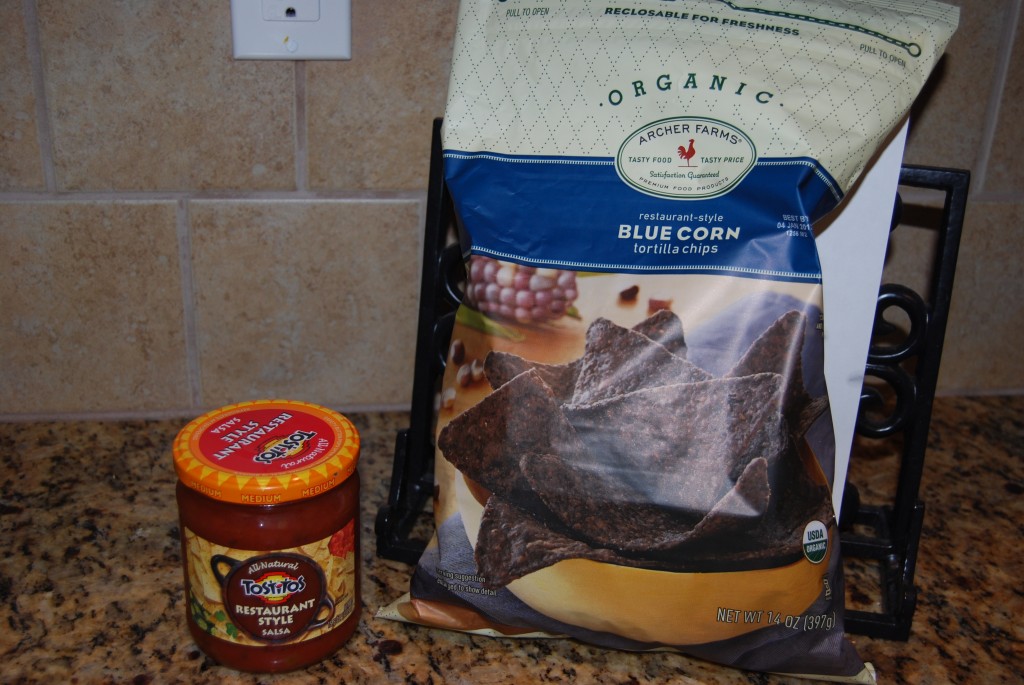 Favorite Snack/Craving: I think I have an addiction to these blue corn tortilla chips & salsa! Seriously, I think I might need an intervention! Last week I ate them three days in a row with dinner! 🙂
Favorite TV Shows: Biggest Loser, Amazing Race, Guiliana & Bill, and CSI (love all three NY, Miami & Las Vegas)-also loved 24 and am sad that it is over! Need to rent the past seasons I haven't seen to get my Jack Bauer fix!
Favorite Movies: 27 Dresses, The Holiday, Bourne Ultimatum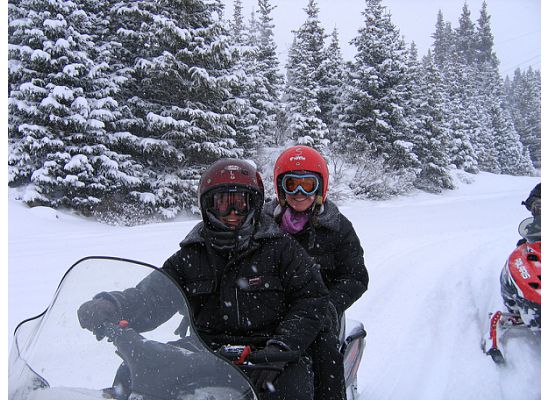 Favorite Places to Travel: Love Breckenridge, Colorado and want to go back ASAP! (Yes that is us several years ago when we got to go snowmobiling!) Also love St. John, U.S. Virgin Islands, where we spent our honeymoon.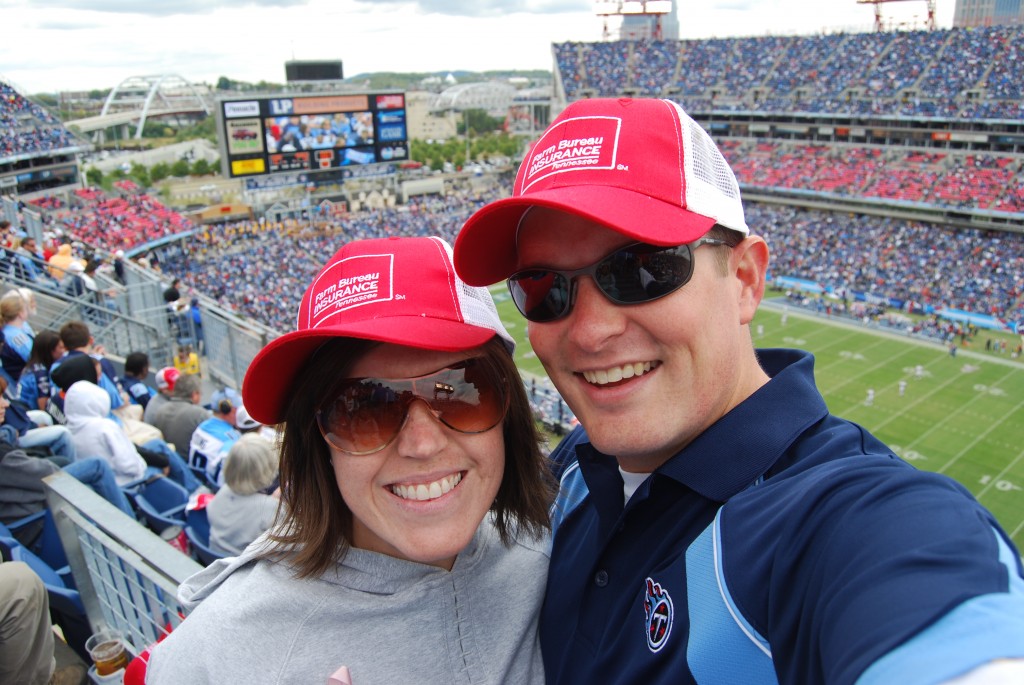 Favorite Sports: NFL Football (Go Titans!), Tennis and I also love College Football too but not quite as much as the NFL. This is us at the Titans/Broncos game last year. They gave out those hats to everyone…notice we are pretty much the only ones wearing them! haha:)
Disclaimer: These are all just my personal favorites. Not compensated for mentioning any of these items/shows/teams/places.
Recipes I'm Loving & Can't Wait to Make: 
Crispy Oven Roasted Potatoes at Tracey's Culinary Adventures
Campfire Bars at Sweetened With Honey
Pumpkin Apple Pancakes with Apple Cider Syrup at Back to the Cutting Board
Candy Corn Cookie Bark at The Girl Who Ate Everything