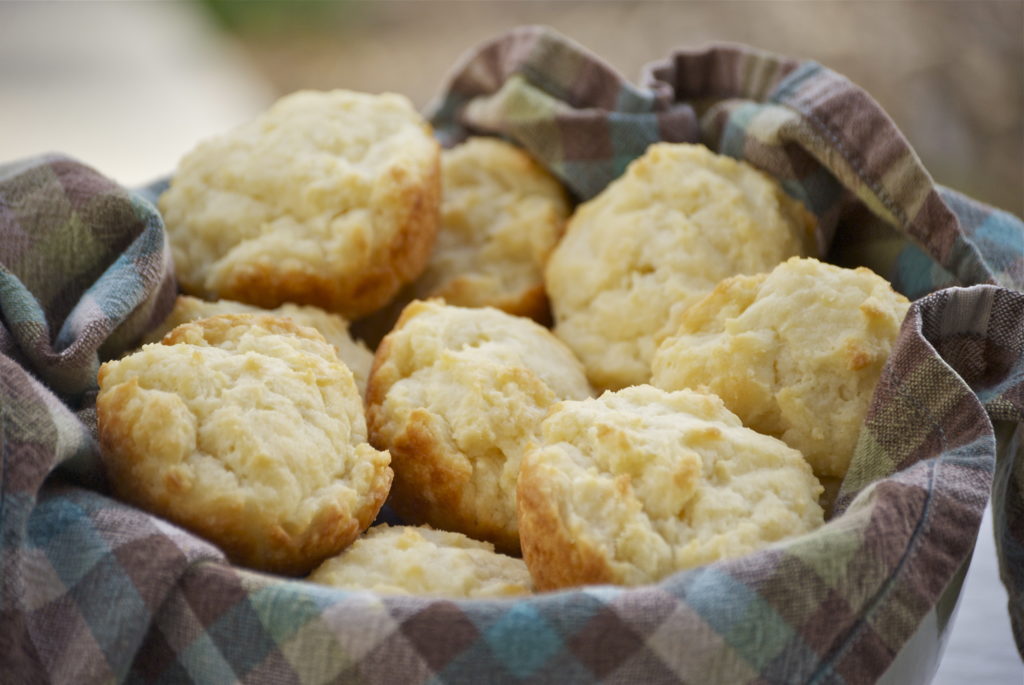 My mom has been making these biscuits for as long as I can remember.  They are so buttery and soft and go great with jelly spread over them.  They are super easy and would be great for holiday meals or just weeknight dinners.  I didn't want to go out and buy bisquick so I googled and found this awesome recipe for bisquick mix and it turned out just the same as if I had used bisquick.  The best part is this mix will keep in your fridge in an airtight container for up to four months! So you can make lots of biscuits or pancakes or whatever.  The mix is so easy to put together and literally just took a few minutes.  Oh and I halved the mix recipe because I was running low on flour, but I will list the full recipe below.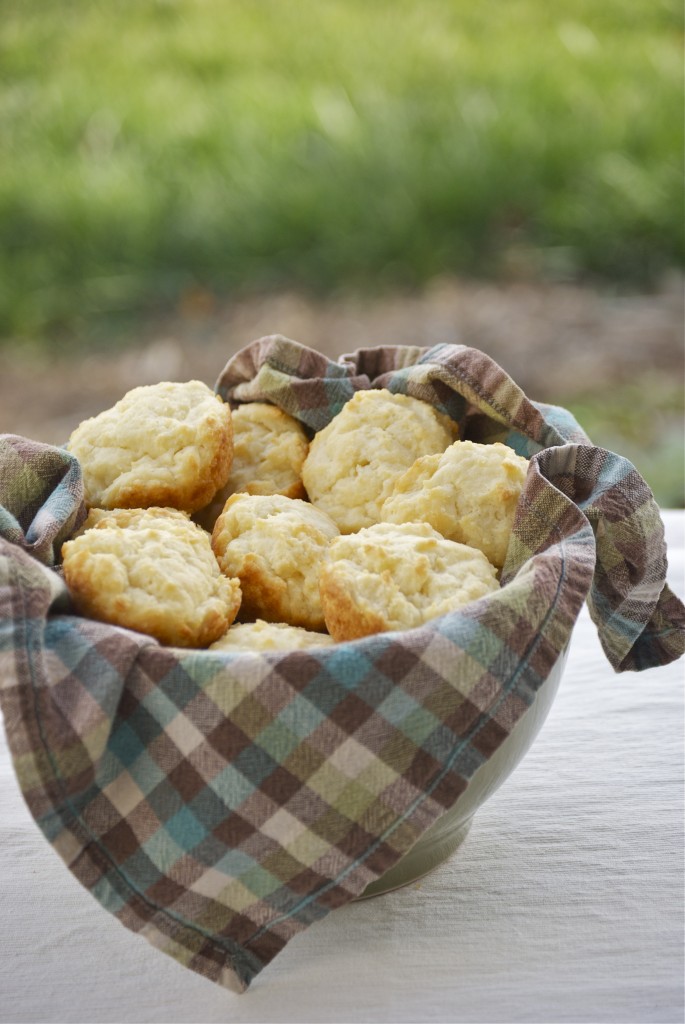 Homemade Bisquick Mix
Source: Unsophisticook
Ingredients:
6 cups all purpose flour, sifted
3 tbsp. baking powder
1 tbsp. salt
1/2 cup butter, cold and cut into cubes
Directions:
In a large mixing bowl whisk together the flour, baking powder and salt.  Using a pastry cutter, cut butter into flour mixture until it resembles coarse sand. Store in an airtight container in the refrigerator for up to four months.
Done Buttered Biscuits
Source: Mom's recipe
Ingredients:
2 cups Bisquick mix
1 stick melted butter
1 cup sour cream
Directions:
Preheat oven to 350 degrees.  Spray a muffin tin with cooking spray, set aside.*
Stir together melted butter, bisquick mix and sour cream until ingredients are fully incorporated.
Bake for 25 to 30 minutes until lightly browned on top.
*Can use mini muffin tin, just reduce cooking time a bit