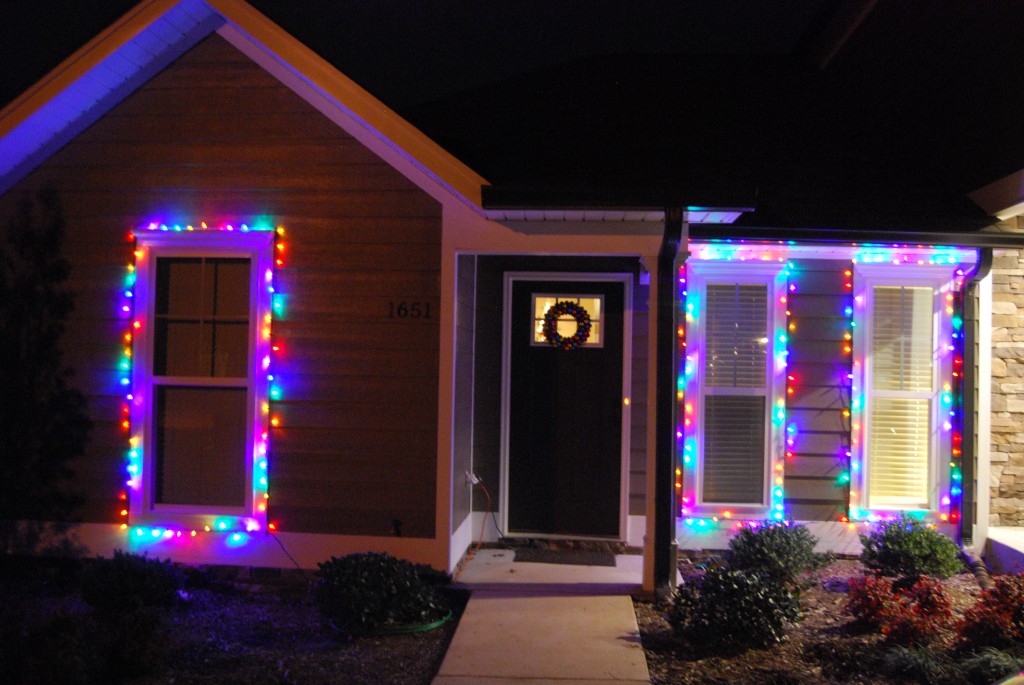 Here at our house anyway, what about at yours? Do you have your decorations up yet? We put up outdoor lights for the first time this year & I'm so excited! Adam did such a great job putting them up! It was way too cold for me so I stayed inside.:) We have had our tree up since the day before Thanksgiving so we can enjoy it a little longer and so I could hopefully relax a bit more this month. Its so easy to get caught up in the hustle & bustle of the season but God is really showing me to try and take time to really enjoy Him & our family & friends and not get caught up in all the tasks I have to do.  Easy to say, but hard to do, but I'm working on it!:)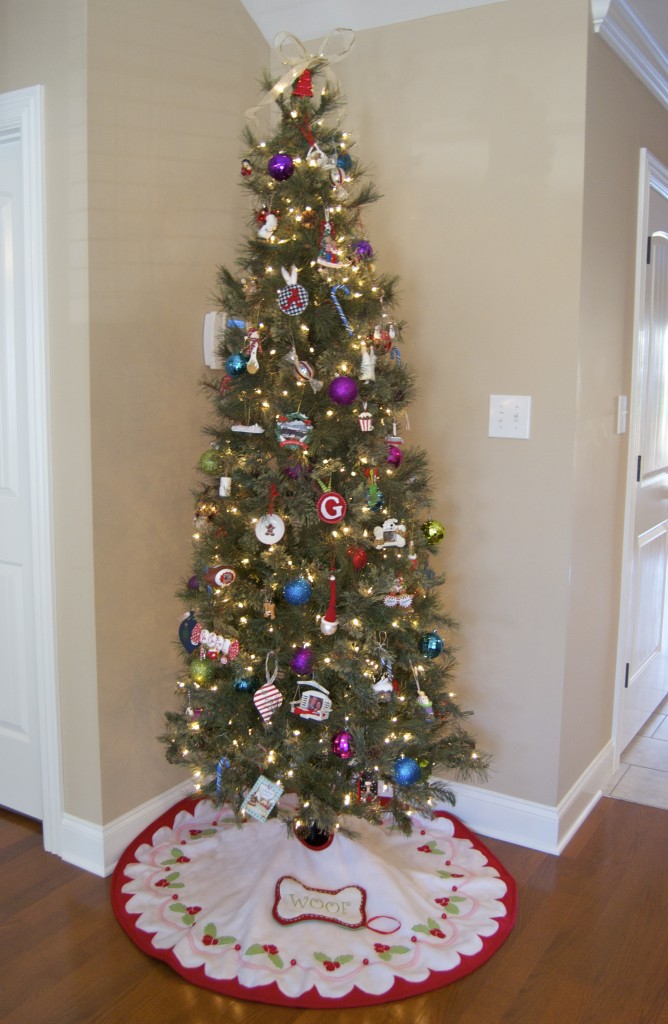 This is our first year with a big tree.  In the past we've just done a few little trees around the house but since we have the perfect corner for a tree, we decided to get a big one.  I had to go purchase a few more ornaments to fill it out though!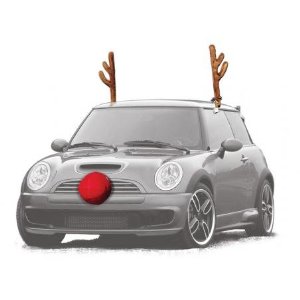 The thing I'm most excited about it this year is that we finally found Rudolph decorations for my car!! They are similar to the ones in the source picture above.  I looked for them last year but couldn't find them and I'm so pumped we finally got some!! They are so cute!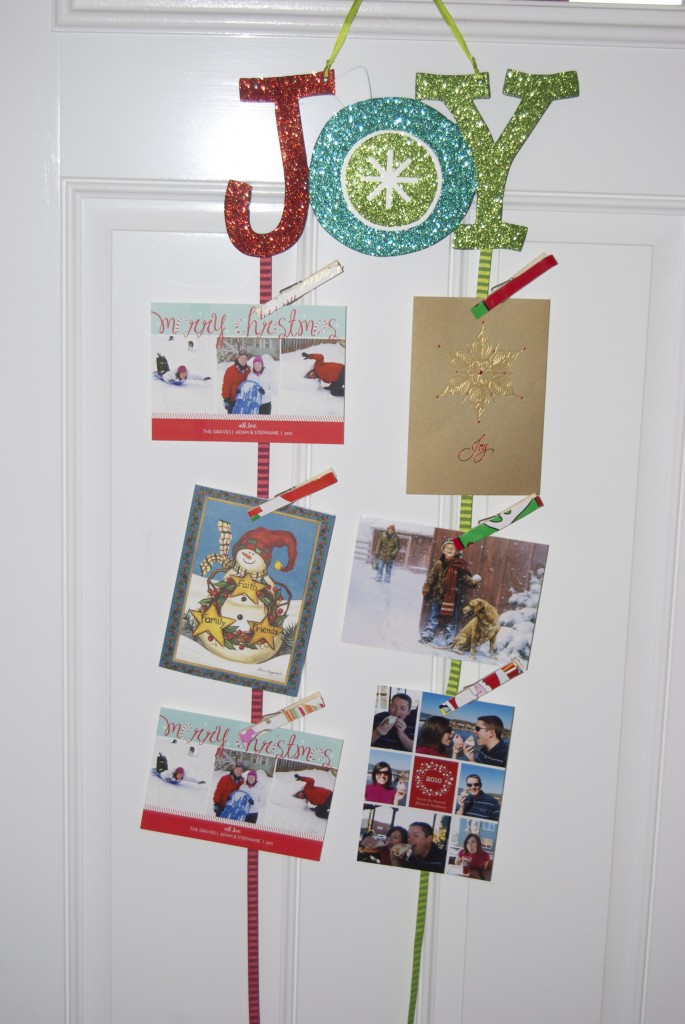 I also got this Joy plaque at Target for under $3 & super glued ribbon to it. And then I attached the cards with clothespins (I glued wrapping paper to the clothespins) for a cute way to display our Christmas cards we receive.  If you look really close, you'll see our card from this year and last year.  I didn't put all our cards on there yet for this year, so I used ours as place holders.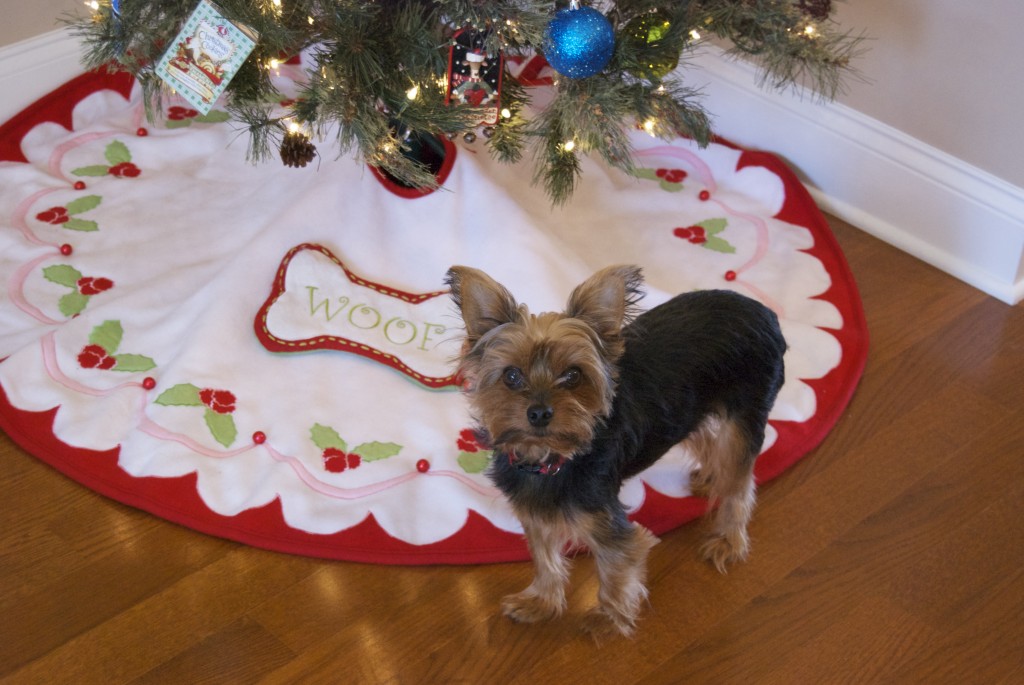 And here is Hershey with his stocking.  He's hoping Santa fills it with lots of treats! Hope everyone is have a Merry Christmas so far!