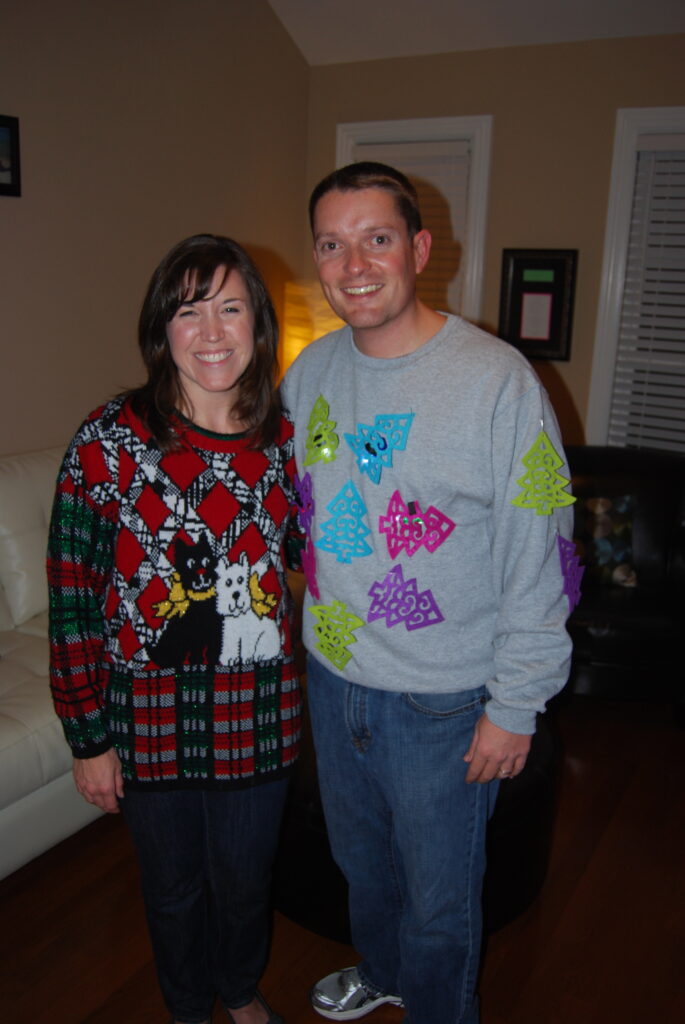 Last night Adam & I had a couple of friends over and asked everyone to wear their tackiest sweaters.  It was so much fun! We had a hard time finding Adam a sweater so I got a gray sweatshirt and attached some felt ornaments I found at Target. Then, as you will see below, Adam made it light up!:) We had such a great time with our friends playing Celebrity Charades(scroll to the bottom for some action shots).  You write down names of lots of famous people/characters and the first round you can say anything to get people to guess the name, the second round you can only say one word and then the third round you have to act it out, which is the most fun!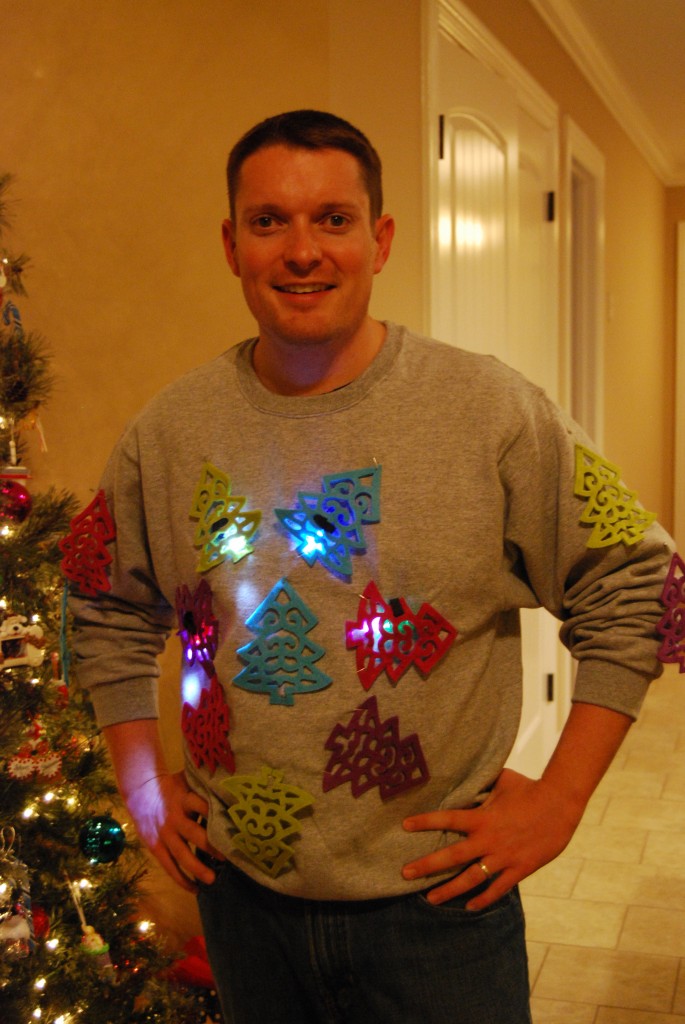 I thought it would be fun to serve some of my favorite appetizers and my friend Jennifer brought a delicious salsa chicken that I'm hoping to make soon! It was so good! Here was our menu:
Fresh from Scratch Guacamole 
Mango Salsa
Party Ham & Swiss Rolls
Crowd Pleasing Cheeseball
Pizza Dip
Salsa Chicken
And for dessert Red Velvet Brownies! My favorite! And I also served a few candy treats that I'll be sharing with you next week.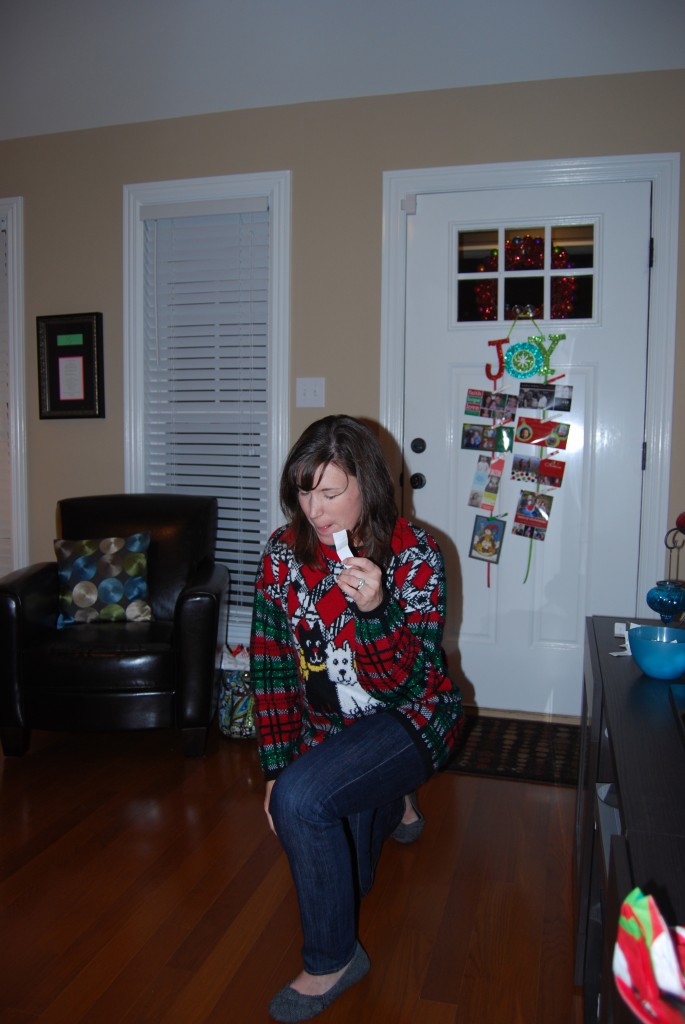 These are some action shots from the charades. As you can see Adam has a lot of fun with this game, haha! Hope you all have a great weekend! Have you ever done the tacky sweater thing? Its a lot of fun and great conversation starter!