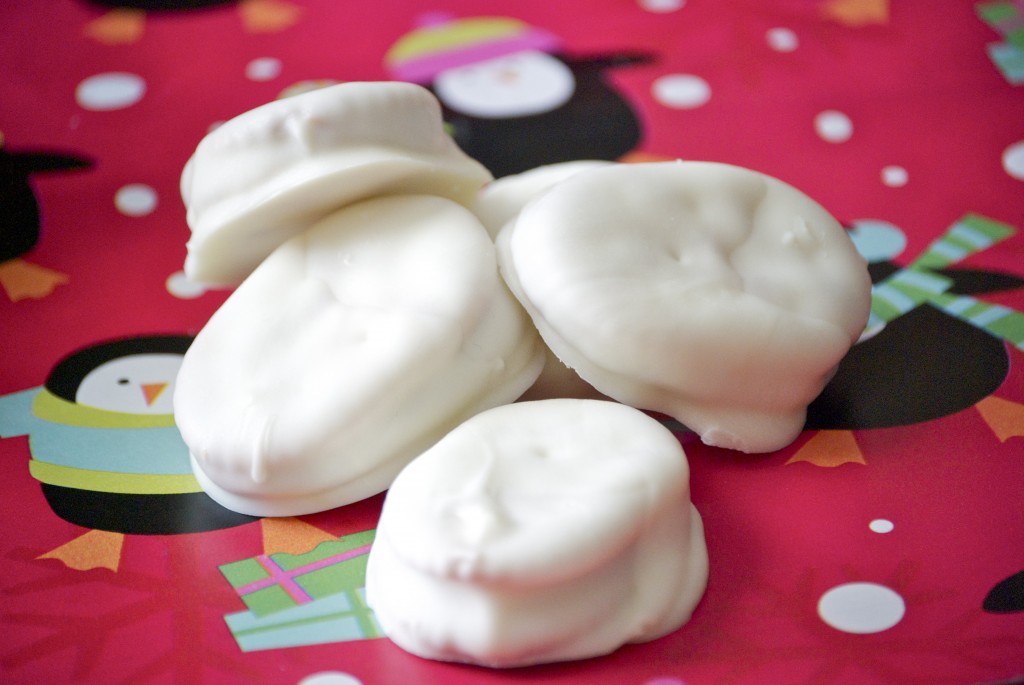 Warning! These treats are dangerously delicious! You might eat 5 in one sitting and not even realize it.  They are that good! This is one of my favorite treats hands down! Adam's mom makes them and they are so good that last year we asked her to include them as a part of our Christmas gift!:) Once I found out how easy they were to make (there are only 3 ingredients!), I decided to make them myself to give out to our friends.  So glad I did because now we can enjoy these amazing treats all through the holidays.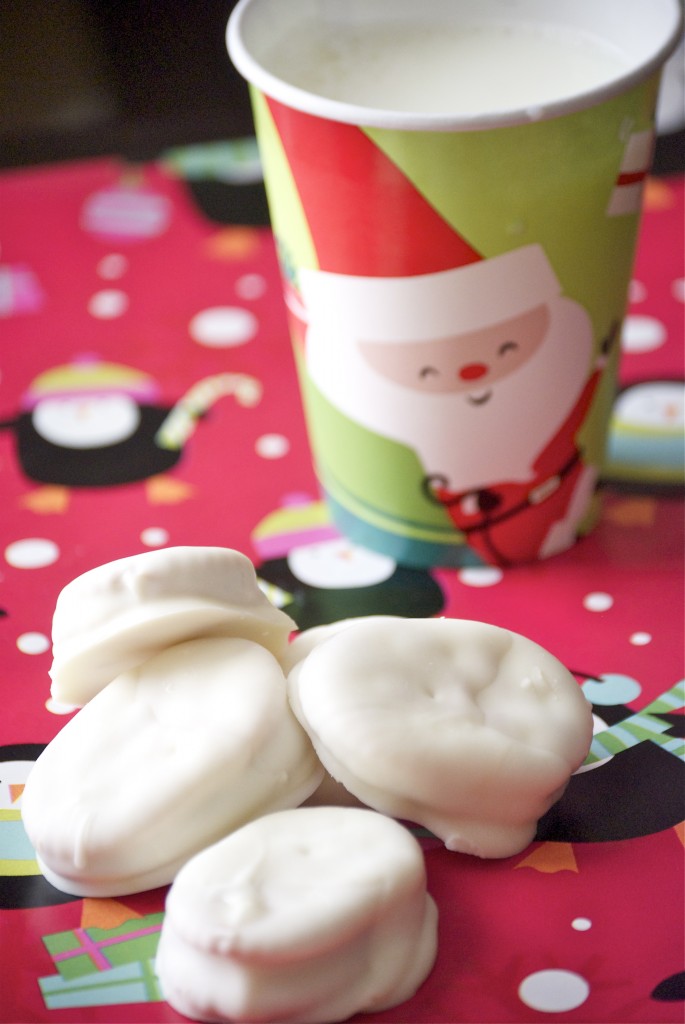 White Christmas Peanut Butter Crackers
Source: My mother-in-law
Makes approximately 36 crackers
Ingredients:
12 squares (24 oz.) almond bark
2 sleeves townhouse (or ritz) crackers
Crunchy or Creamy Peanut Butter (depends upon your preference)
Directions:
Cover a baking sheet with wax paper.
Take one cracker and spread approximately 1 tsp. peanut butter on the cracker (carefully so cracker doesn't break). Top with another cracker and place on wax paper.  Repeat until you have used all crackers.
In a small to medium sized bowl, place 6 squares (12 oz.) of almond bark.  Microwave in 15 second intervals, stirring in between each interval, until completely melted.  Take a cracker sandwich and dip half of it in the almond bark.  Place on wax paper to cool.  Repeat for all crackers.  Allow to set until almond bark has set up.  Then microwave the remaining 6 squares of almond bark in 15 second intervals until melted & smooth.  Dip other half of cracker sandwich in the almond bark and place on the wax paper to set up.  Repeat for remaining cracker sandwiches.  Once completely cool, store in an airtight container.