Has everyone finally detoxed from the Holidays? I had a nasty cold that sidelined me for several days, but I'm on the mend now. As I mentioned on Facebook, we went to hear Married Comedians last night at our church.  It was so fun! They had a sit down dinner and then Jermaine Purifory who is from our area and was on American Idol sang a melody of love type songs. He even sang my favorite song of ALL Time, Bon Jovi's Livin' on a Prayer! And he busted out with BackStreet Boys "I want it that way" and some Bieber too! Such a great date night. In other news, it's freezing here today!  One of those days you want to curl up with a good book and eat a hot bowl of soup and do nothing.  But for some reason, we have been on clean out and put up mode.  Finally getting all our Christmas decorations in the attic and getting our files organized and purged for the new year.  What about you, what are you up to this lovely Saturday?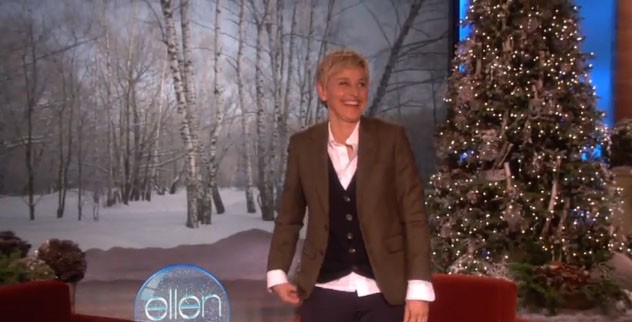 Okay, enough of my ramblings…it's GIVEAWAY TIME!!!! I feel like Ellen when she talks about something random and then the bell dings and her "elves" come out with giveaways for the audience.  Did anyone catch the refused proposal? So funny…glad it turned out to be staged. I felt bad for the guy.  Oh yeah, back to my giveway. I can't thank you all enough for all of your support and love.  Over the holidays I hit over 1100 fans on my facebook page and I just wanted to return some of that love to you all.  Seriously thank you so much for reading, commenting and facebooking along with me!! Love you all! As a token of my appreciation I am giving one reader a $50 gift card to Amazon.  Hopefully you can get yourself something special that Santa left off of your Christmas list.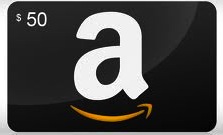 Just leave a comment here saying what your favorite comfort food is! For an additional entry, like me on facebook and come back and leave a second comment letting me know (if you are already a fan, you are eligible to do this as well). You have until next Saturday, January 21, 2012 at 10:00 pm EST to enter! Good Luck!! I will randomly choose the winner & announce the winner Monday January 23rd. This giveaway is now closed. The winner has been chosen & will be announced Monday January 23, 2012.
Disclaimer: I am in no way affiliated with Amazon and am not being compensated for this in any way.  This is coming out of my own pocket.