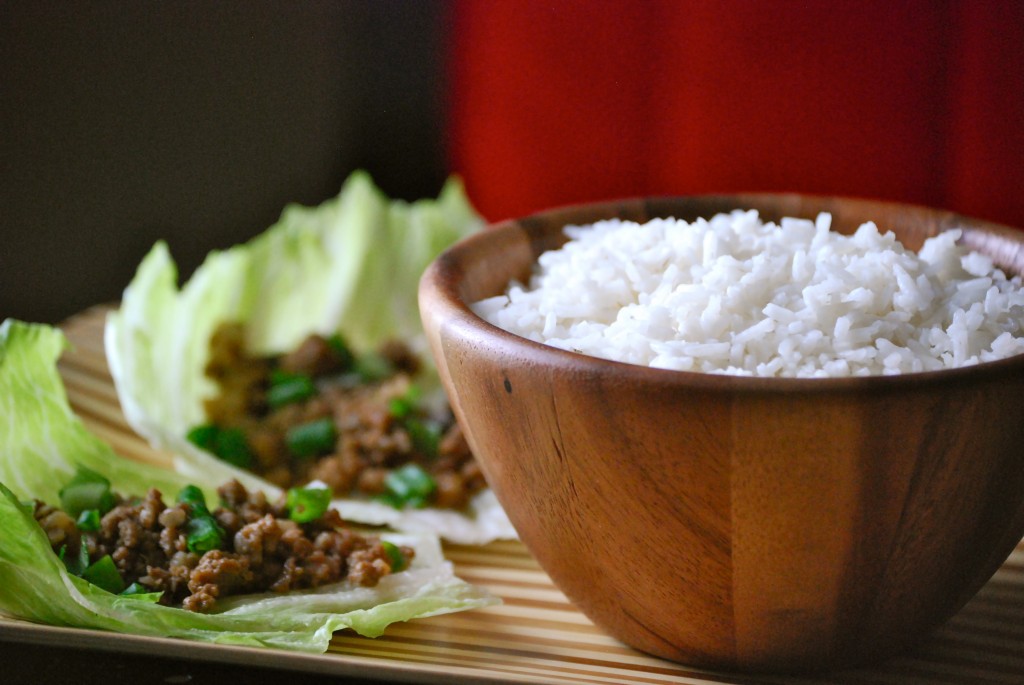 I love rice. It's so versatile, creamy & satisfying.  My mom used to make rice with sugar & butter for me when I wasn't feeling good.  Don't  knock it til you've tried it! It's so comforting! I found this method for making rice a couple of years ago and can't believe I'm just now trying it.  Why is it life changing you ask? Because the method of boiling & then baking makes the rice come out perfect…not gummy at all.  If you are just going to serve the rice plain with no soy sauce or other sauce, I would recommend adding in a bit more salt, but if you are going to add in another sauce it's perfect.  This is a great, easy side dish so your rice comes out perfect every time!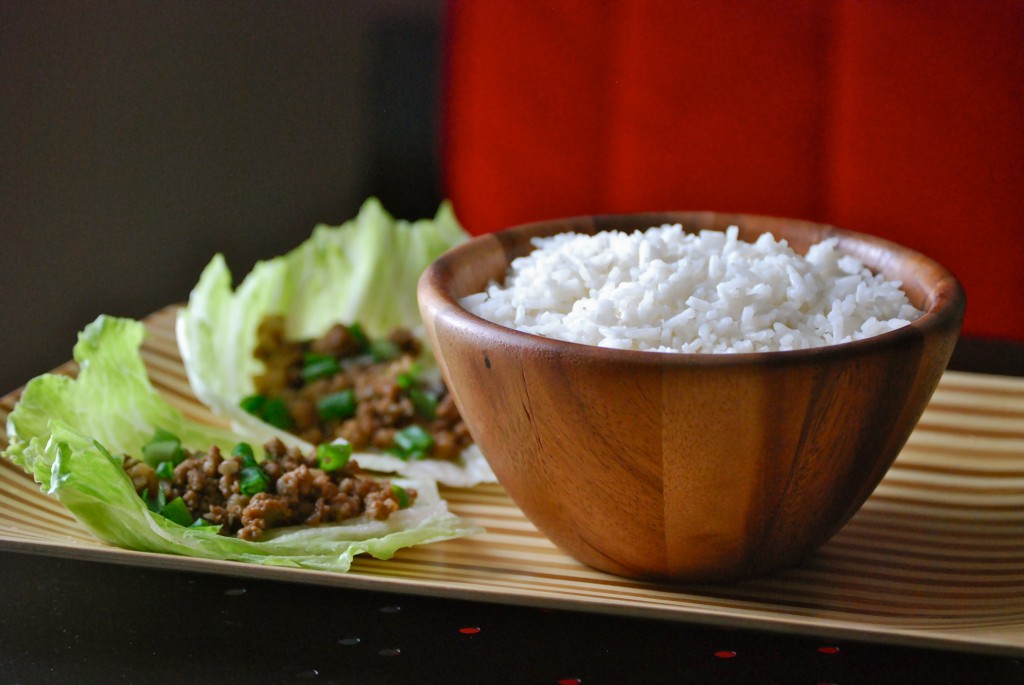 Life Changing Baked Rice
Source: Spork or Foon originally from The Wednesday Chef
Ingredients:
1 tbsp. extra virgin olive oil
2 cups long grain white rice
3 cups water
1/2 tsp. salt (more if you are just serving rice by itself)
Directions:
Preheat oven to 350 degrees.
In a medium sized sauce pan with a tight fitting lid, heat olive oil over  medium high heat.  Add rice and stir until oil coats all of the rice.  Cook, stirring constantly, for 1-2 minutes until the rice looks glossy & has a toasty scent.  Add in water & salt and bring to a boil.  Once boiling, stir the rice once and then place the lid on the pot and place pot in the oven.  Bake for 13 minutes.
Remove the pot from the oven after 13 minutes.  Do not lift the lid and let the rice set for 5 minutes.  After 5 minutes, remove lid and fluff rice with a fork & serve.
*If you have leftovers & reheat the rice, I recommend adding in water while you reheat it so it rehydrates.