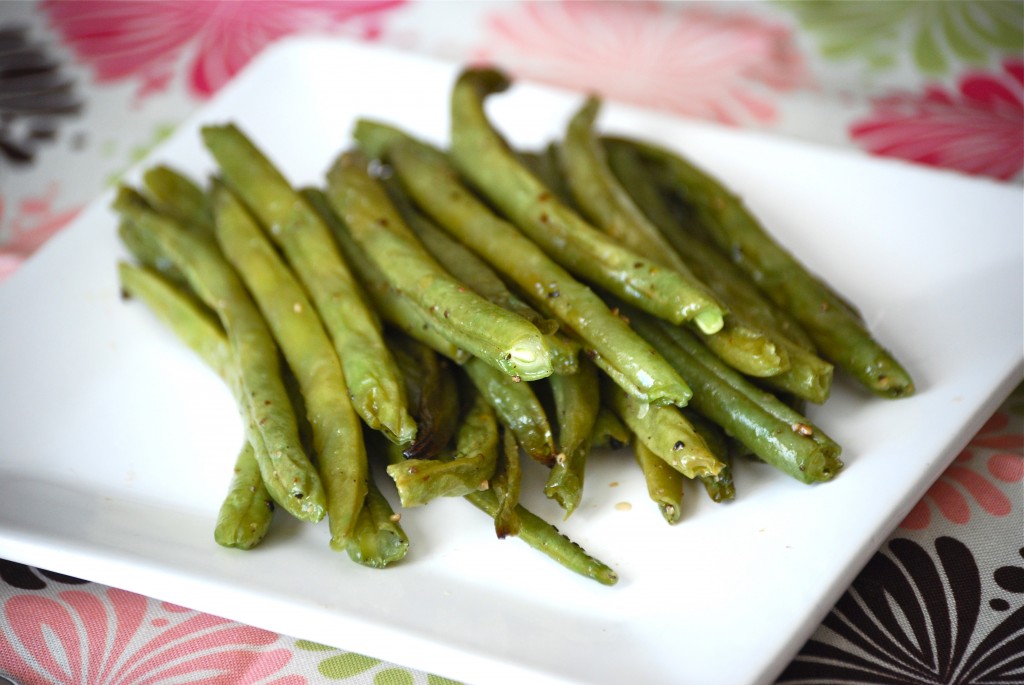 Hope you all have had a Happy New Year so far! We had such a great time over the holidays and I don't know about you but I'm definitely having a hard time getting back into the swing of things.   The problem is its so much fun to just watch ballgames & movies and play the XBox instead of running errands or cleaning the house! 🙂 Oh and  I guess its probably time to take down the Christmas decorations too:) Please tell me I'm not the only one with my decorations still up! Any tips to get back on the motivation train?
One way I'm trying to get back on track is to eat more vegetables.  I'm really not a fan of green vegetables, I like mostly the potatoes and corn variety.  It's hard for me to find a way to get my veggies in without just eating salad all the time.  I do love salad but I definitely need another option.  These roasted green beans were a great way to incorporate veggies and make a balanced meal.  They had a great flavor and were slightly crisp which lended a great texture. I really enjoyed these quite a bit more than canned green beans and I bet you could even use frozen green beans too.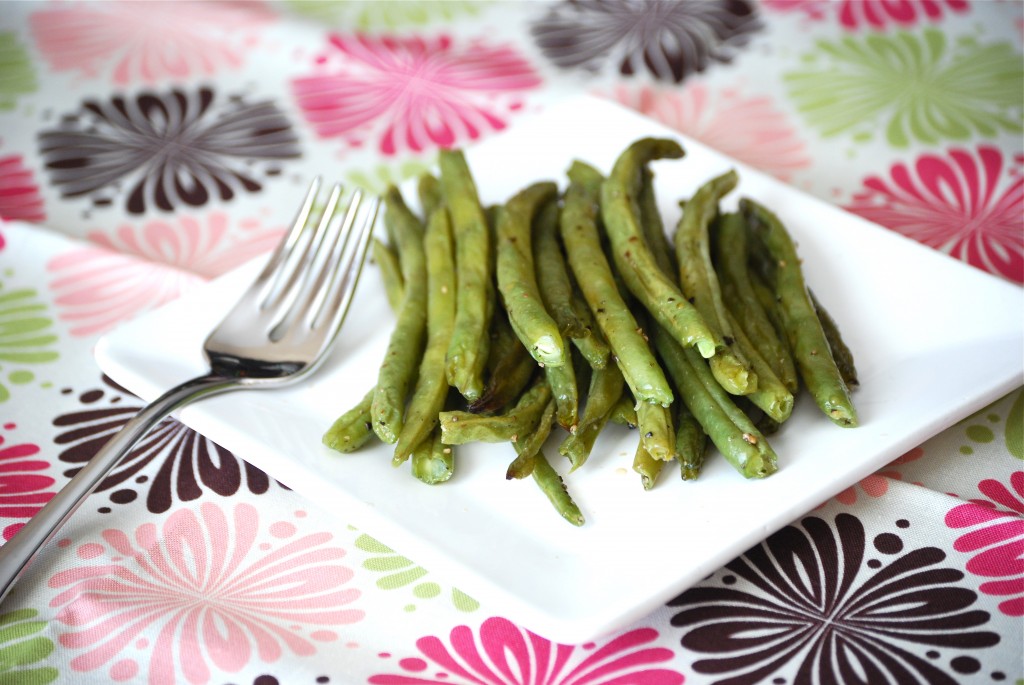 Roasted Green Beans
Source: How Sweet It Is
Ingredients:
1 lb. fresh green beans
drizzle of extra virgin olive oil
1/2 tsp. salt
1/2 tsp. freshly ground black pepper
Directions:
Preheat oven to 425 degrees. Cover a baking sheet with foil, set aside.
Rinse green beans and snap the ends off.  Place into a medium sized bowl and drizzle with olive oil.  Toss green beans until all beans are coated.  Spread beans out onto prepared baking sheet and sprinkle with salt & pepper.  Lightly toss to coat and spread out evenly on baking sheet.  Bake for approximately 25 minutes, flipping once during roasting.