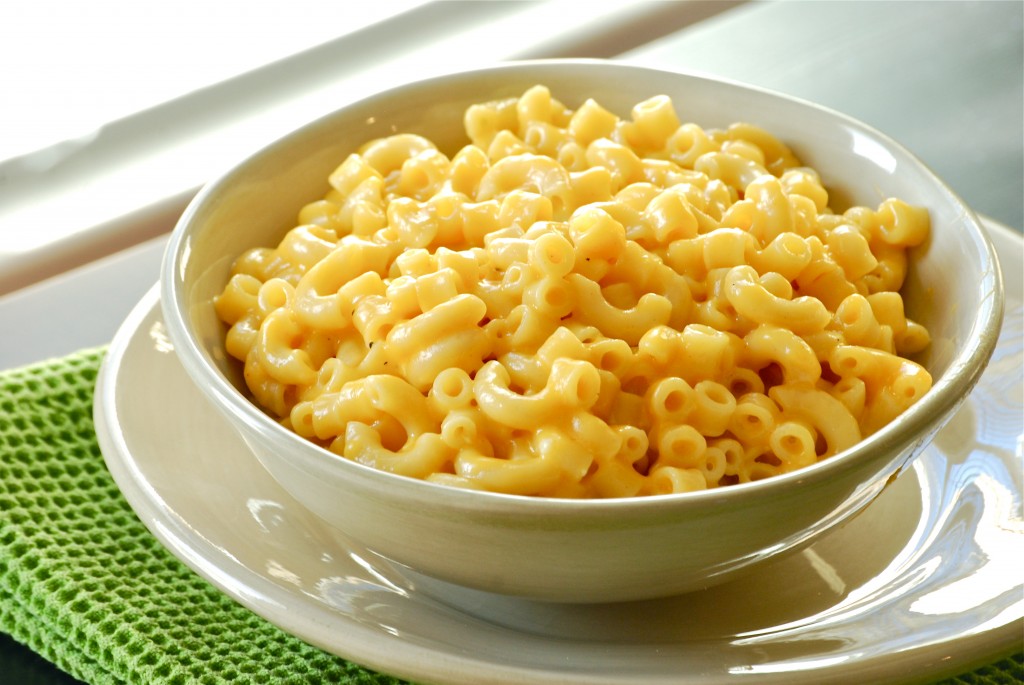 I love the blue box Macaroni and Cheese.  I know it's a terrible thing, but it has been my favorite food ever since I can remember.  When I didn't feel good, my mom would make me mac & cheese.  It's so creamy and comforting.  I've been on the search for a homemade version that will give the same texture and flavor as the blue box, but of course is better for you because you know what's going into it.  I've made a few macaroni & cheese recipes and this one in particular is both the most popular post on my blog and the most controversial. Some of you tried it and loved it, while some tried it and and did not like it at all.  I think that may be because I've found that mac & cheese can be a very personal dish.  It evokes feelings of comfort and brings back memories of childhood and loved ones.  Some like stovetop versions, others prefer baked, some like creamy and some like extra cheesy. I think mac & cheese in particular can be a dish that is very much based on personal preference.  What's your favorite way to eat mac & cheese, baked, stovetop, creamy, cheesy??
With that said I decided to make Alton Brown's version at the recommendation of Valerie . I really, really loved it, even more than the revolutionary kind I made.  It still wasn't quite as creamy as I like it, but it was really cheesy and the flavor was fantastic.  I kept eating noodles right out of the pot before we made it to the dinner table!:) So while I might still be on the lookout for the creamiest mac & cheese recipe I will definitely be making this one again because I loved how cheesy and melty it was! I will say, I only had a 5 oz. can of evaporated milk and it called for 6 oz., so that may have made a slight difference in the creamy factor.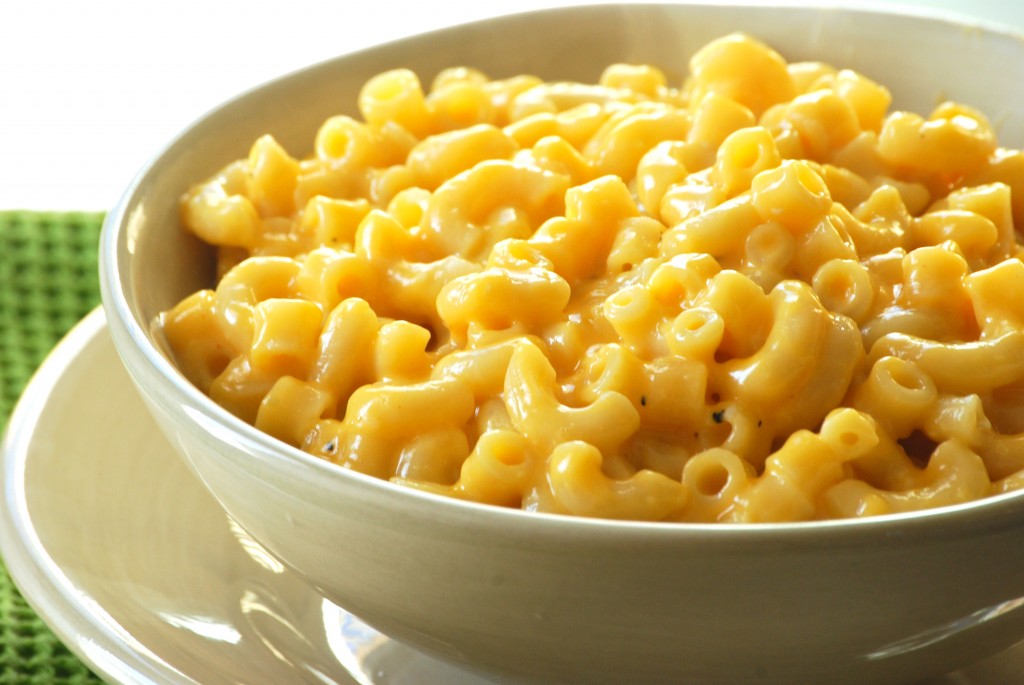 Alton Brown's Stove Top Macaroni & Cheese
Source: Alton Brown, Food Network
Ingredients:
1/2 pound elbow macaroni (I mixed elbow & ditalini)
4 tbsp. butter
2 eggs
6 oz. evaporated milk (fat free is fine and I used a 5 oz. can)
1/8 tsp. ground cayenne pepper
1 tsp. kosher salt, plus more for boiling
freshly ground black pepper
1/4 tsp. ground dry mustard
10 oz. shredded sharp cheddar cheese
Directions:
Bring a large pot of water to boil.   Add a sprinkling of salt, then boil your noodles according to package directions.  Once al dente, drain the pasta and return it to the pot.  Add the butter and stir until butter has melted.
Meanwhile, in a separate small bowl, whisk together the eggs, evaporated milk, cayenne, 1 tsp. salt, pepper and mustard.  Once the noodles are cooked, drained and the butter has melted, stir the milk mixture into the noodles until incorporated.  Add in the cheese and stir over low heat until cheese has melted, approximately 3 minutes.  Serve immediately.
Makes 4-6 servings as a side dish (may serve more but we loved it so much we went back for seconds!)