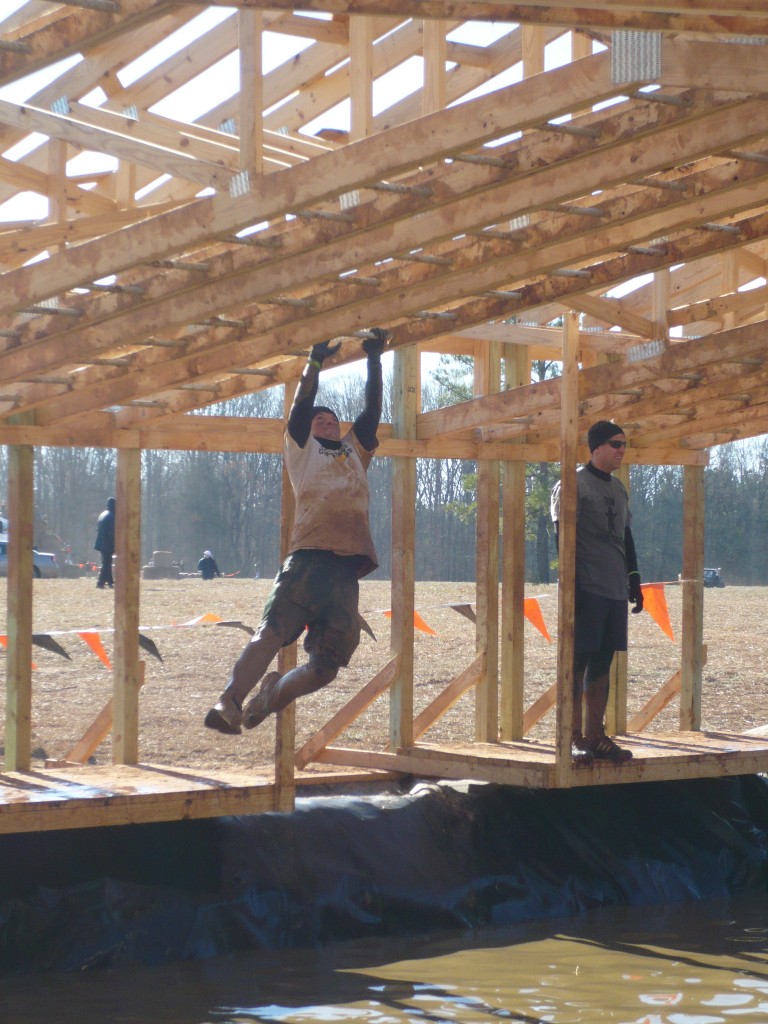 Hey guys! Hope you all have had a great week! I'm super excited for the weekend, not for anything in particular but looking forward to relaxing and spending time with Adam since he's had to work quite a lot lately.  I do have to give him a shout out though, he recently completed a "Tough Mudder" obstacle course challenge.  Which is a 12 mile course with 27 obstacles that are designed by British Special Forces.  If that isn't hard enough, he also did in in 25-30 degree weather! And yes there were several challenges with mud or ice water! I am so very proud of him! Here is the website in case you are curious, there is a video of what a typical course entails. Oh an I should also mention they have to run through live wires too! Adam said he got popped by one and he definitely felt it! Very proud of all his "Hard Work, Dedication! Dedication, Hard Work!" That was for anyone that loves Dolvett on Biggest Loser!:) The picture below is his shirt he work right before it went into the washer.  And no, none of that mud came out!:) Now, scroll down for some of the food I've been loving lately from around the blogosphere.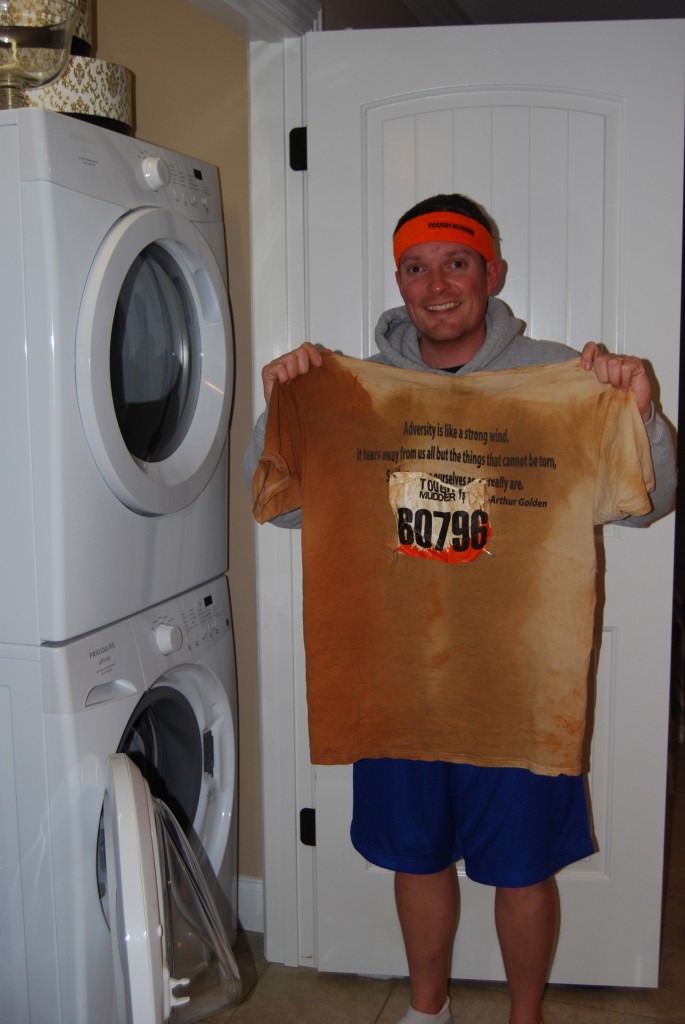 Chicken, Eggplant & Parmesan Panini from Iowa Girl Eats looks like the perfect hearty dinner sandwich!
Red Velvet S'mores Bars from How Sweet It Is, need I say more? My two favorite desserts in one? Genius! Seriously you have to go read her blog, it's fabulous! She is so fun and makes amazing, creative dishes & desserts!
Two Ingredient Ice Cream from Cookies & Cups: I'm super excited to try this since I don't have an ice cream maker!!
English Muffin Bread from Lark's Country Heart sounds like the perfect carrier for my mom's homemade blueberry jam!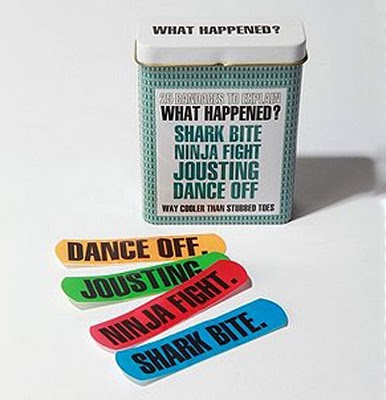 and just for fun check out these bandages from Urban Outfitters (I found them on Pinterest and went in search of where to buy them)…aren't they so fun! Much better than saying what really happened.
Have a great weekend everybody!