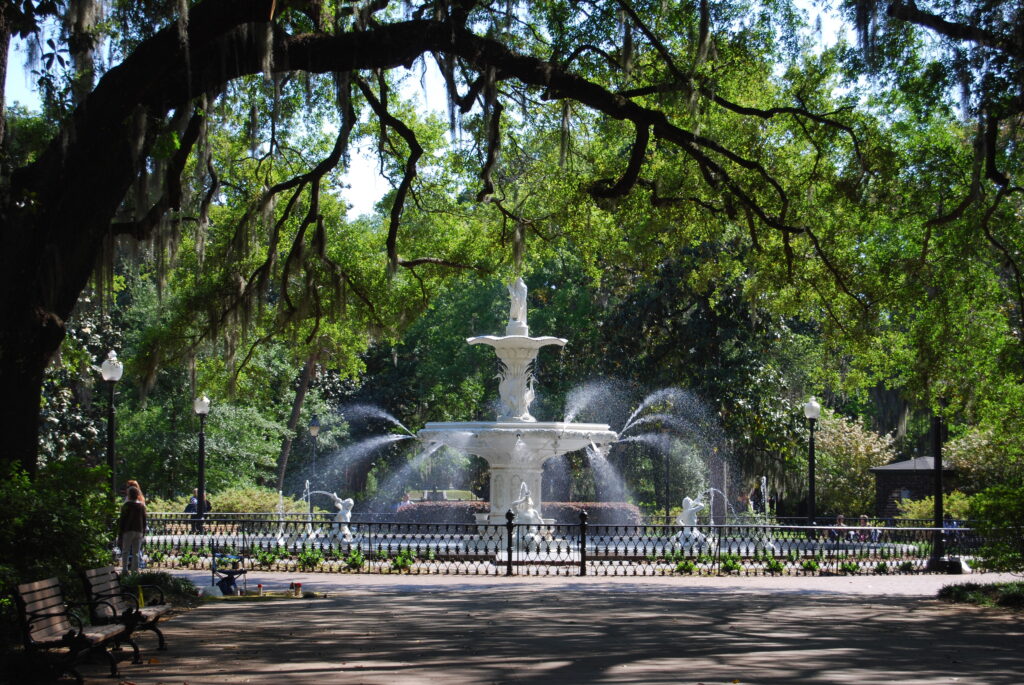 Hey friends! The reason you may not have seen me around as much on facebook & here on the blog last week & this week is because I was on a much needed vacation to Savannah & Hilton Head with Adam & some great friends of ours. It was a quick trip but it was so nice to get away.  It's been a bit crazy and hectic since I've gotten back. It's so hard to get back in the swing of things after vacation! Plus I have a ton of commitments this week, but it's all good since I got to sit in the sun for a few days! We had such a great time and I wanted to share some of the places we ate in case any of you ever venture to Savannah or Hilton Head.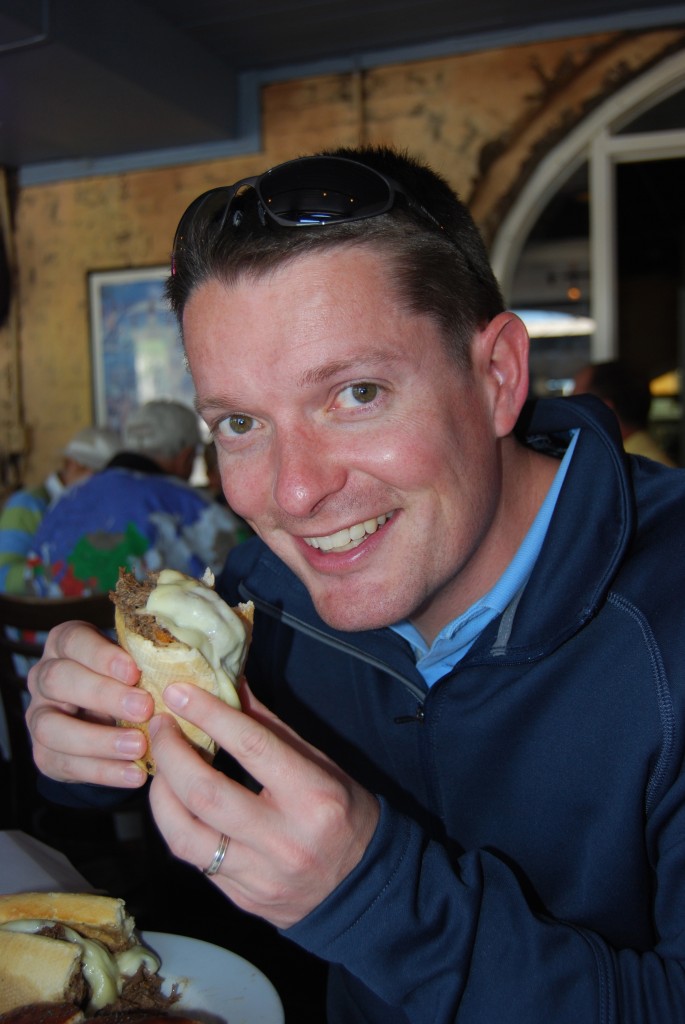 In Savannah we at lunch at Huey's which was awesome! I got the turkey mushroom sandwich (more like a calzone) and Adam got the roast beef po' boy and we split each.  The turkey mushroom was good, but the roast beef p0′ boy was AMAZING!! We've still been talking about it days after.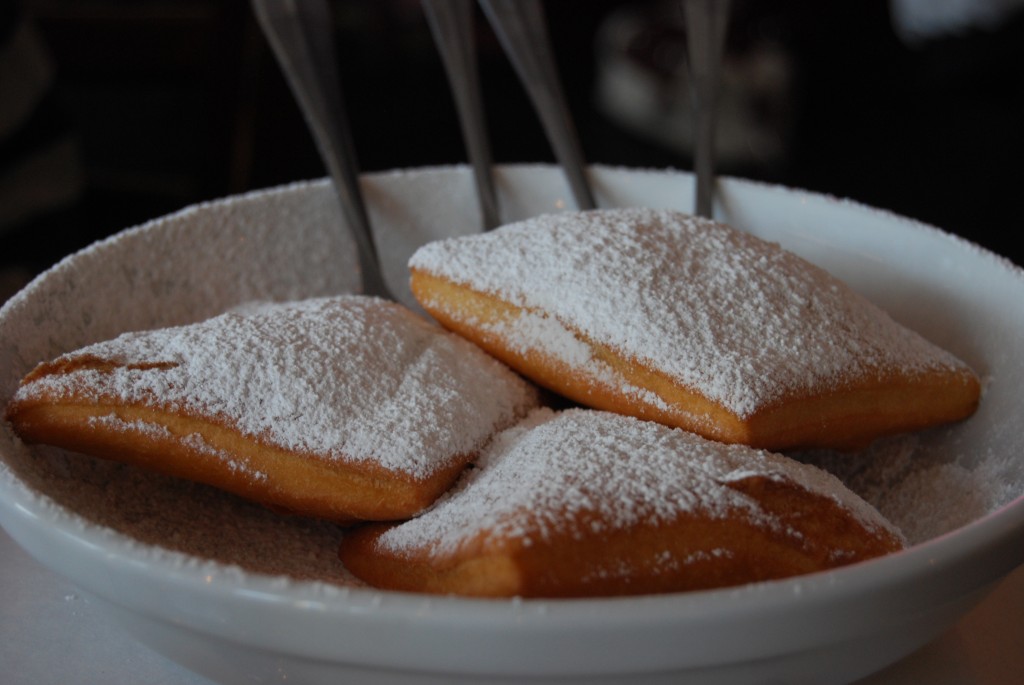 Then for dessert we got their world famous beignets.  So soft and sugary and just melted in your mouth.  Funny story is we were originally going to split a dozen of them with our friends and take some home, but after we finished our sandwiches we all decided we should just split 3! Glad we did because as good as they were, I could only eat a half of one and I was officially stuffed!! Good thing we walked a TON to walk off all that food!:)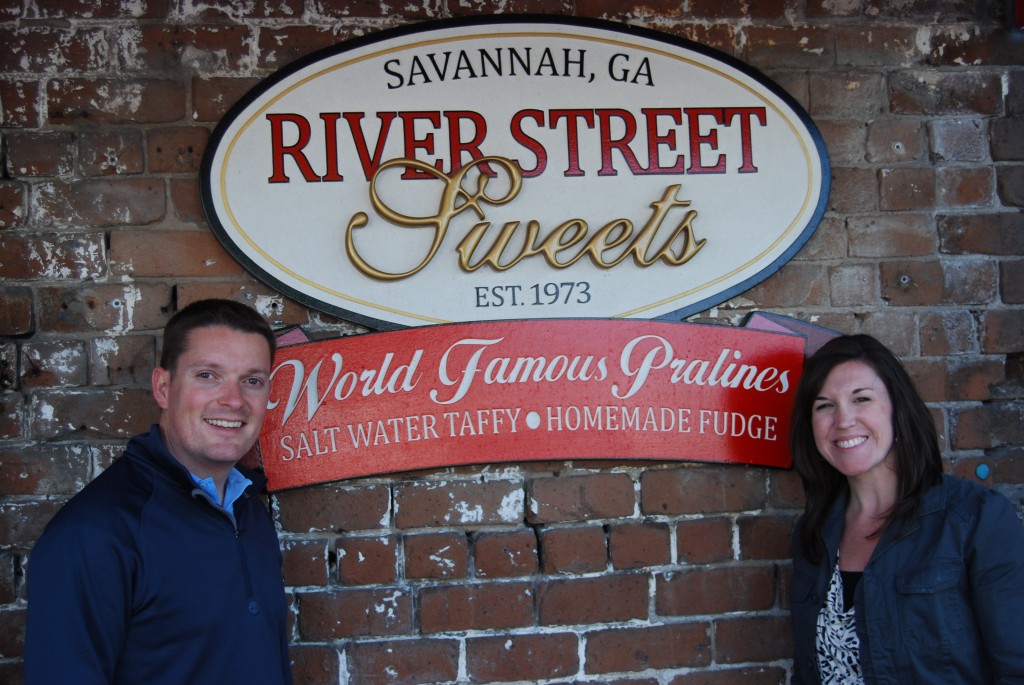 We also stopped at River Street Sweets and tasted their World Famous Pralines.  They had some for sampling that were warm and just melted in your mouth.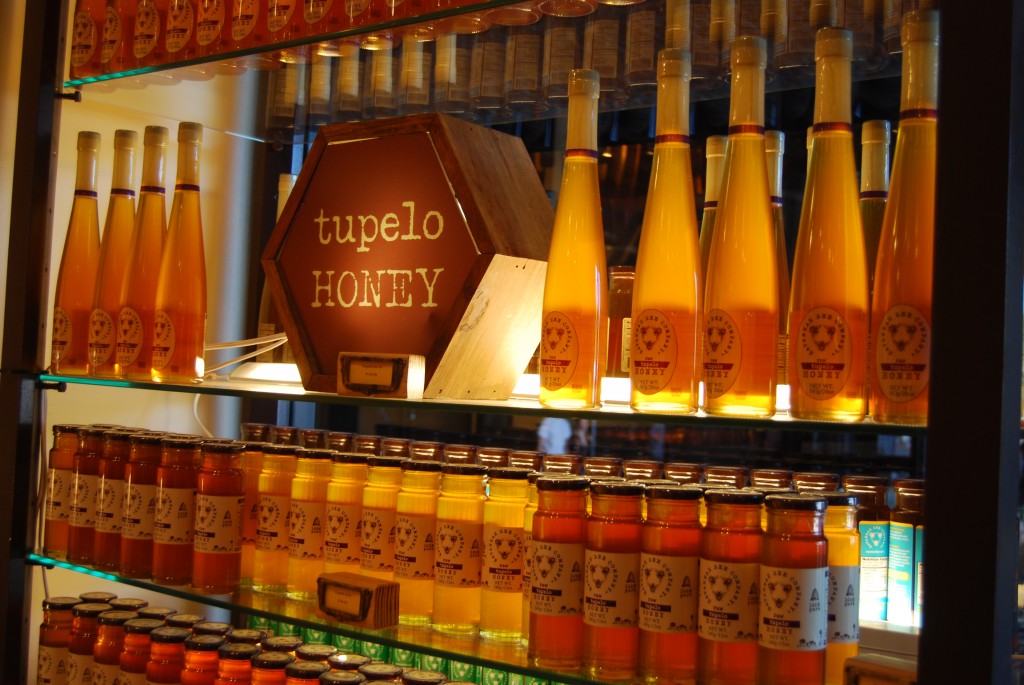 One of my favorite stops was at the Savannah Bee Company.  They had all different kinds of honey and had tasters set up so you could try them all.  They were so delicious! And we just had to get some to bring home!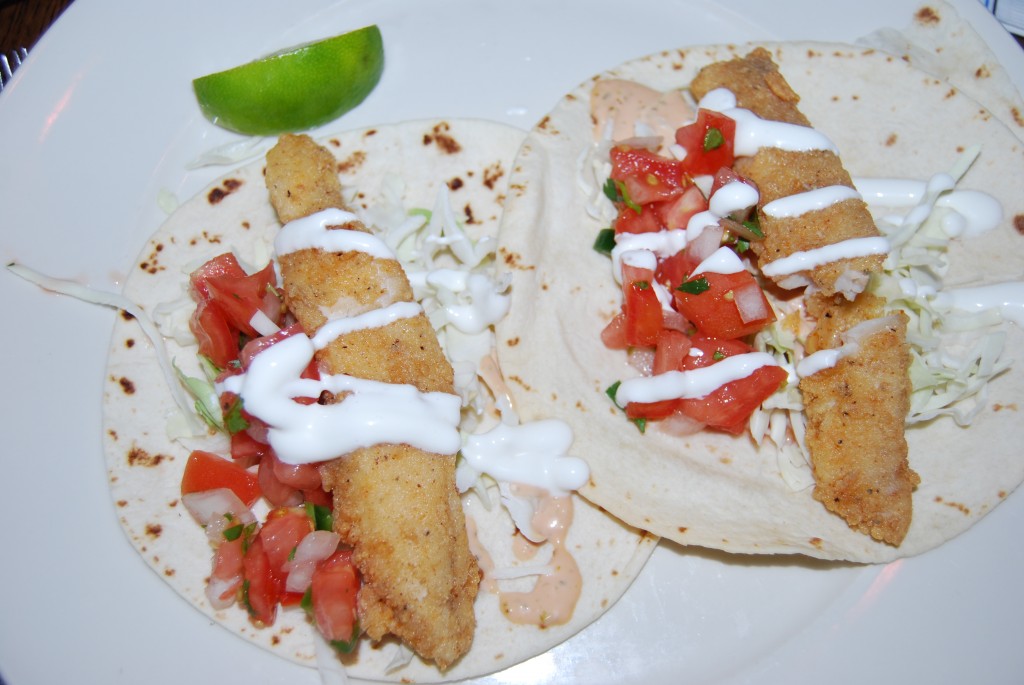 In Hilton Head we got pizza one night and then another night my friend Jennifer & I discovered The Black Marlin through much googling and I'm so glad that we did! This place was phenomenal! The atmosphere was a little dark, but the food was incredible!! I got the World Famous Fish Tacos (had 3 world famous items on this trip!;)) and Adam got the Stuffed Flounder.  The fish tacos were actually an appetizer so I also got a side of their sweet potato waffle fries.  These were the best fish tacos I've ever had! Such great flavors that married together perfectly.  And the sweet potato fries were so good that some of them I didn't even dip in sauce, which is huge for me! Adam's flounder was mouth watering delicious!! It was perfectly cooked and the sauce was divine! Definitely try The Black Marlin if you get a chance!