Let's have a Fiesta!! If you've been reading my blog for a little while, you've probably caught on that Mexican is one of my favorite foods to make at home.  I just love the flavors and the freshness of the ingredients and the versatility of Mexican cuisine.  Since Cinco de Mayo is coming up, I thought it would be fun to share my top 10 favorite at home mexican dishes that I've made in case you are looking for inspiration for your own Cinco de Mayo fiesta. Buenos Dias!!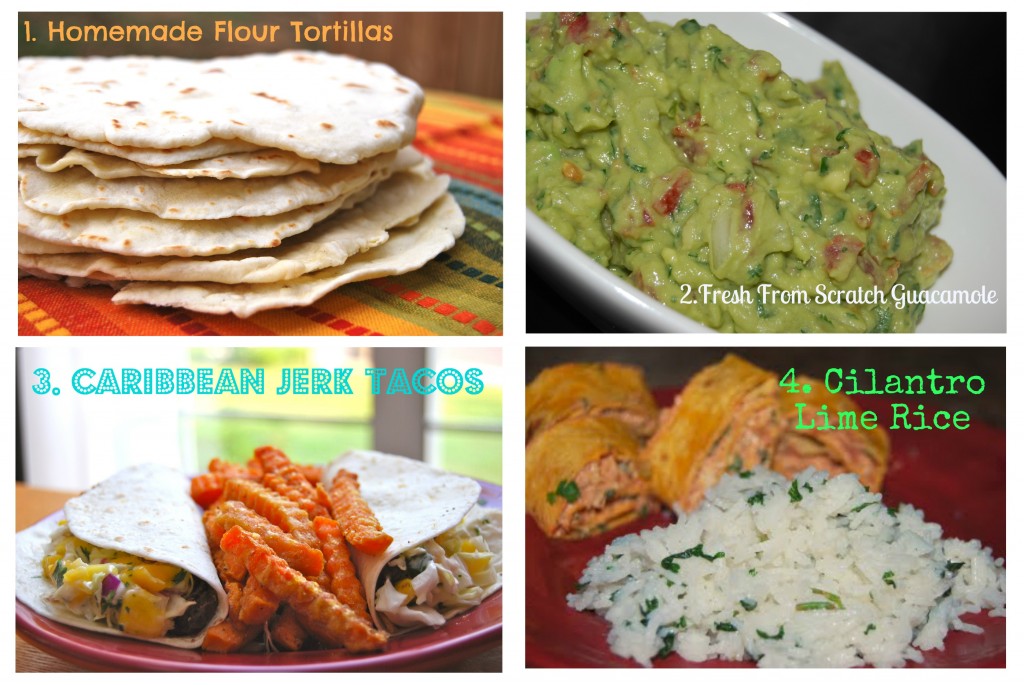 1. Homemade Flour Tortillas
2. Fresh From Scratch Guacamole
3. Caribbean Jerk Tacos (technically not mexican, but it is in a taco!;))
4. Cilantro Lime Rice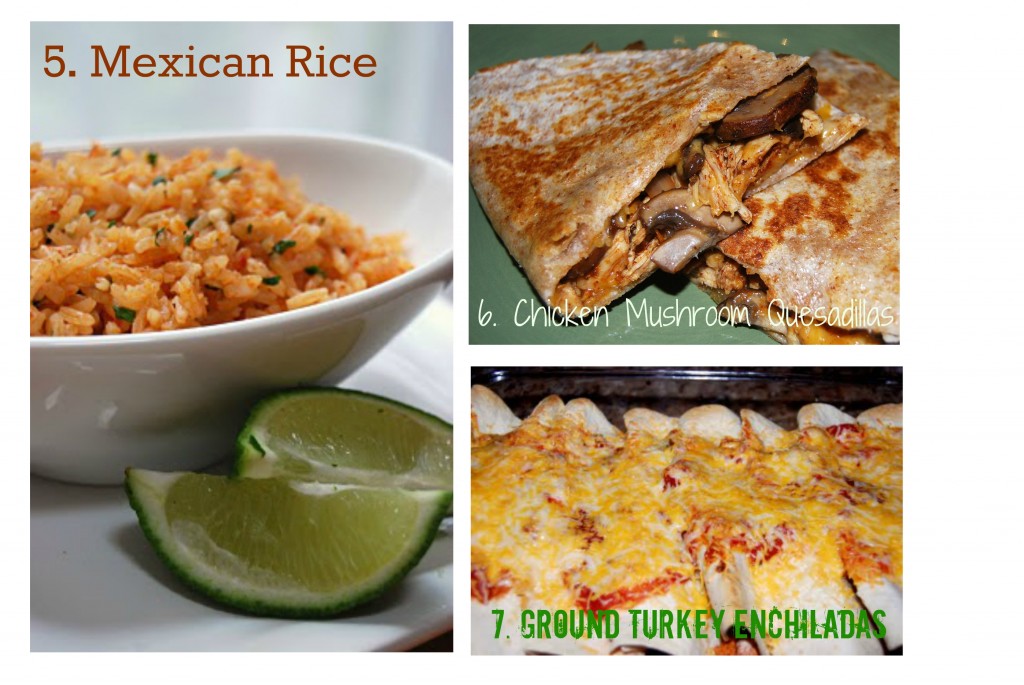 5. Mexican Rice
6. Chicken Mushroom Quesadillas
7. Ground Turkey Enchiladas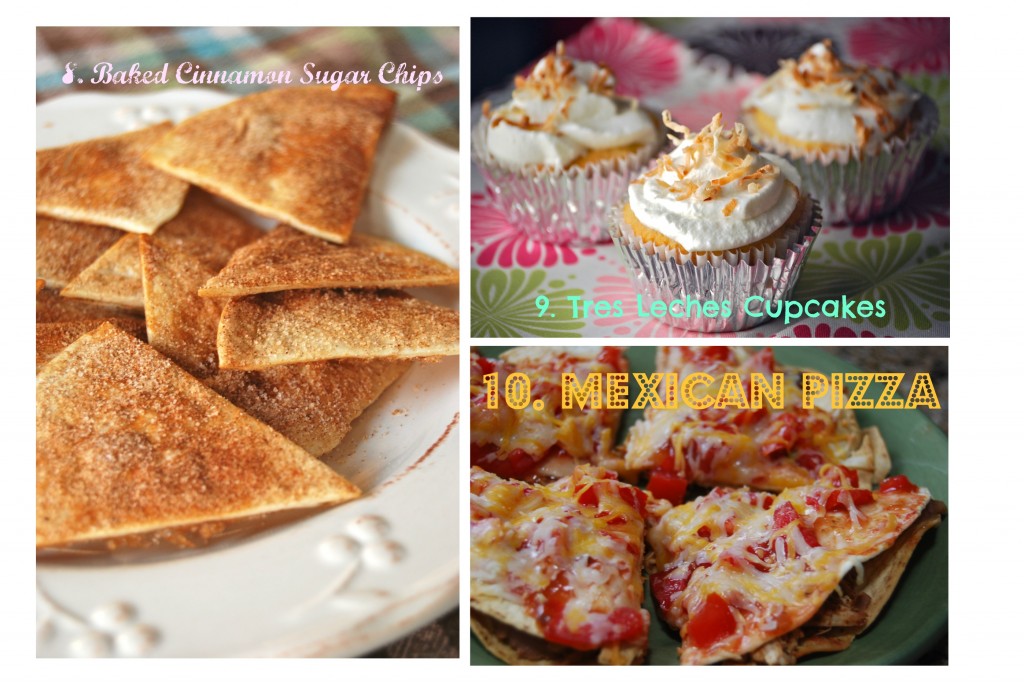 8. Baked Cinnamon Sugar Chips
9. Tres Leches Cupcakes
10. Mexican Pizza
And of course there are several I didn't include that I love because I've posted them recently, like the Mango Salsa, Crockpot Chicken Nachos & Southwest Pizza.  Oh and in case you're curious, I made these photo collages on PicMonkey using this tutorial on Something Swanky. Can't wait to play around with it more!