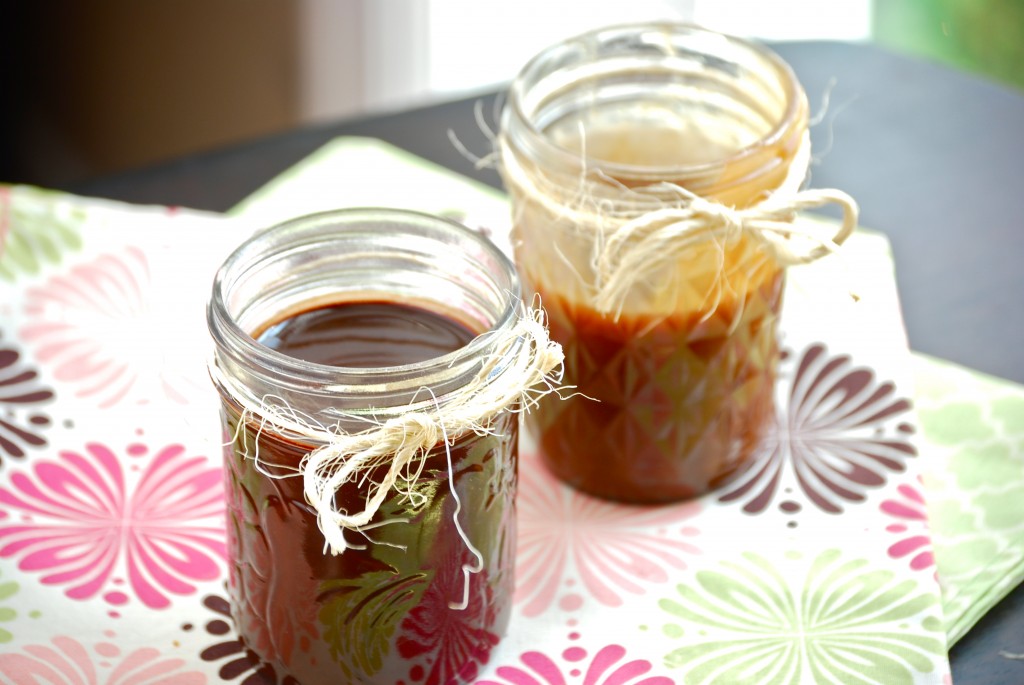 So last week I shared with you my favorite Chocolate Butterfinger Cake that was made extra special because I made my own chocolate syrup.  There have been many times when having some frozen yogurt or chocolate chip pancakes or making a milkshake where I have thought to myself, "I wish I had some chocolate syrup to go on this." I don't normally keep store bought chocolate syrup on hand because it's too dangerous to have around all the time! 😉 This recipe is perfect for those times a craving hits and uses all pantry ingredients you would keep on hand.  Plus it literally takes hardly any time at all.  In no time you'll have chocolate syrup perfect for an ice cream sundae! This would be great for a ice cream party where serve lots of different toppings! Oh and I'll post the caramel sauce recipe soon!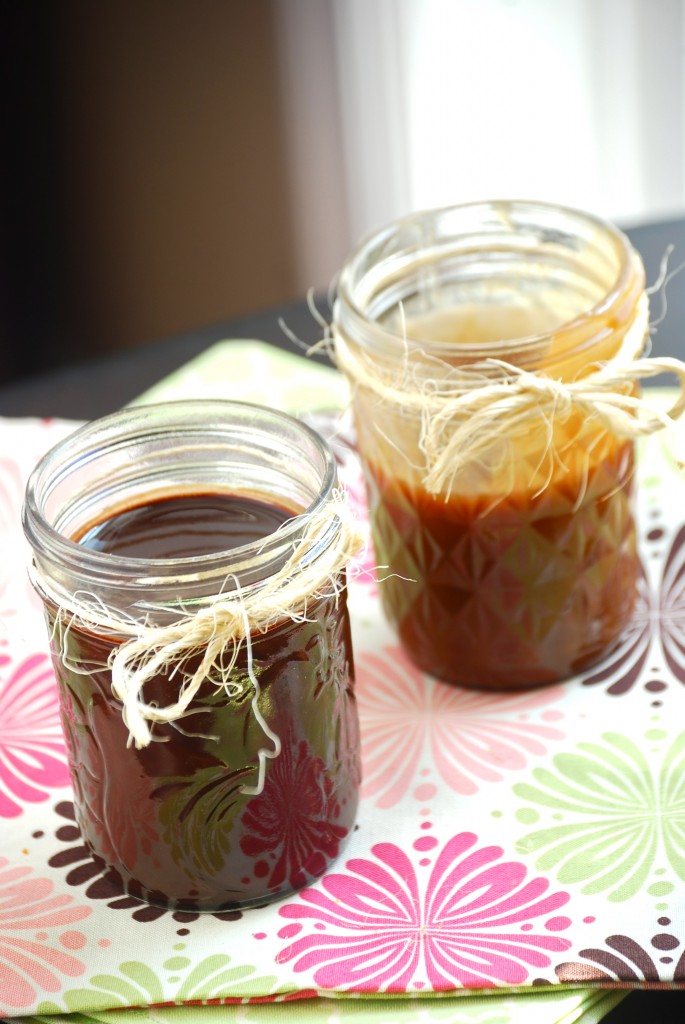 Homemade Chocolate Syrup
Source: Sunny Side Up in San Diego, originally Annie's Eats & 52 Kitchen Adventures
Ingredients:
1 1/4 cups sugar
1 cup unsweetened cocoa powder
1 cup water
1/4 tsp. salt
2 tsp. vanilla
Directions:
In a medium sized pot, stir together the sugar and cocoa powder.  Add in the water and salt and stir together.  Bring mixture to a boil over  medium high heat, stirring frequently.  Once boiling, reduce heat and simmer approximately 5 minutes, until mixture begins to thicken slightly.  Remove pot from heat and allow to set for 5 minutes.  Add in the vanilla and stir to combine, then cool completely and store in the refrigerator.  If mixture gets to thick before you serve it, zap it in the microwave in 5 to 10 second increments until desired consistency.