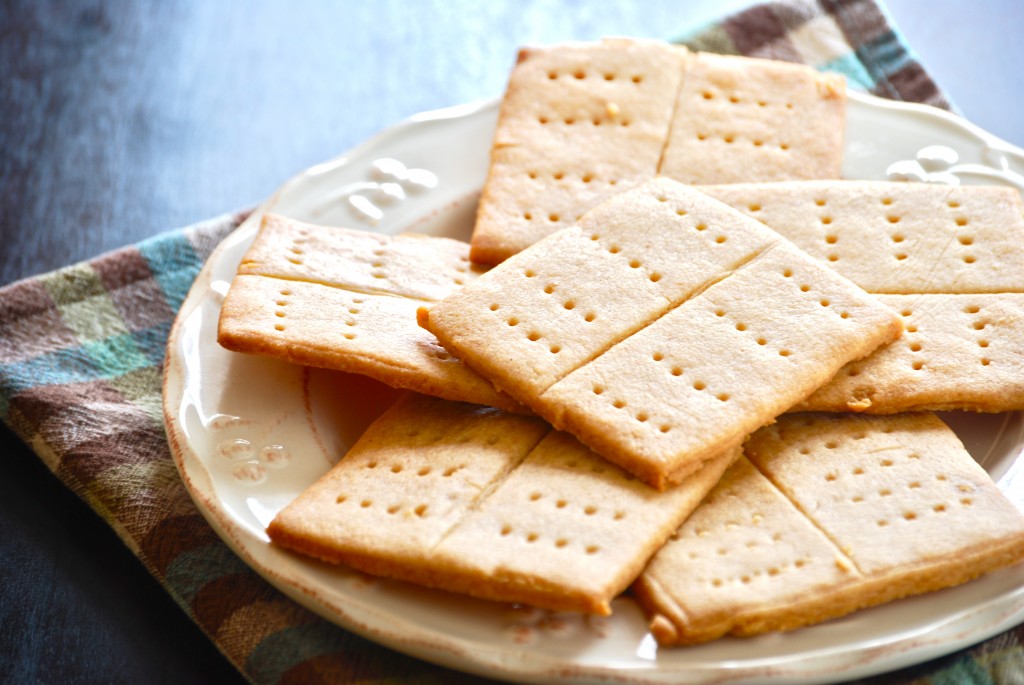 So it's graham cracker/s'mores week here are Macaroni and Cheesecake! I probably mention this too often, but I just love s'mores. That and red velvet are my two favorite flavors of desserts whether it be cookies, ice cream, cake, etc.  But of course I love s'mores in their pure form too and that made me want to try my hand and making some from scratch starting with the graham crackers.  These taste JUST LIKE Teddy Grahams! They are crisp and buttery and sweet, but not overly so.  Just enough to keep you wanting more.  They taste great on their own or slathered with peanut butter or sandwiched between marshmallow creme.  These are great for a snack or sweet treat and you can use these to make all kinds of different desserts and even crumble them up to top your ice cream this summer.  Oh and another great thing about this recipe, you don't need graham flour (I've never found that in my grocery so this was a huge bonus for me). Stay tuned for more graham cracker & s'mores treats later this week!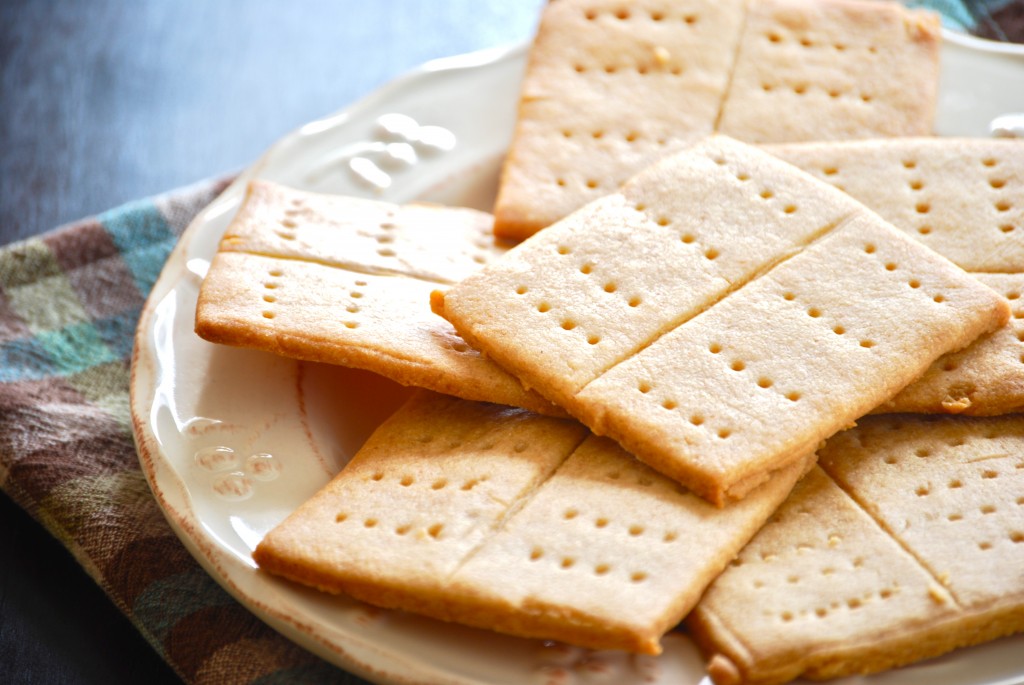 Homemade Graham Crackers
Source: Sweetened with Honey originally from Miette Cookbook
Makes between 20 to 24 graham crackers
Ingredients:
1 1/2 cups all purpose flour
1/3 cup whole wheat or white wheat flour
1/2 tsp. salt
1/2 tsp. cinnamon
2/3 cup unsalted butter, room temperature
1/2 cup light brown sugar, firmly packed
2 tbsp. honey
1 tbsp. milk
Directions:
In a medium sized bowl, whisk together the flour, wheat flour, salt, & cinnamon, set aside.
In the bowl of a stand mixer, add the butter, brown sugar, & honey.  Mix together until light & fluffy, approximately 3 or 4 minutes.
Reduce mixer speed to low and add the dry ingredients in 3 additions, mixing until just combined after each.  After mixed, if mixture is too dry add in the 1 tbsp. milk and mix to combine.  Remove bowl from mixer and lightly form dough into a ball.  Cover tightly with plastic wrap and refrigerate for at least 30 minutes. (Can refrigerate for up to 2 days or freeze for up to 2 months at this point).
Preheat oven to 350 degrees.  Cover a baking sheet with parchment paper, set aside.
Once chilled, remove dough from plastic wrap and place between two sheets of plastic wrap on a large work surface.  Roll dough into a rectangle that is approximately 1/4 inch thick.  Cut the edges off to make a straight rectangle and cut into small rectangles approximately 2.5″ x 3″ (I just eyeballed it).*  Then using a raised spatula, gently insert underneath one of the rectangles and gently lift and transfer to the baking sheet.  Repeat for all rectangles, placing them about 1/2 inch apart (these cookies don't really spread much at all).
On each rectangle, using a butter knife lightly score a line down the center vertically, taking care not to cut in half.  Then using a small fork make indentions on each side to give the cookies the "graham cracker" look.
Bake until lightly golden, approximately 11 to 15 minutes.  Remove from oven and transfer to cooling rack to cool completely.  Store in an airtight container for as long as 2 weeks.
*You could also use cookie cutters to cut these into fun shapes.