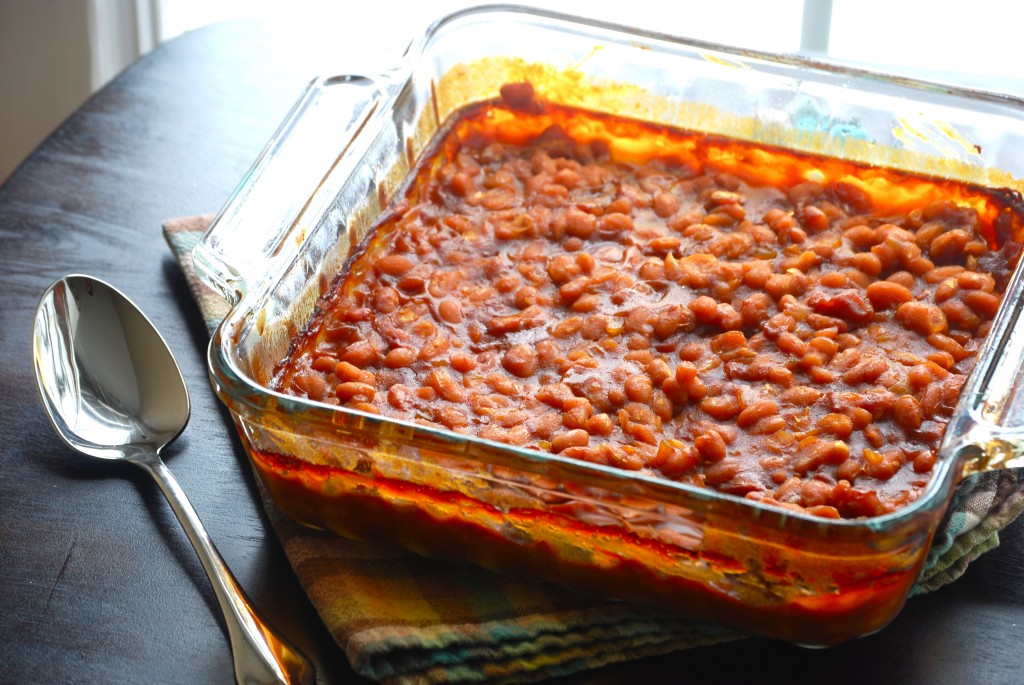 I adore baked beans.  If there's barbecue or burgers, I want baked beans on the side.  I realized I've never made baked beans aside from opening a can of Bush's!;) So I found this recipe and it's semi-homemade as it does start with Pork & Beans, but you could easily soak your beans overnight and cook them and then use this recipe from there.  These were fantastic! The beans got a little sweet and caramelized and had a nice tanginess from the barbecue sauce and vinegar. I love this if you don't have time to soak beans overnight or if you forget to do so and it uses mostly pantry ingredients that are kept on hand.  This is great side dish for a cookout or for Memorial Day or the Fourth of July! The recipe below is for an 8 x8 dish but you can easily double for a 9 x 13 to serve a crowd.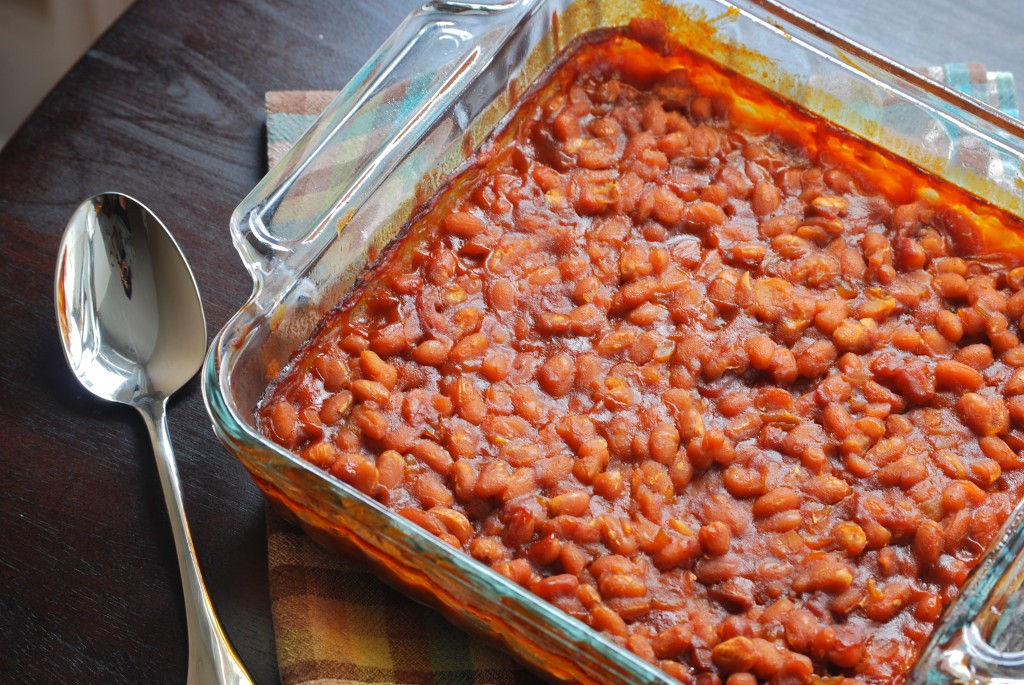 Easy Southern Style Baked Beans
Source: The Pioneer Woman originally by Pam Anderson
Makes an 8 x 8 dish
Ingredients:
2 16 ounce cans pork & beans
1 tbsp. extra virgin olive oil
1/2 medium onion, minced
1/4 cup plus 1/8 cup BBQ sauce
1/4 cup brown sugar
1/8 cup cider vinegar
1/2 tsp. ground mustard or 1 tbsp. dijon prepared mustard
1 tbsp. worcestershire sauce
1 tbsp. honey or molasses
Directions:
Preheat oven to 325 degrees.  Spray an 8 x 8 baking dish with cooking spray, set aside.
In a skillet over medium heat, add olive oil. Once hot, add in onions and cook until translucent. Add in beans and all remaining ingredients.  Stir together and bring to a simmer.  Pour into prepared baking dish.  Bake for approximately 1 hour and 15 minutes, or beans are bubbly and a syrupy consistency.  (If for some reason you cook them too long and they get too thick, add in a splash of water and stir to thin out then cook for a few minutes to heat through).
*You can top with partially cooked bacon before baking in the oven if desired. I opted not to to save some calories but I'm sure it would add great flavor!