So a month ago, Adam turned 32.  Yes I'm just now blogging about it!:) What we do is celebrate a whole birthday weekend with lots of fun things and whatever you want to do for the entire weekend.  How do you celebrate birthdays?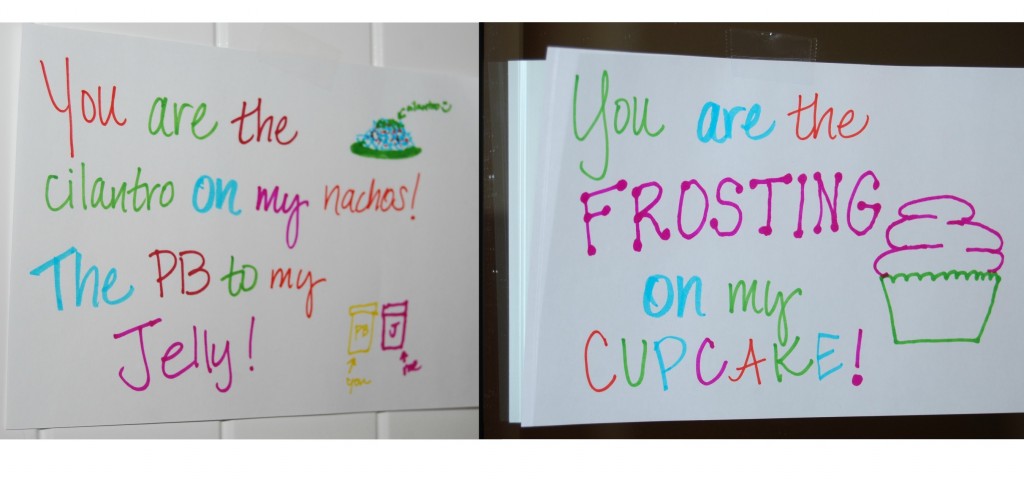 I started his birthday by greeting him with several fun signs around the house when he woke up since he wakes up way before me.  Adam's favorite things are cupcakes and he loves cilantro and I am crazy over PB&J.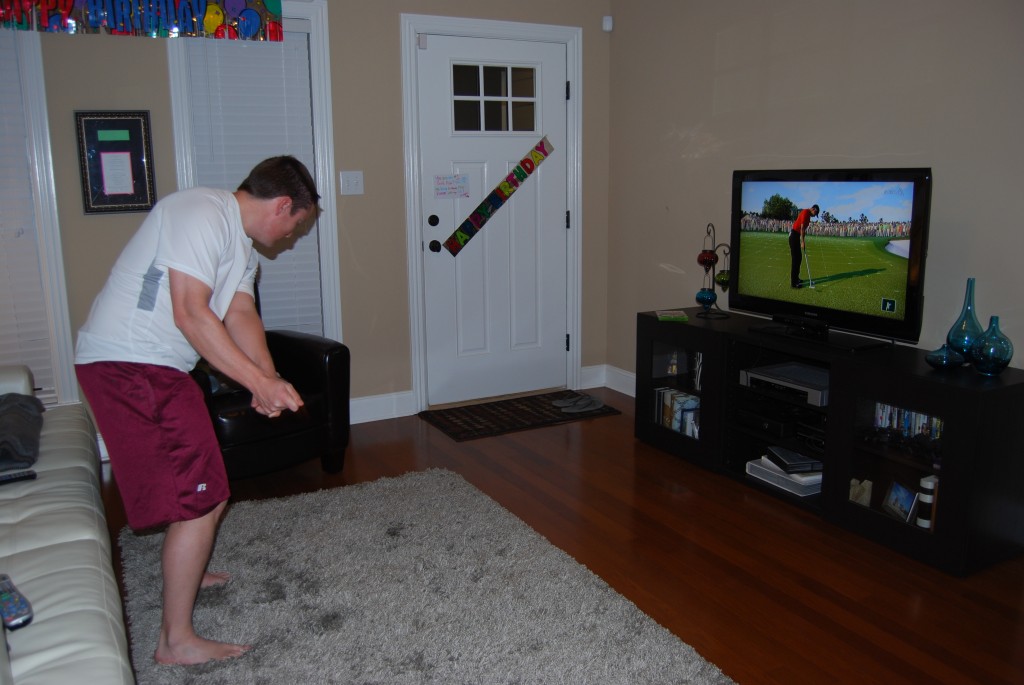 Adam wanted to stay close to home and do lots of outdoor activities as well as relax.  It just so happened that main theme of the weekend was Golf.  It was the Master's that weekend so we watched that (and yes I do like to watch golf so this was not torture for me;)).  I got him the new Tiger Woods golf game for XBox which he was ecstatic over and has played multiple times. And then we physically went to the driving range and hit golf balls.  I did surprisingly well with my 3 Wood, but the irons were a different story.
We also went and played tennis and had a picnic in the park.  Adam wanted food from 3 different places, so I obliged and we had fun tracking down our lunch.  Chicken salad from one restaurant, chips & crackers from the store, and blackberry lemonade from another restaurant.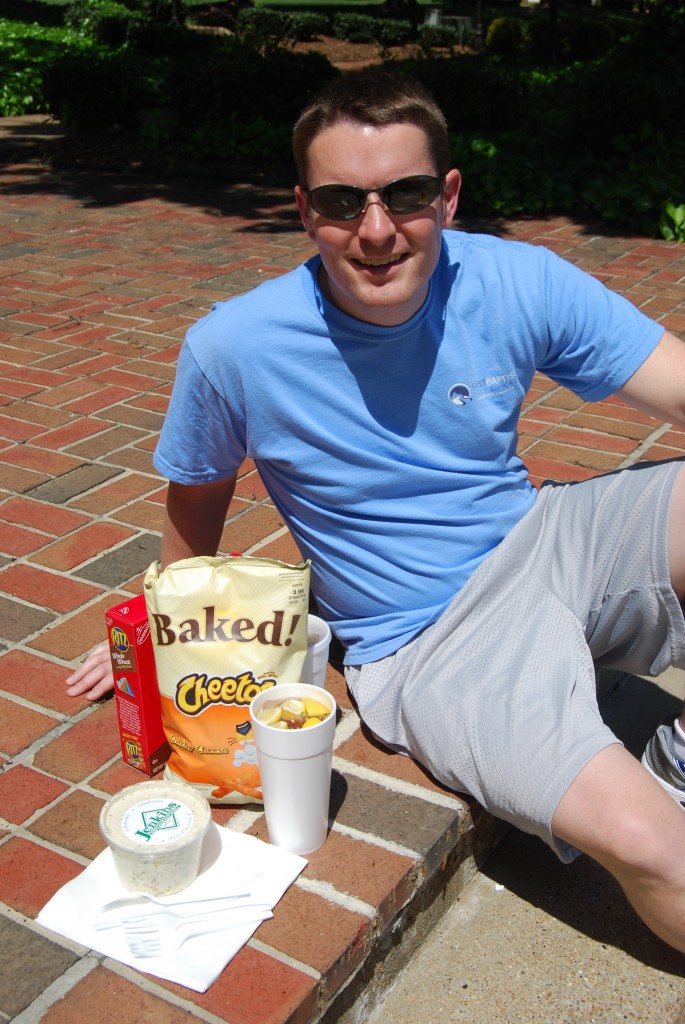 We had a great weekend and so much fun! Happy Birthday to you Adam! And just for fun one more picture of golfing. Does anyone else like to golf or watch golf, or is it naptime for you when your husband watches it?