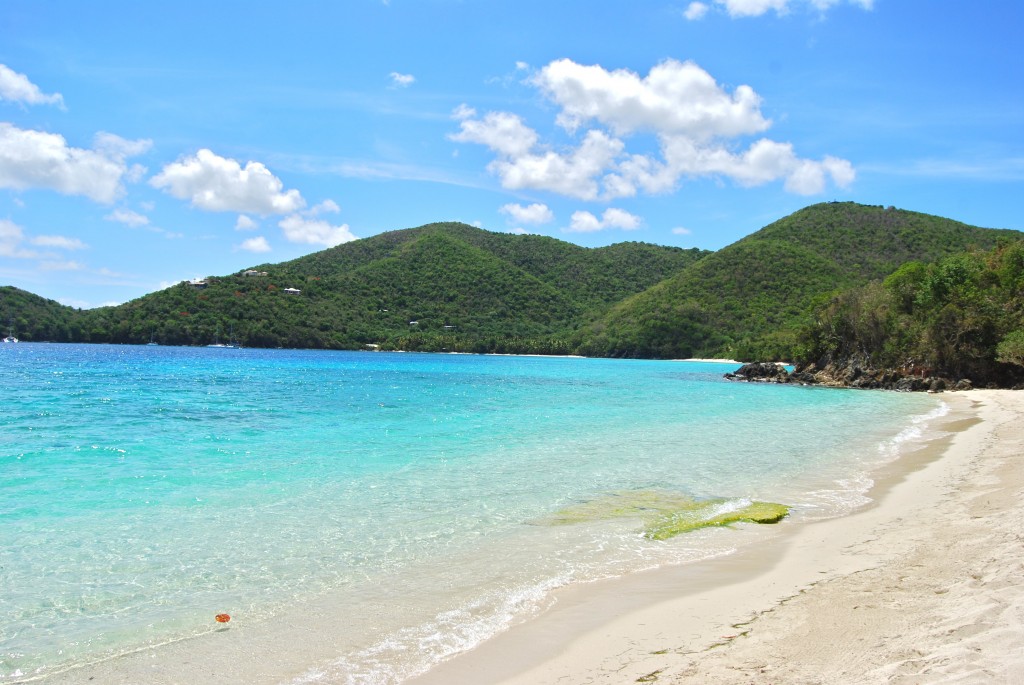 Hope you all have had a great week! I can't believe it's the last day of June, and it's also my birthday today! I'm the big
3-0!!! I'm actually very excited to turn thirty and feel much more adjusted than I did in my early twenties. So excited for what God has in store for my thirties! We are actually in Vegas right now celebrating and I can't wait to share our trip with you when we get back.  In the mean time, I thought I would share with you some pictures from our recent vacation to the Virgin Islands.  This is where we went on our honeymoon and we've been itching to go back ever since and were so excited to be able to go back for our 6th anniversary this year! We stayed at Caneel Bay Resort on St. John.  And let me just tell you, that place is incredible! The service is just impeccable and the scenery looks like a postcard everywhere you turn.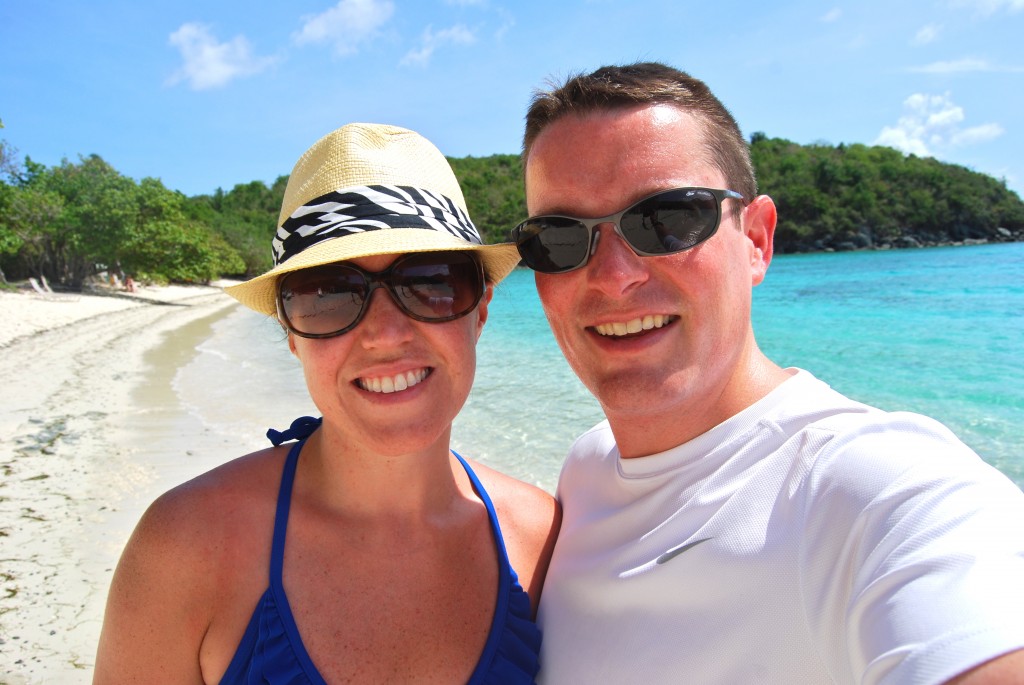 We didn't do any excursions this trip because we just wanted to relax and go with the flow, so each day we started with a walk of the resort. It was a great workout with lots of hills! The resort has lots of acres and has 7 different beaches that are all little coves. So even though there was a good amount of people staying there, you were always on the beach with just 3 or 4 other couples or families.  Then we'd go to breakfast, come back and do devotions and read on our balcony, then head to one of the beaches and lay out, come in for lunch, rest a bit, then back to the beach and then dinner.  It was glorious! One thing that is really nice is they have no tv there except in the grill restaurant.  They do have wifi though so you can stay connected somewhat if you want to, we only checked in online once each night.  It was so nice to unplug and just read and relax!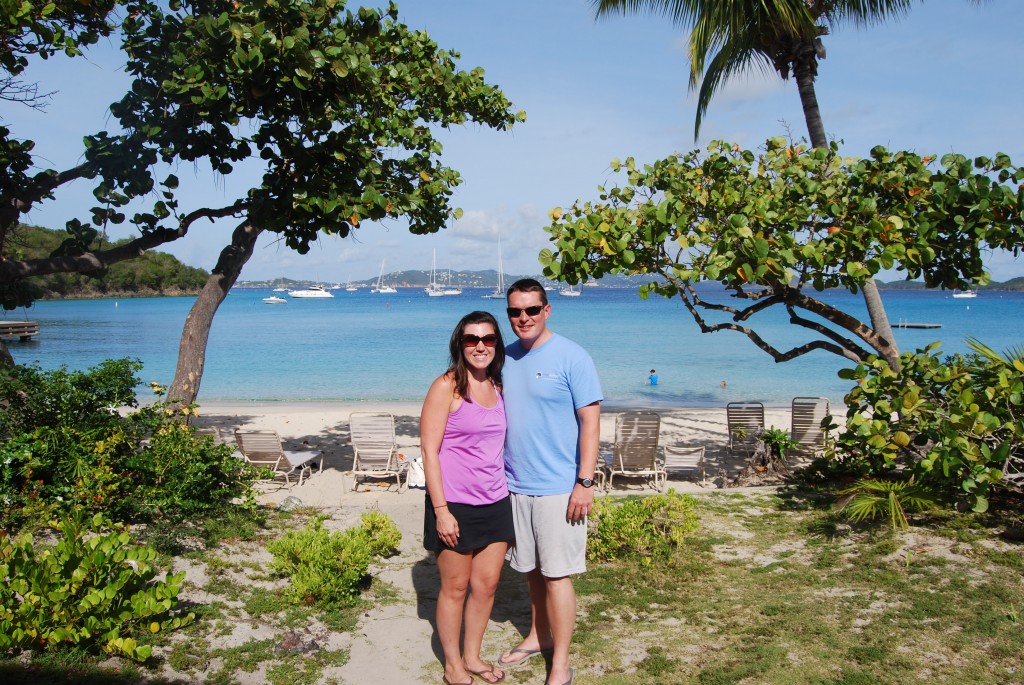 We snorkeled a ton and got to swim with sea turtles!! One day we were following two turtles and I turned to go back and saw a very large sting ray (looked similar to the one in Finding Nemo that's the professor) coming straight toward Adam.  He was turned the other way and didn't see it, or me so I had to nudge him to get his attention and pointed emphatically! Then we proceeded to get out of it's way pronto.  It was scary, yet thrilling all at the same time.  We also saw gorgeous fish: blue ones like Dor, zebra ones with yellow fins, white ones with blue fins, and several others.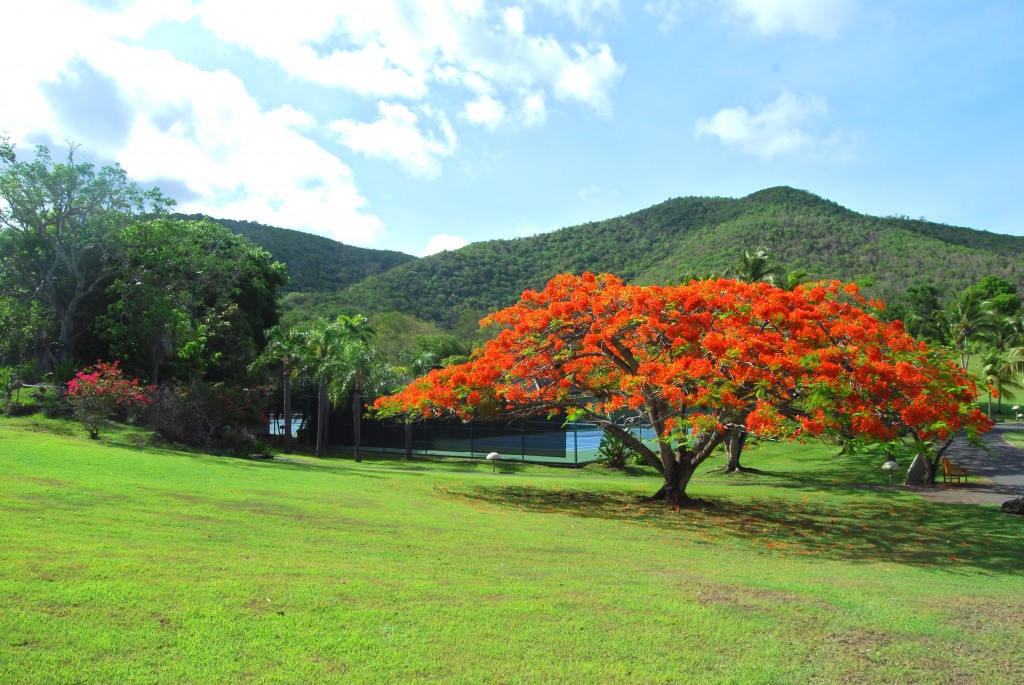 We also played tennis a couple of days as they have wonderful tennis courts and they had complimentary racquets, balls and water for you to use while there.  (Those are some of the courts behind that fiery orange tree that's called "flamboyant")
We had a wonderful time and it was so refreshing and I definitely recommend it! We loved it just as much, if not more than when we went the first time.  Hoping to go back soon! Next week I'll share all the delicious food we ate! (and the above picture of the sunset is real-I didn't edit it at all!)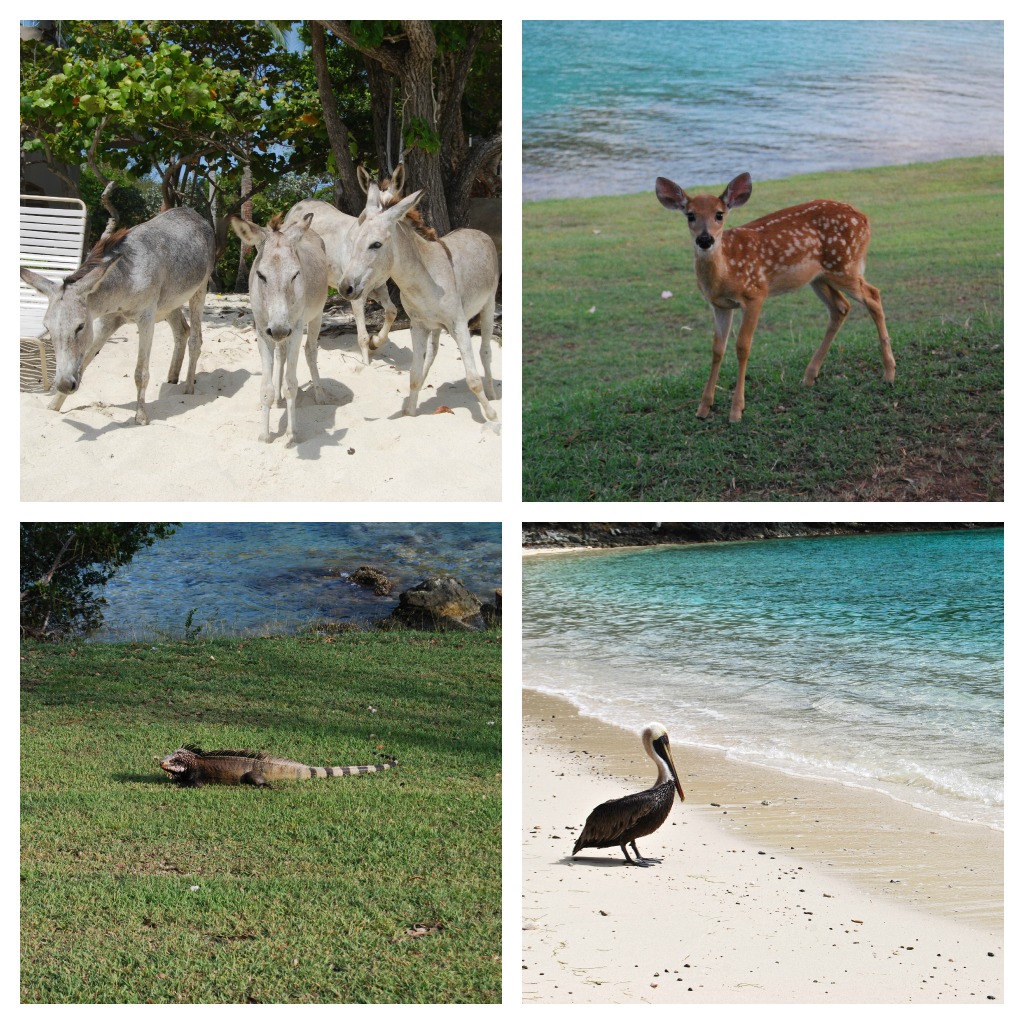 Oh and I almost forgot, one really fun aspect is the wildlife, there were wild donkeys and deer everywhere, even cute little baby fawns.  They weren't afraid of you at all and would get really close to you. We were on the beach one day and thankfully we were at the water's edge taking pictures because a pack of donkeys came right up on our chairs! There were also these massive iguanas, but we only saw those a couple of times, they were a bit scary!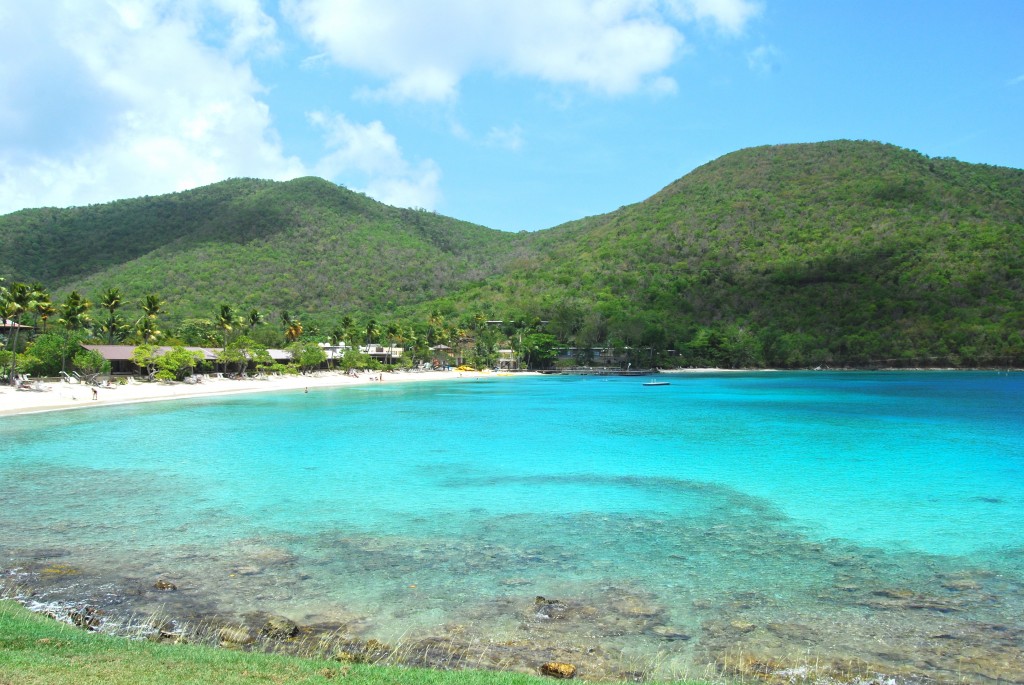 Disclaimer: We were not compensated or paid in any way for this review or for our stay.  Our trip came out of our own pockets and all opinions are my own.