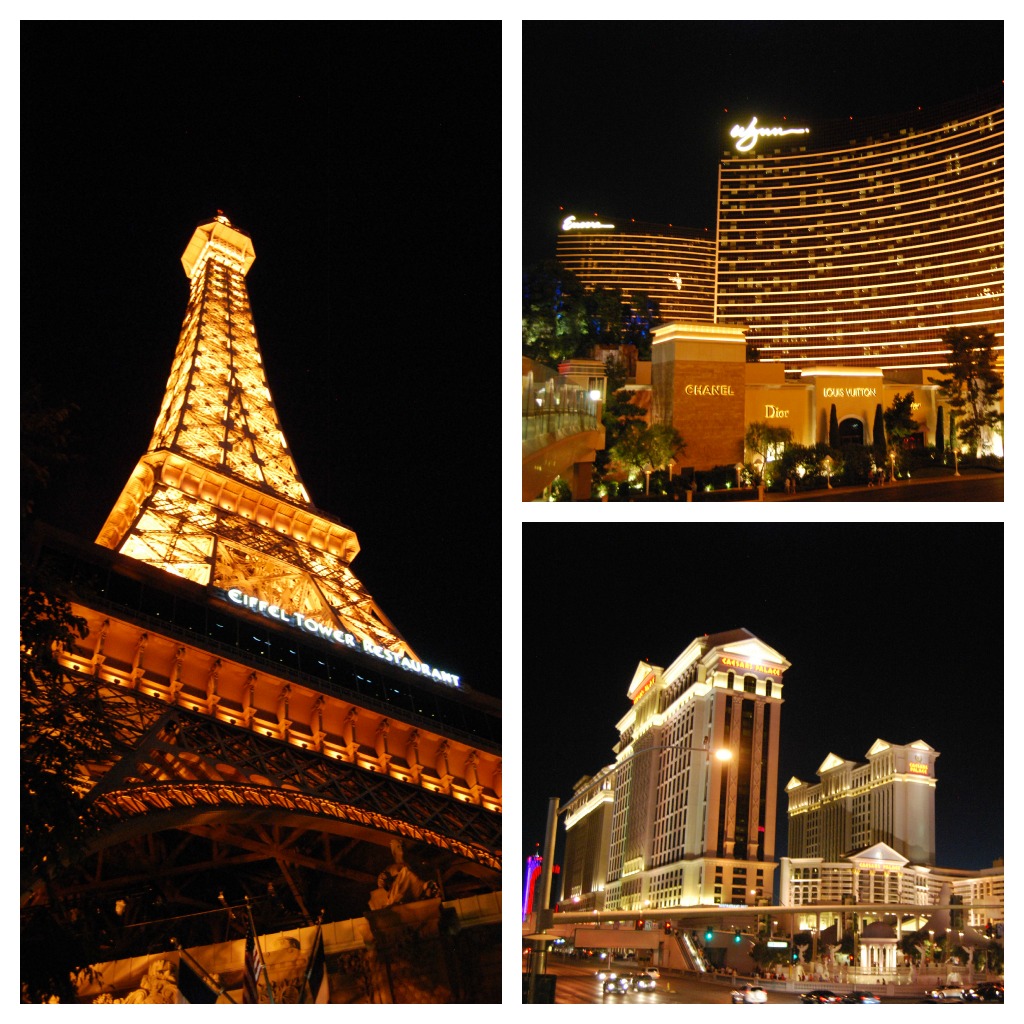 I was out of town this past weekend and last week was super crazy so I've been out of the kitchen, so I thought I'd go ahead and share the fun attractions we visited in Vegas.  We had such a great time and there is SO much to do in Vegas!

When we arrived we headed to Mandalay Bay and visited the shark reef.  It was a really good aquarium with a variety of exhibits, from sharks to jelly fish to an octopus! I have never seen an octopus before and it was incredible! Some of the other people there and even the exhibit sign said they octopus is almost always hiding, but it was out in full force for us! It would move across the glass and then swim back to the other side and repeat.  I could've watched it all day long.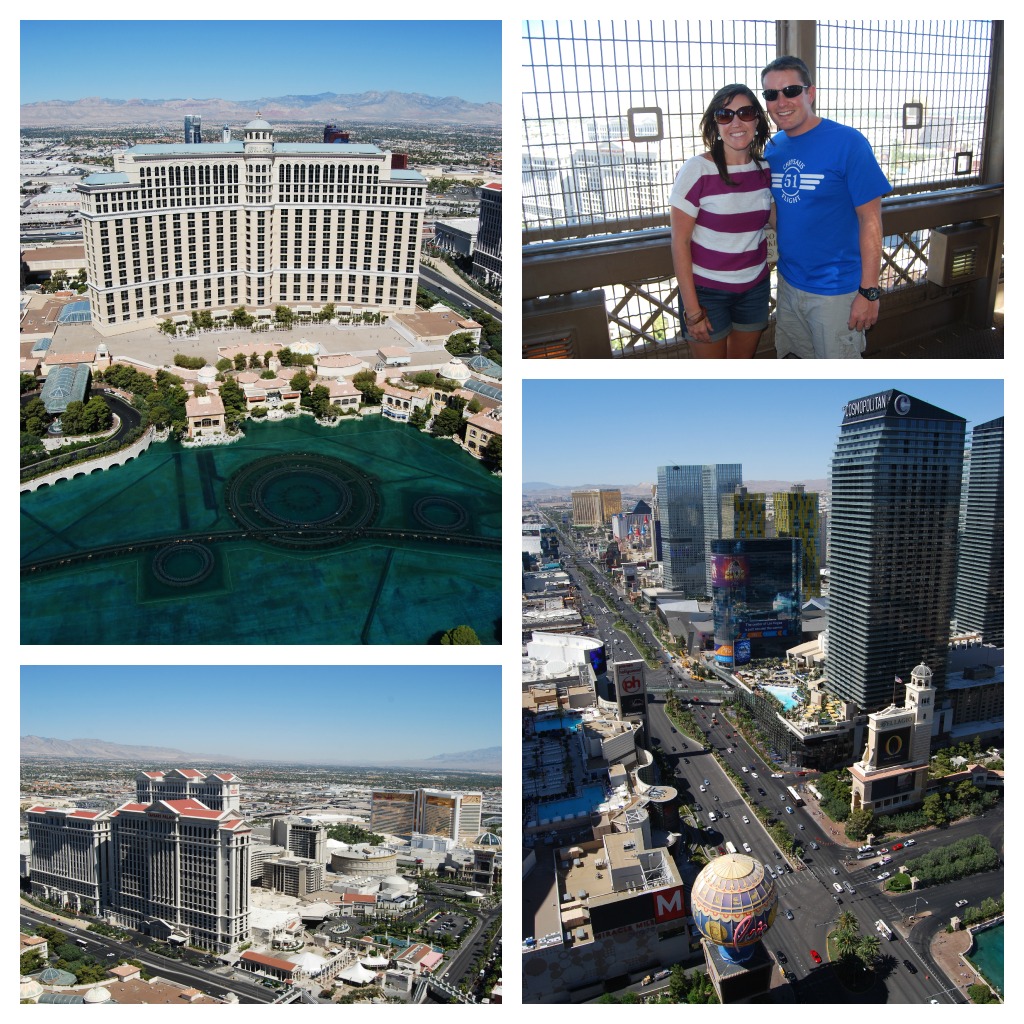 Friday morning after breakfast, I asked Adam if he thought we could go up in the Eiffel Tower, and he said I don't think you can.  But we ventured inside and you can go to the top! This was one of our favorite things we did.  You could see for miles and had a perfect view of the Bellagio and the rest of the strip as well as a beautiful mountain view. They also had a guide up there telling history of Vegas and the strip.  Definitely a must do in Vegas! It was like $20 or so a person.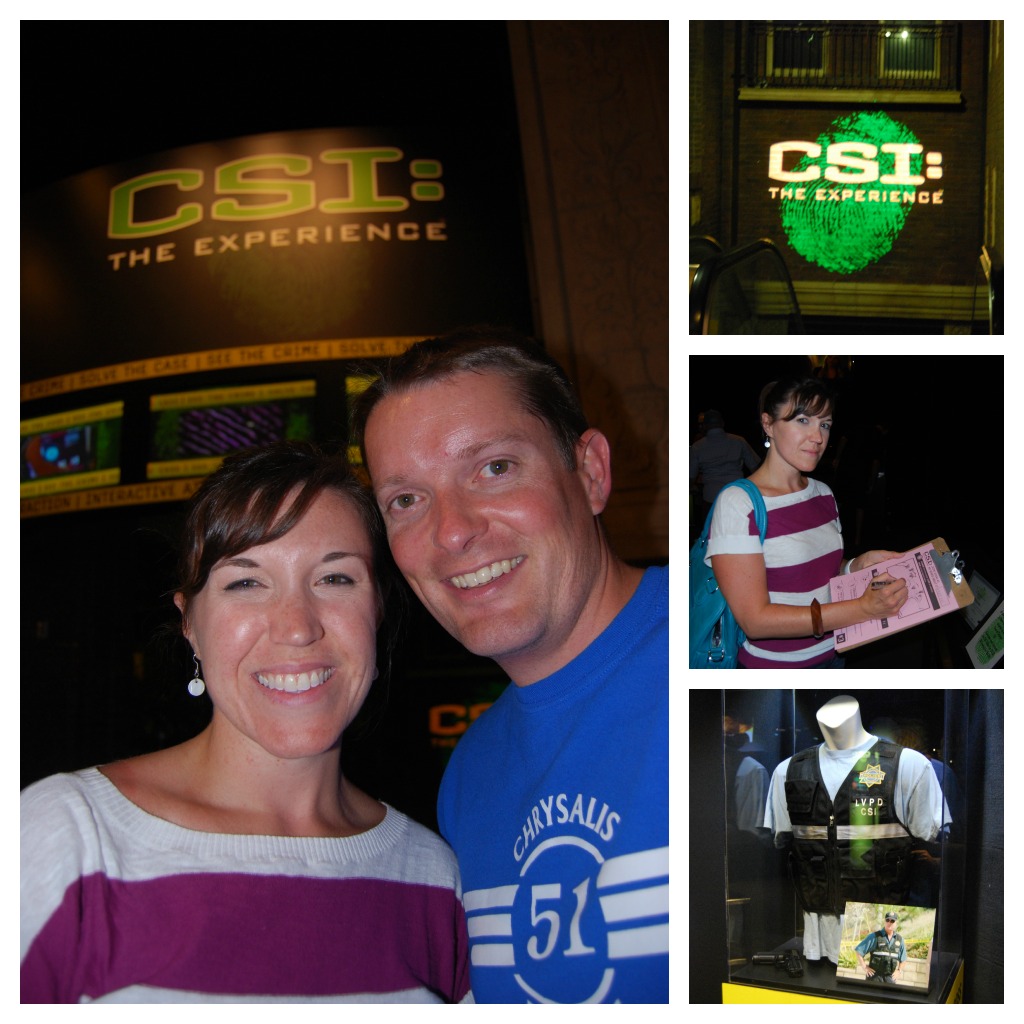 Nerd alert! That afternoon I was in my element! We ventured to the CSI experience! CSI is my absolute favorite show and I was going all ga-ga over the pictures and gear from the real show in the lobby and store. Then we got to go in and solve a crime!! They gave an explanation and then they sent us in on our own. Then we went from station to station analyzing the crime scene, the hair & biological evidence and several other factors.  It was so much fun!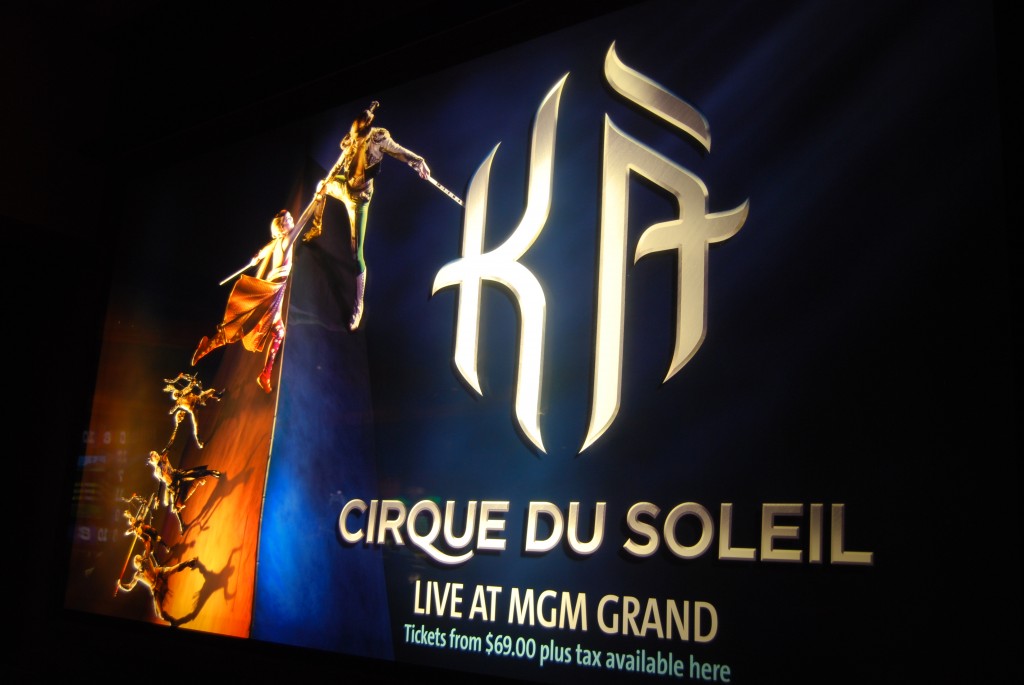 Our major attraction was that we went to see KA which is a Cirque de Soliel show.  It was mind blowing! The death defying acts were just phenomenal but yet graceful at the same time.  What was so neat about this show was that it had a story to it as well. I would highly recommend it! I would tell you more, but I don't want to spoil it for you.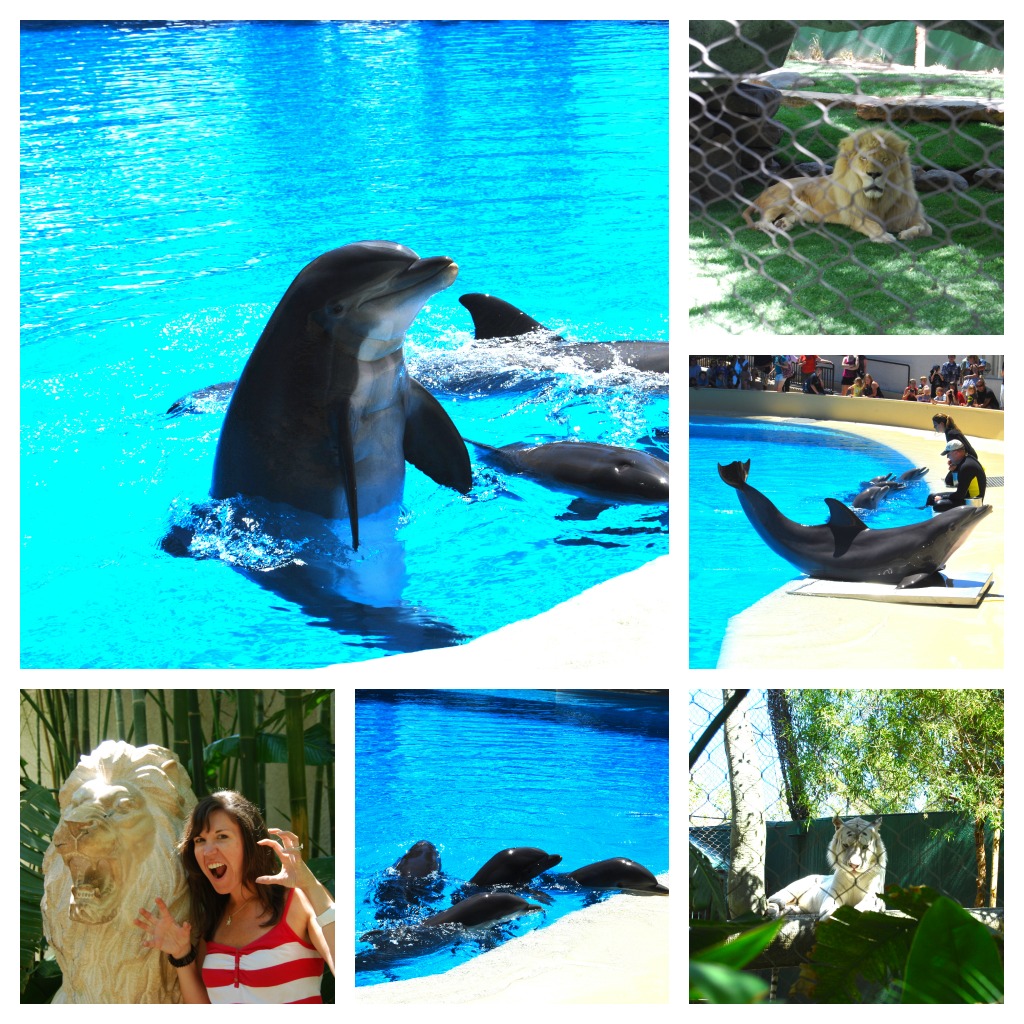 We also visited the gardens at the Mirage which are home to white lions, white tigers and dolphins.  It was so neat to see the trainers work with the dolphins and weigh and feed them.  They were mesmerizing.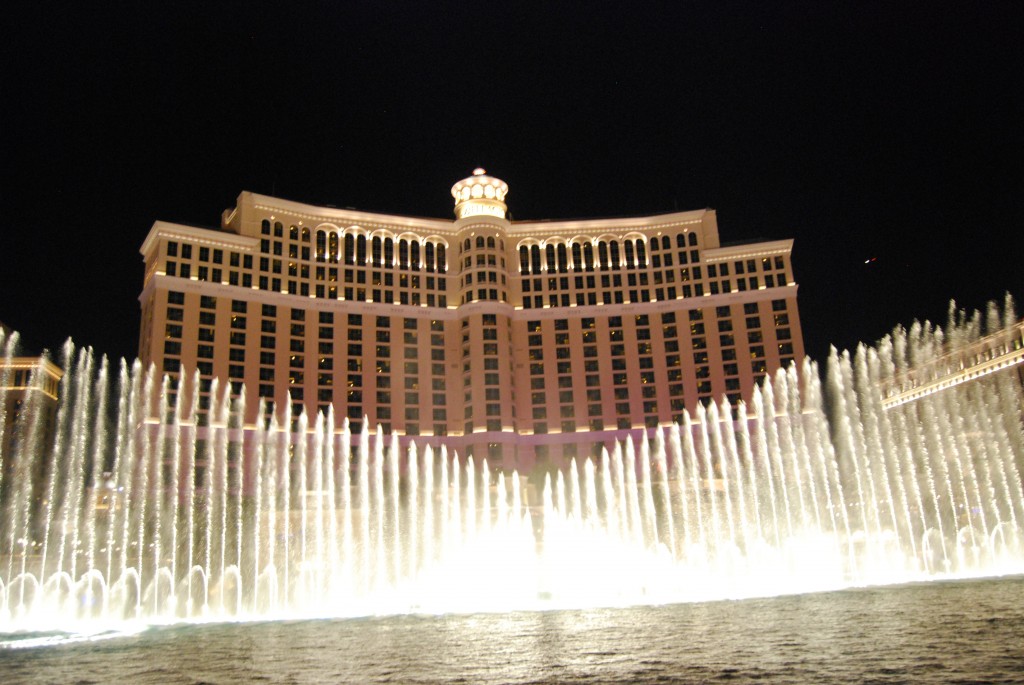 And of course a trip to Vegas wouldn't be complete without seeing the fountain show at the Bellagio!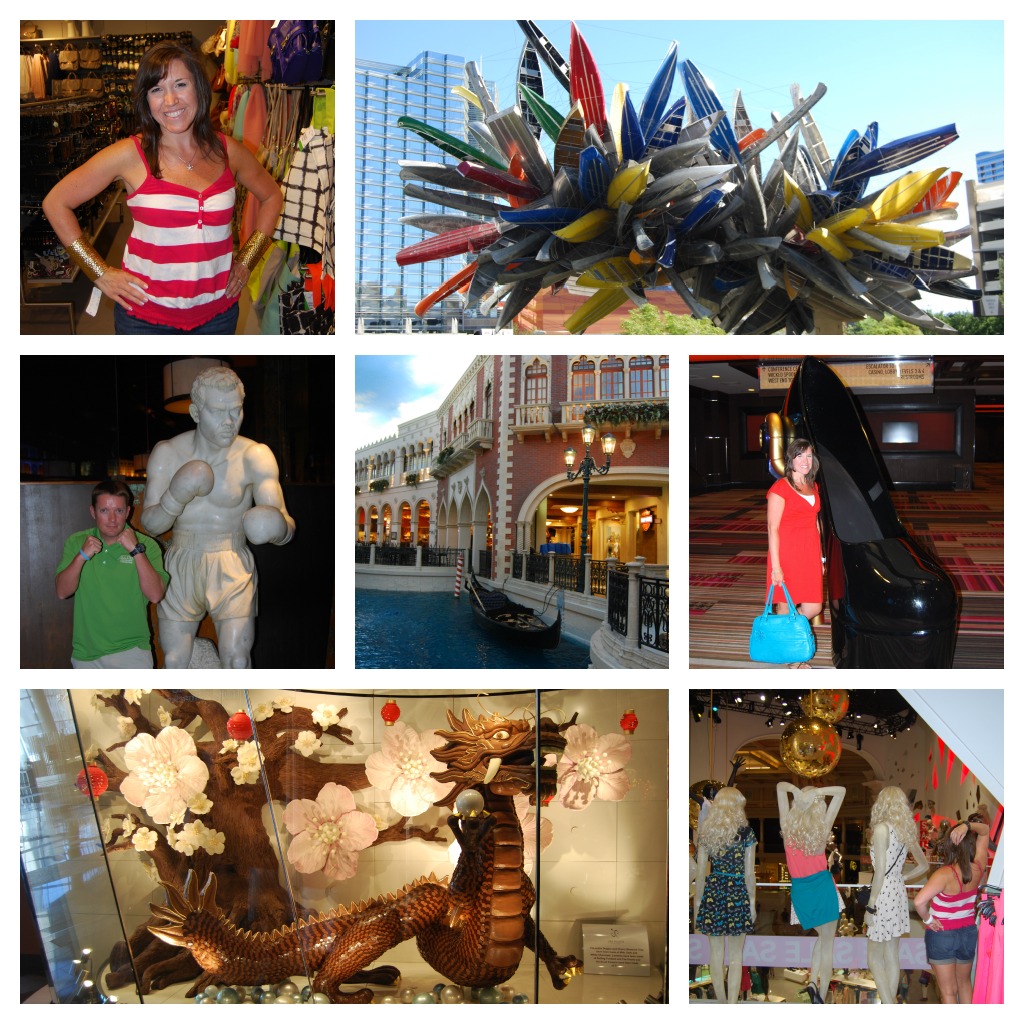 Plus there is lots of other fun to be had…the shopping is incredible especially at Caesar's Forum Shops.  And the new City Center and Aria have really neat art and fun things to look at.  Here's some of our Vegas fun from top left to right: Fun Wonder Woman style bracelets @ H&M; awesome kayak sculpture outside of Aria; Adam ready to knock someone out at MGM I think; Venetian gondola rides; fun shoe sculpture in the Cosmopolitan; amazing dragon made entirely of sugar and chocolate at Aria; fun "modeling" at H&M.