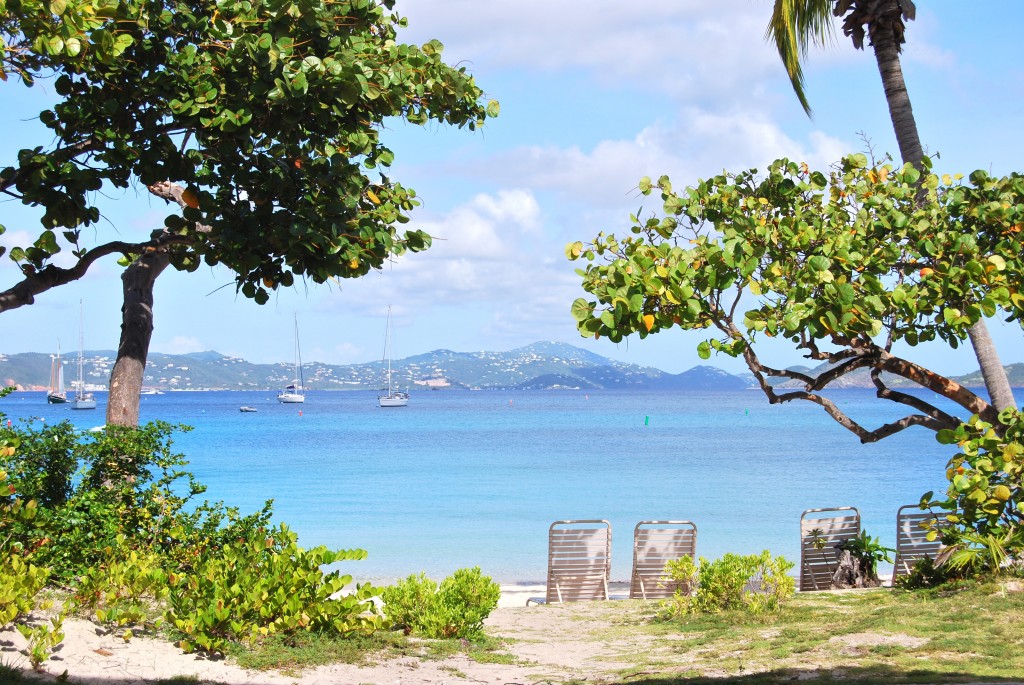 I was hoping to bring another recipe your way today, but I've been a tad under the weather this week and haven't gotten in the kitchen much. So I thought I would share with you some of the amazing food we had on our trip to St. John (check out our beach and resort pics here).  The above picture is our gorgeous view each morning from breakfast.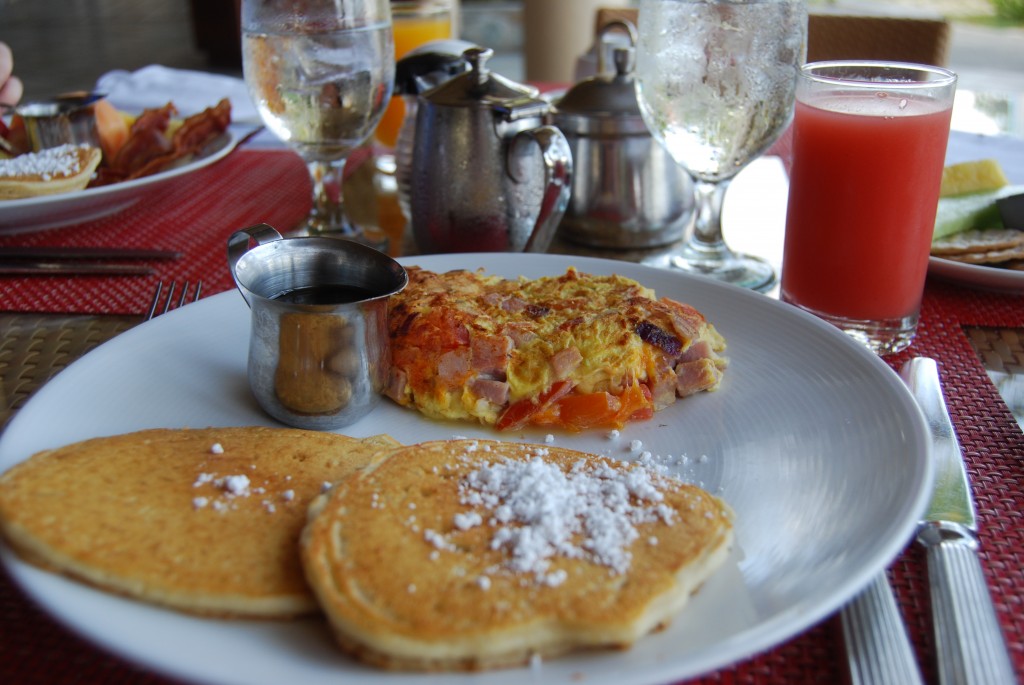 So every morning, I pretty much ate the same thing.  They had an amazing breakfast spread and there was someone that did custom eggs or omelets. I had an omelet with cheese, tomato, ham & onion every day.  And every day it was equally amazing!! There was also a lady that would make pancakes, french toast or eggs benedict to order.  Halfway through the week we tried the pancakes, and there was no turning back! Seriously some of the best pancakes I've ever eaten! They were so sweet and moist, I could've eaten them for dessert.  And they weren't overly thick which gave it nice texture.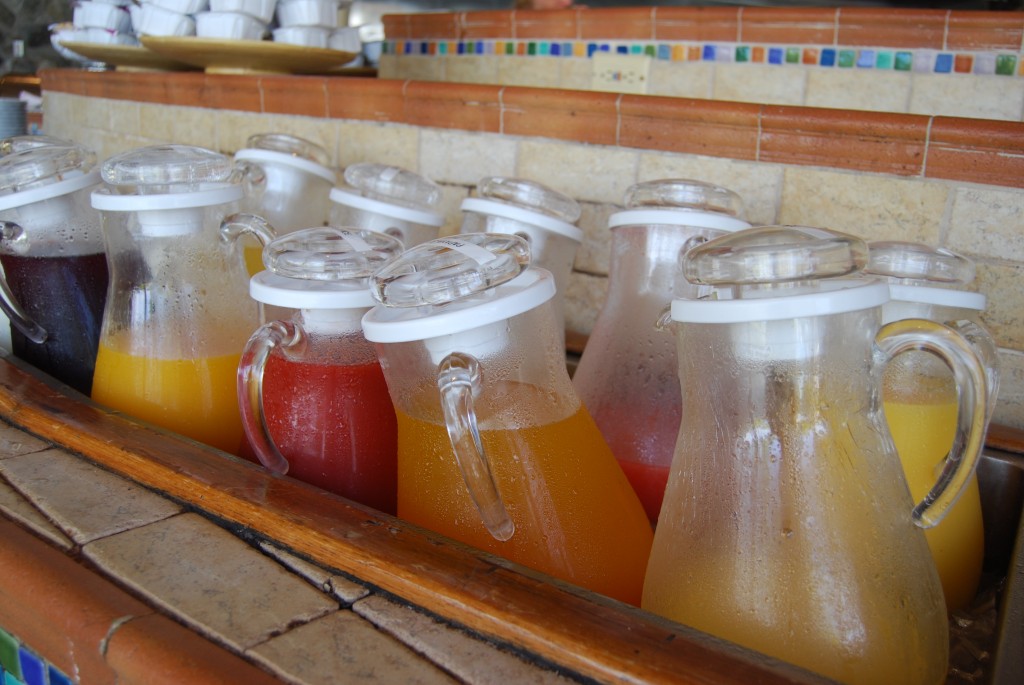 They also had a huge spread of fresh fruit and juices.  My favorite is the guava juice and Adam was crazy for the mango juice.  Needless to say, we were very spoiled by this amazing breakfast everyday.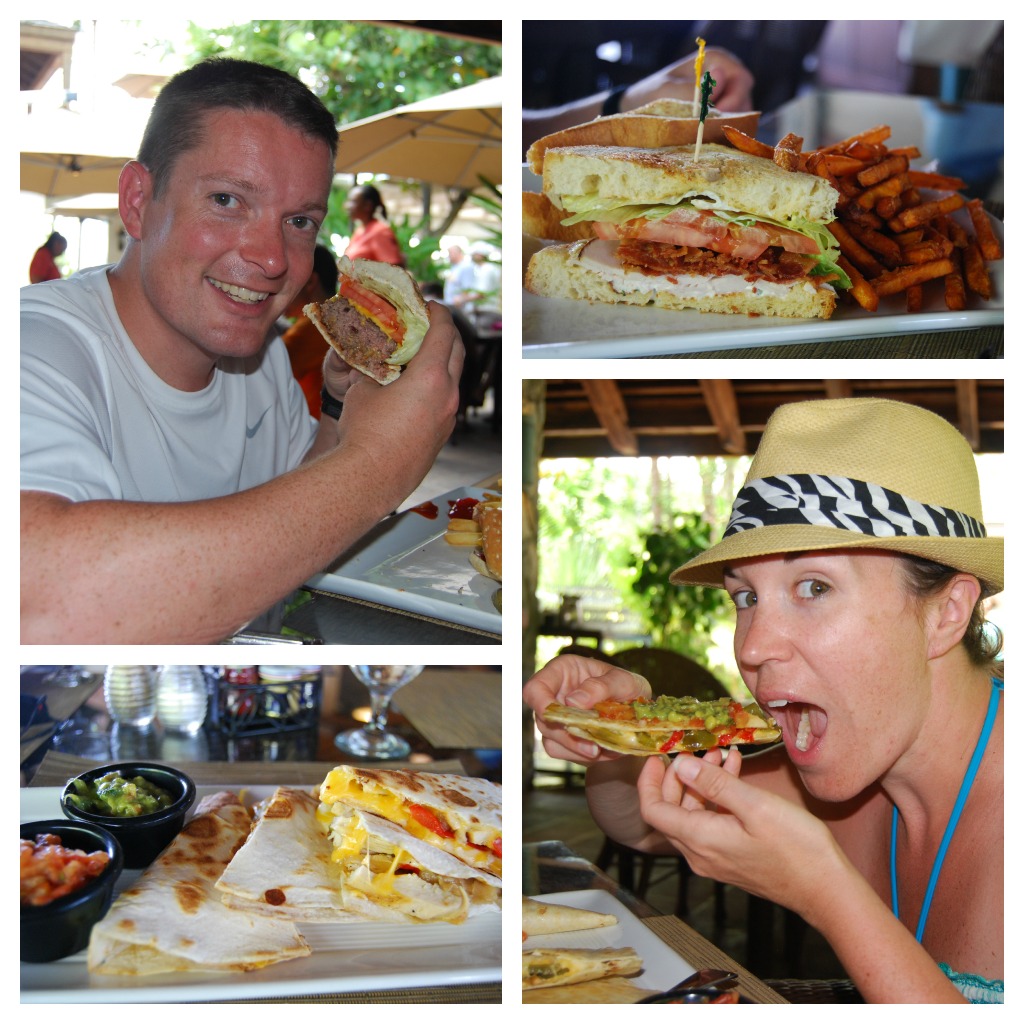 The lunch spot was the beach grill and they had great food! We actually also ate here for dinner one night that we wanted to be more relaxed and low key.  They had great wraps, sandwiches, burgers and pizza.  My personal favorite was the grilled chicken quesadilla…cheesy, savory, quesadilla perfection! Oh and their fries and sweet potato fries are exceptional too.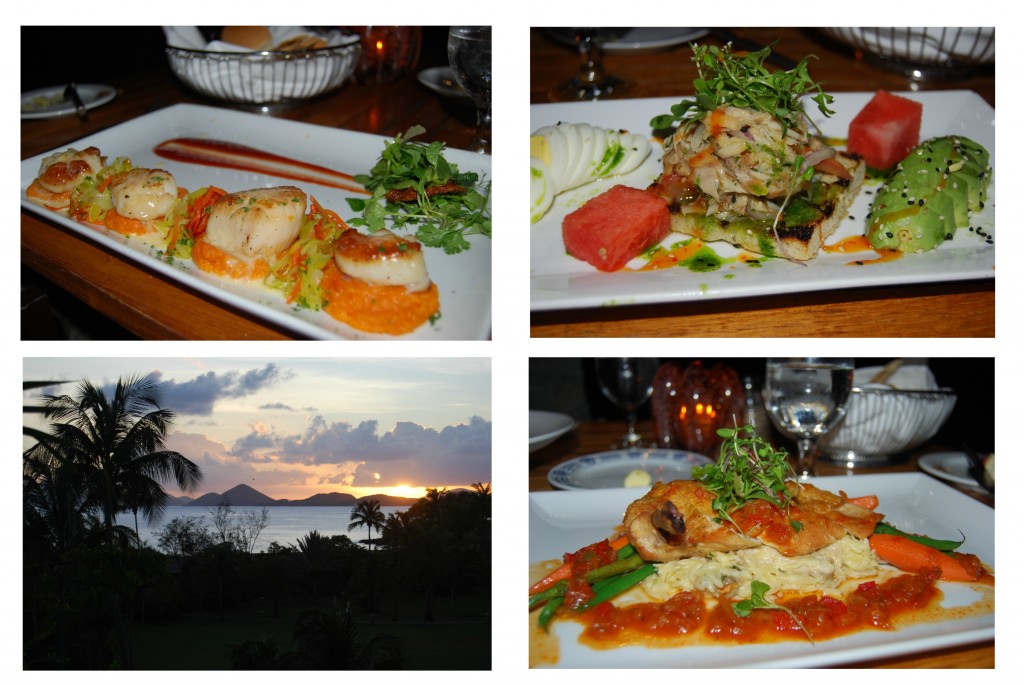 Dinner was mostly at the Sugar Mill Restaurant.  We had several meals that were outstanding and a few that were just alright.  The scallops may very well be the best I've every eaten. So buttery and melt in your mouth and they came with a sweet potato puree that I could've eaten by the truckload! We also loved the chicken with the orzo mac & cheese, perfectly creamy and comforting.  We were a little disappointed in the desserts here as they weren't as elaborate or as rich as our previous stay here. (Pictures starting top left to right, scallops, play on bruschetta with saltfish,  view from restaurant at sunset, chicken with orzo mac & cheese)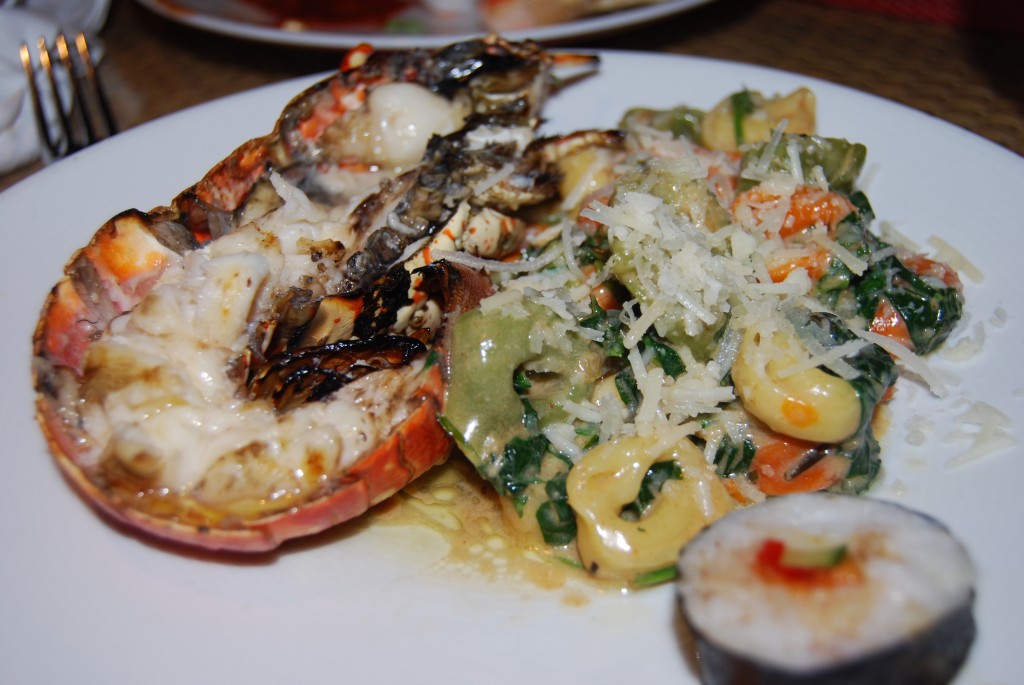 But perhaps our favorite meal was the seafood buffet that they do once a week.  They had cocktail shrimp that were huge, and great sushi california rolls.  The best part was the tortellini.  Creamy and cheesy inside and the cream sauce that it was served with just took it way over the top to a whole nother level! Oh an I didn't get a picture of it but they had a fudge brownie that was so delectable.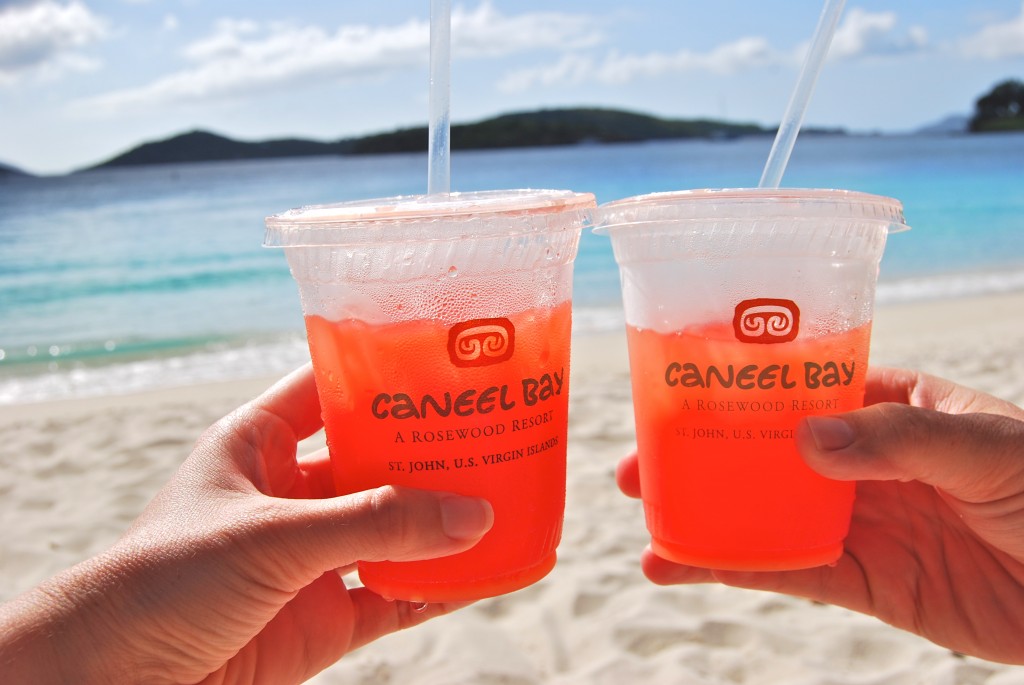 And this trip wouldn't be complete without our daily serving of virgin fruit punch! It's so sweet and refreshing. Here's my at-home version if you'd like to try it.