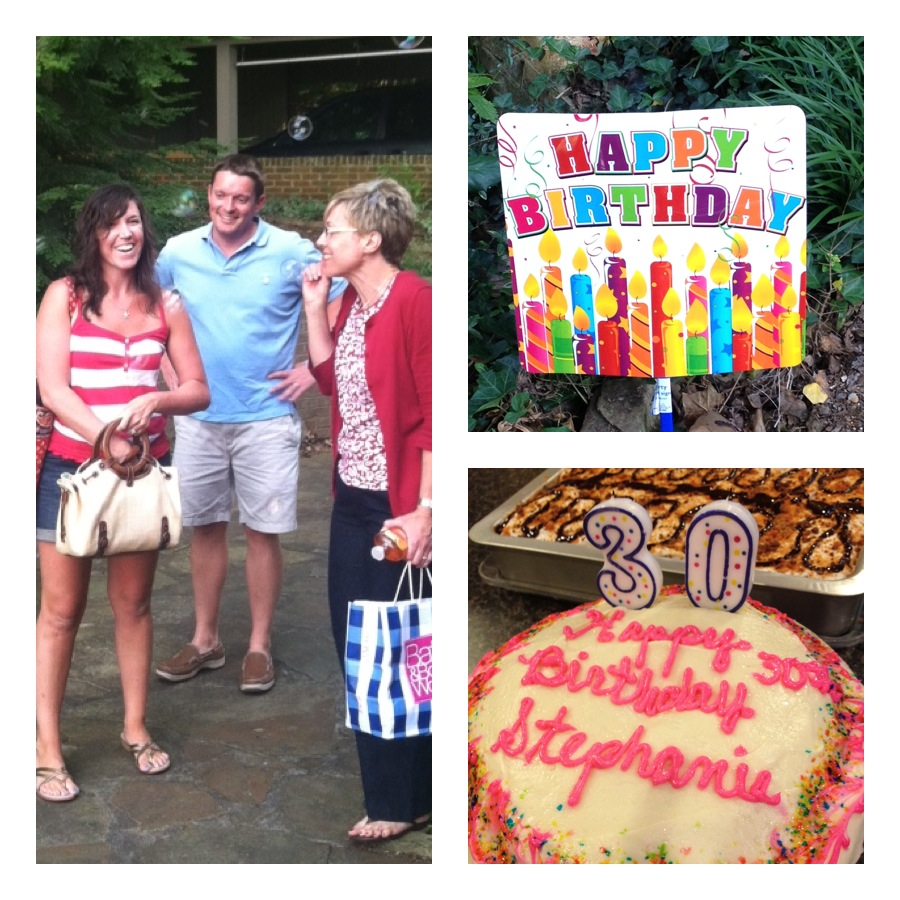 So I know I've posted a few different things about my birthday trip to Vegas, but my mom also surprised me a couple of weeks before my birthday with a surprise party.  Normally I hate surprise parties, but this one was actually really fun and a great combination of my closest friends and family minus a few that couldn't make it.  We had already gone out and celebrated my birthday with my mom & stepdad the weekend prior to this and my mom kept insisting she wanted to cook me a real birthday dinner since I would be out of town for my birthday.  I kept protesting, insisting that we'd already celebrated it, but Adam just told me to humor her, so we went up there on a Thursday evening. I walked up to the house and was greeted with bubbles and a huge "Surprise" from several of my closest family and friends! I was completely shocked and had no idea! I told Adam he better be glad I had gotten dressed decently and had make-up on! 🙂 We had dinner and they also had gotten a red ribbon cake from my favorite local bakery, which was phenomenal! It was such a great time!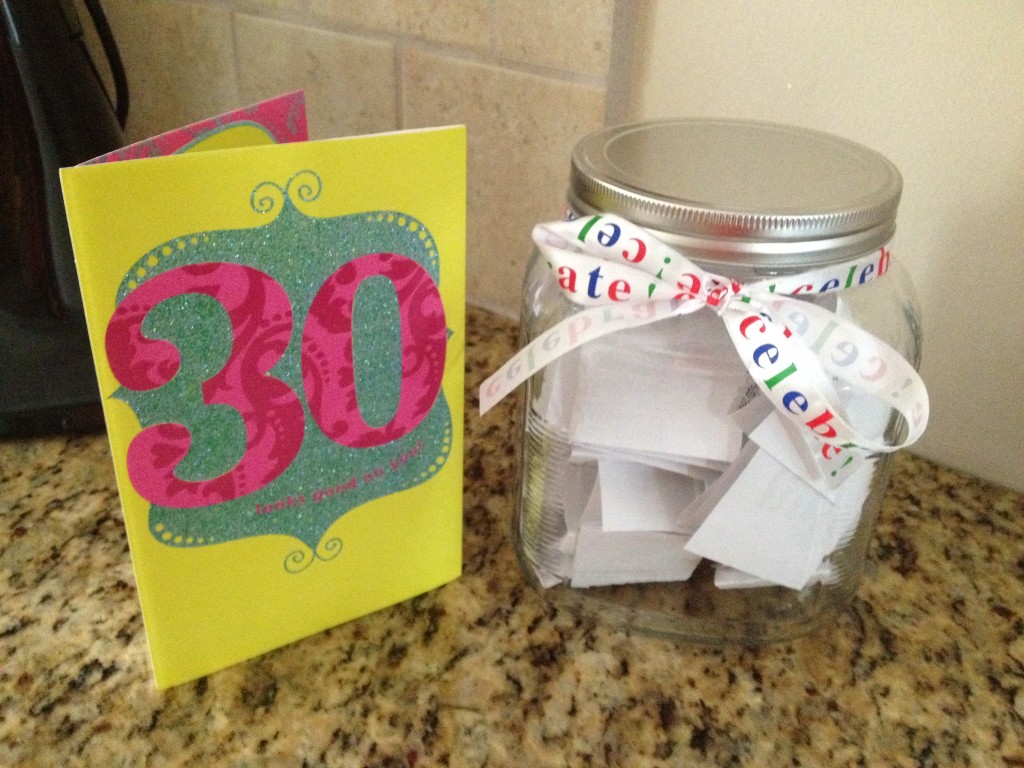 My mom also had everyone write little notes to me telling me why I was special to them and then she put them in this jar for me to pull one out whenever I would like. I will cherish them forever!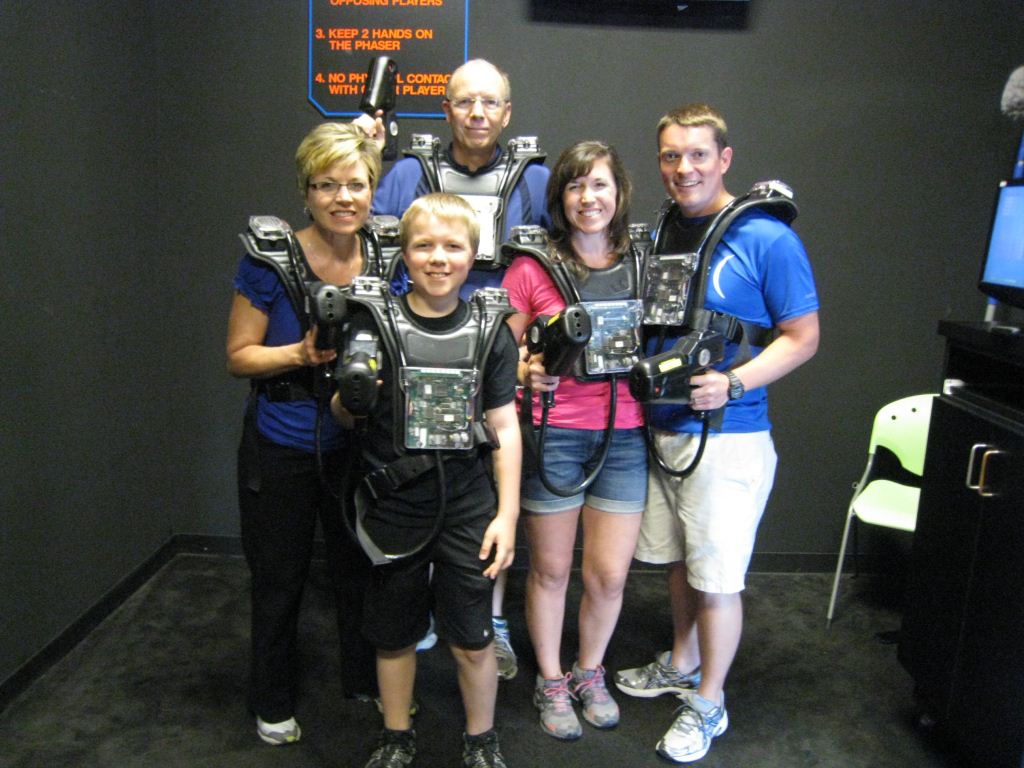 We also ventured out a week or so before the party to go to dinner and we played laser tag!! It was so much fun and a great workout! I was sweating bullets! Good thing I took a change of clothes!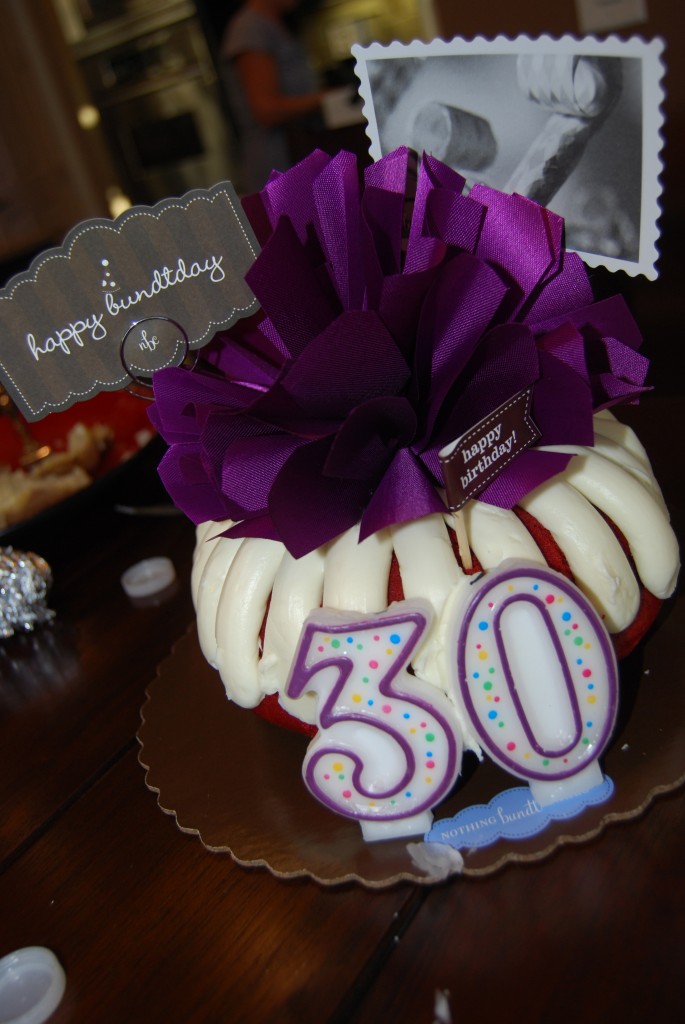 My Dad & Linda also surprised me with dinner when we came to visit, a huge spread with steak, baked potato, salad, corn and a fabulous red velvet bundt cake with buttercream icing, my favorite! The cake was so moist and had wonderful flavor! If you are in the Nashville area definitely visit Nothing Bundt Cakes! Good news, I just checked their website and they have franchises throughout the country.  Definitely check them out!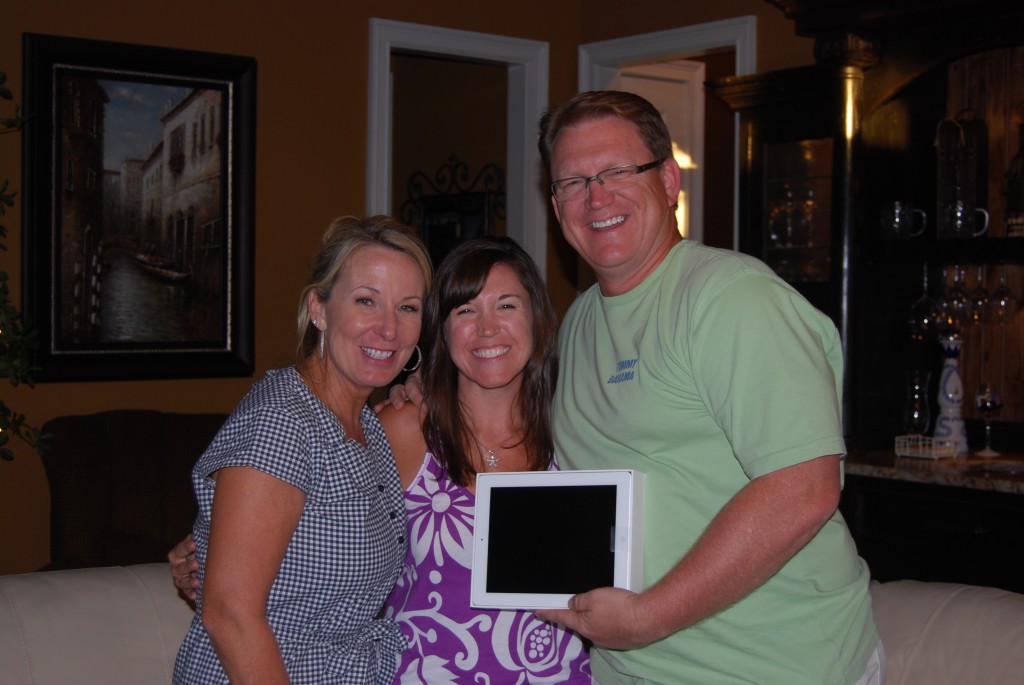 And they got me and i-Pad!!! I was so shocked and ecstatic! Wonderful birthday! I'm so blessed with amazing family & friends that made my 30th birthday so special!!