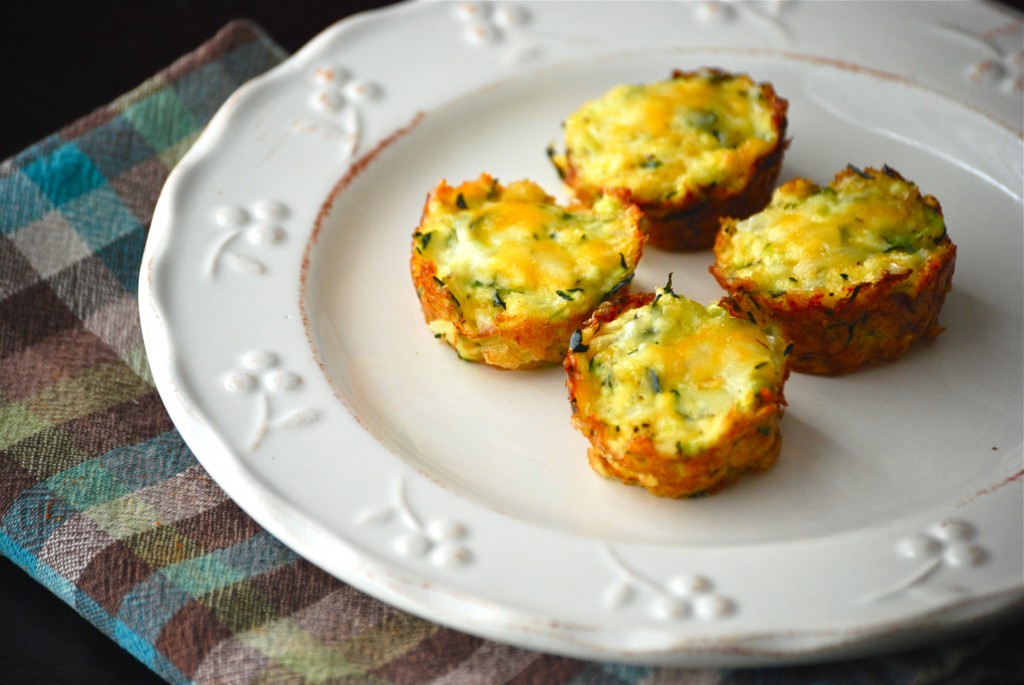 Are you loving all these fresh summer veggies and fruit this summer as much as I am?!? There's nothing quite like fresh food from local farms or gardens.  I've been looking for some new ways to make them other than just roasting them or grilling them to mix it up a little, though they are delicious that way.  I was wracking my brain yesterday and remembered this recipe I saw on Pinterest and realized I had everything to make them.  Plus I really needed to use up the massive zucchini that my neighbor gave me before it went bad. These turned out great! They are so cute and such a great way to sneak in some veggies.  I bet kids would love these too! We ate ours dipped in ketchup just like you would a tater tot.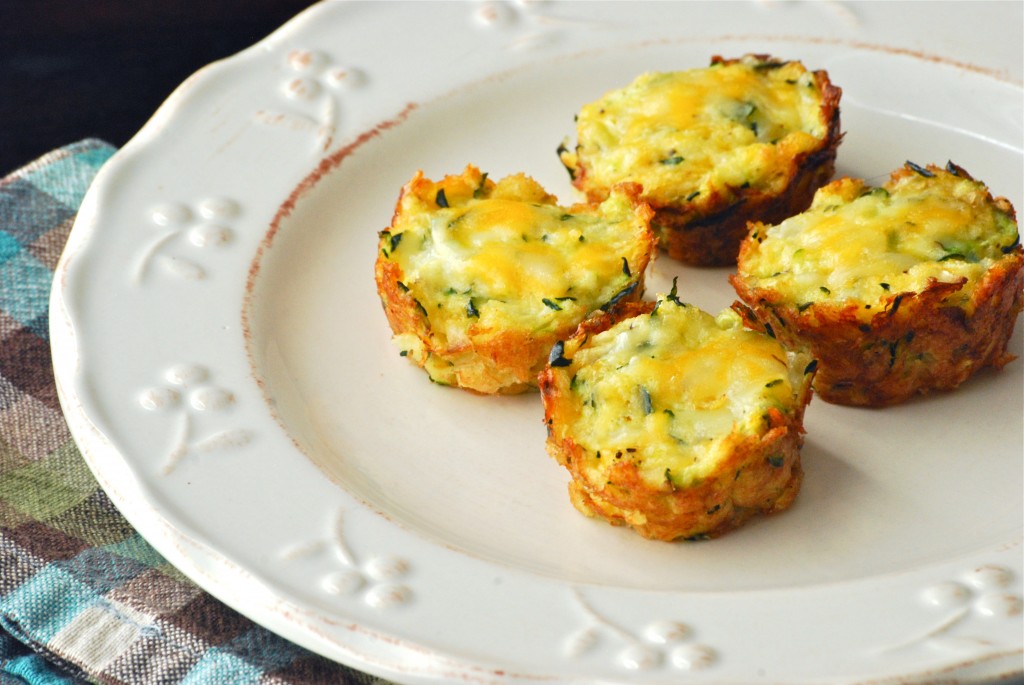 Zucchini Tots
Source: The Two Bite Club, originally on The Curious Country Cook
Ingredients:
1 cup grated zucchini (approximately 1 medium sized zucchini)
1/4 onion, finely chopped
1/4 cup panko breadcrumbs
1/4 cup shredded cheddar cheese, plus more for topping
1/4 to 1/2 tsp. salt
1/4 tsp. freshly ground black pepper
1 egg, beaten
Directions:
Preheat oven to 400 degrees.  Spray a mini muffin pan liberally with cooking spray, set aside.*
Grate your zucchini using the large size of the grater.  Place grated zucchini in a kitchen towel and squeeze out the excess water.  Remove zucchini from the towel and place in a medium sized bowl.  Add in the onion, breadcrumbs, cheese, salt & pepper.  (Start with 1/4 tsp. salt and add more to taste). Stir to combine and  taste to see if more seasoning is needed and add accordingly.  Then add in the beaten egg and stir to combine.
Spoon mixture into the mini muffin pans, filling each muffin cup completely full. Press each cup down with the back of a spoon to make sure the tots stick together.  Bake for 15 to 18 minutes, until lightly golden.  A few minutes before they are done, if desired, remove from oven and sprinkle the top of each tot with a little more cheese, then place back in the oven for the remaining baking time.
Run a knife around the edge of each cup and pop the tots out.  Mine had a bit of a hard time coming out, so make sure you spray your pan REALLY well before hand!