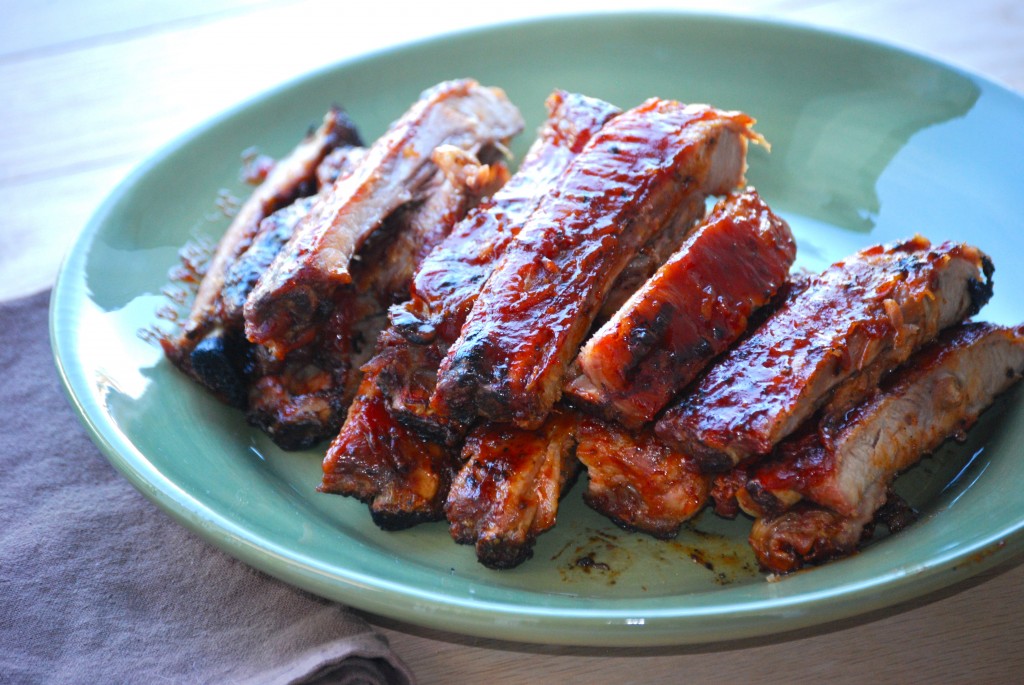 My in-laws make the best barbecue, especially ribs! Adam's uncle has a bbq restaurant down in Alabama and we actually have a secret family recipe bbq sauce that is out of this world! So sorry I can't share the sauce recipe with you, but I can share their super easy method for grilling bbq ribs.  They are masters at it! This was Adam's first time attempting them by himself and he did a fabulous job! These are juicy and flavorful and you won't believe all they are seasoned with other than the sauce is salt & pepper! Even though I can't give you the recipe for the sauce, I do recommend Montogomery Inn bbq sauce.  We were sent some for Christmas and fell in love with it! I think you may be able to find it at some Sam's Clubs or Wal-mart too, but I'm not sure.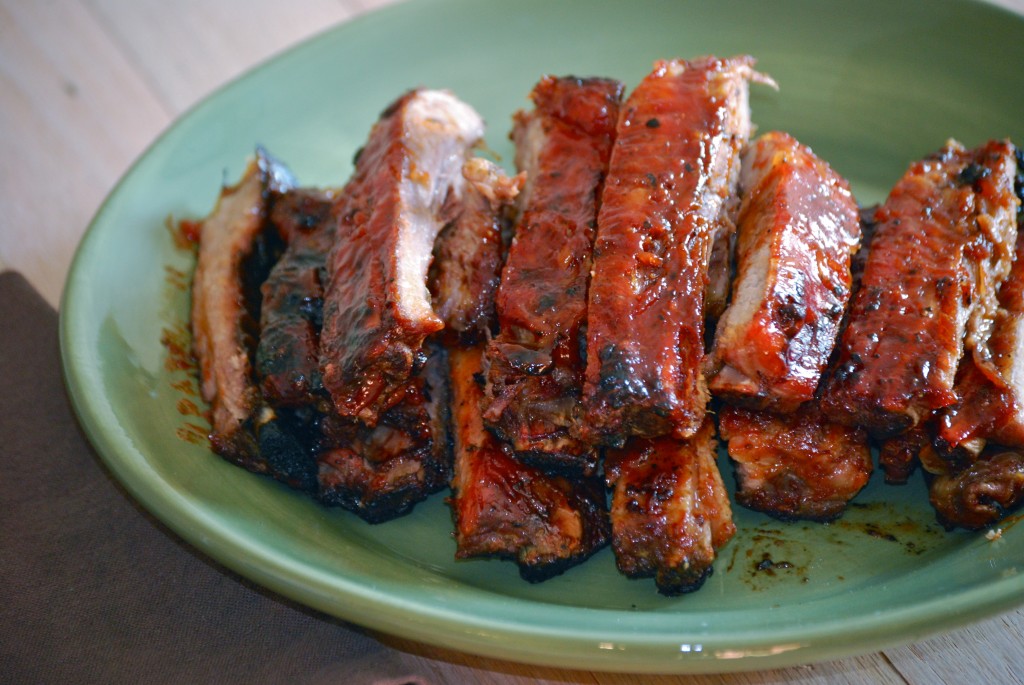 BBQ Ribs
Source: My in-laws
Ingredients:
1 package St. Louis style ribs
kosher salt & freshly ground black pepper
BBQ sauce
Directions:
Heat your grill to 350 degrees.
Sprinkle ribs with salt & pepper.  Once grill is up to temperature place ribs on the grill top side up.  Cook for 20 minutes, then flip  ribs and cook for an additional 20 minutes.  Flip again and cook for 10 minutes.  Flip and using a baster brush, brush the ribs with bbq sauce.  Cook for 5 minutes, then flip and brush top side with sauce and cook for 5 minutes more. Total cooking time is 1 hour.  *During cooking make sure the temperature stays at 350.
Using tongs remove from grill and cut ribs in between the bones into individual pieces. Serve and enjoy!