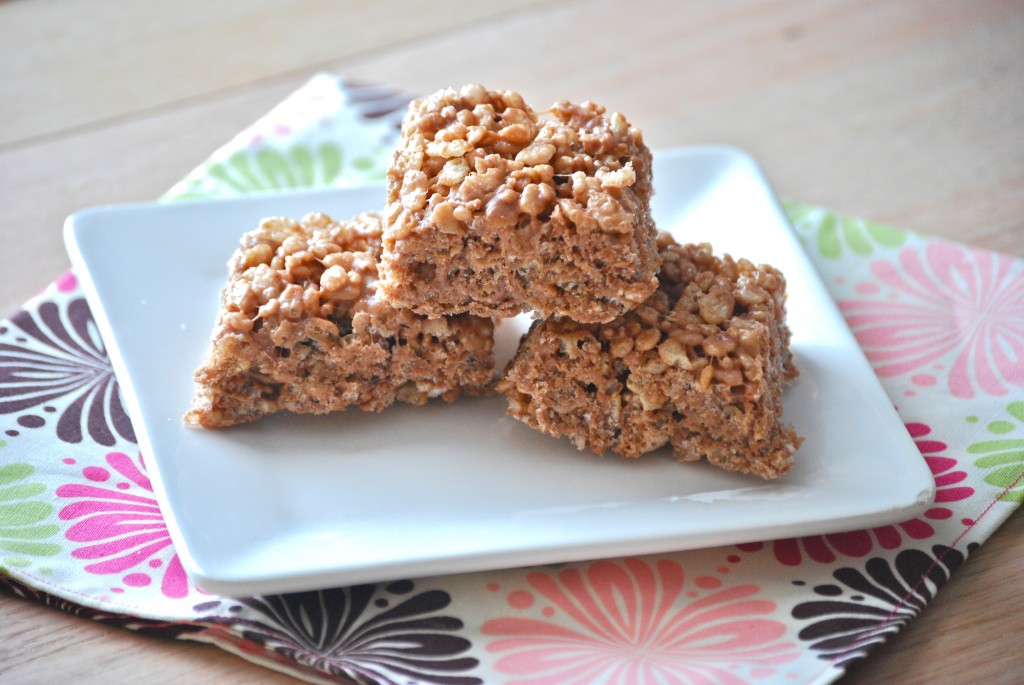 So this is like the easiest recipe in the world.  Like so easy, who could mess it up? Any yet somehow I managed to mess it up and my first batch went in the trash.  I mean, really?! So note to self, don't use stale marshmallows or you'll end up with a hard marshmallow mess.  So, it really wasn't my fault, right?! It was the marshmallows I used! 😉 So I ran to the store and got more marshmallows. I wasn't going to let a krispie treat conquer me! It turned out perfectly the second time using fresh marshmallows.  I love the slightly chocolatey flavor, and I would even add a bit more brownie mix next time.  I didn't have the brownie pieces to put in this but I bet they would be even better with those.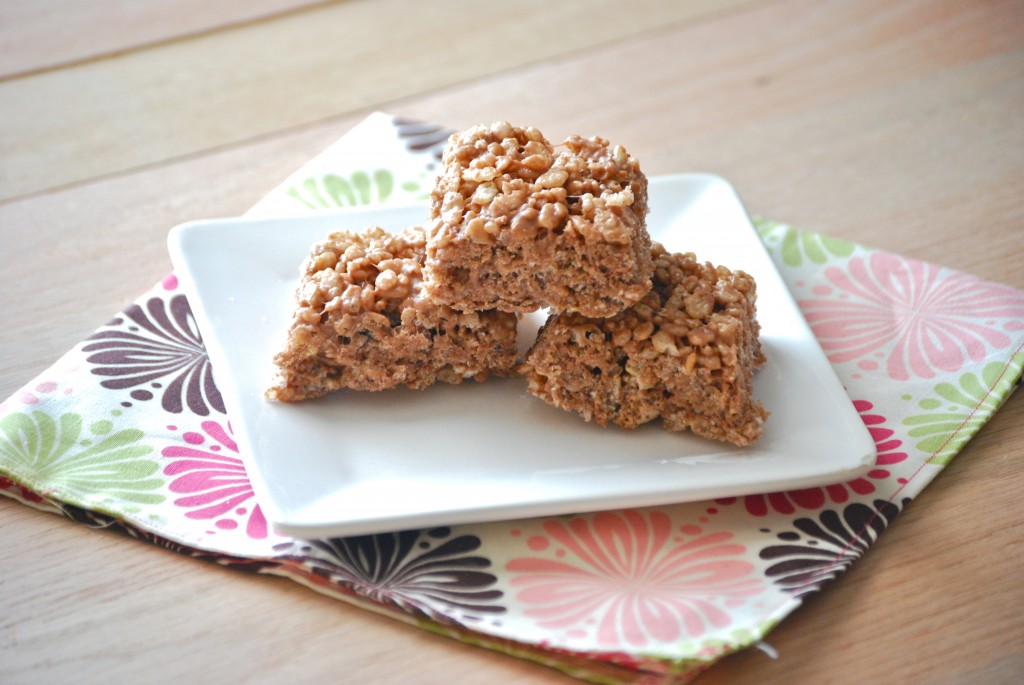 Brownie Batter Krispie Treats 
Source: Cookies & Cups
Ingredients:
1/4 cup butter
1- 10 ounce bag mini marshmallows
1 cup dry brownie mix (or more for a stronger chocolate flavor)
6 cups rice krispie cereal
Optional: 2 cups brownie pieces
Directions:
Spray a 9 x 13 pan with cooking spray, set aside.
In a medium sized saucepan, melt butter over medium heat.  Once melted add in marshmallows and stir until completely melted.  Remove from heat and stir in brownie mix.
Transfer marshmallow mixture to a large bowl.  Pour in rice krispies (and brownie pieces) and carefully stir until fully incorporated. Press into prepared pan.  Let cool, then cut into squares. Store in an airtight container.