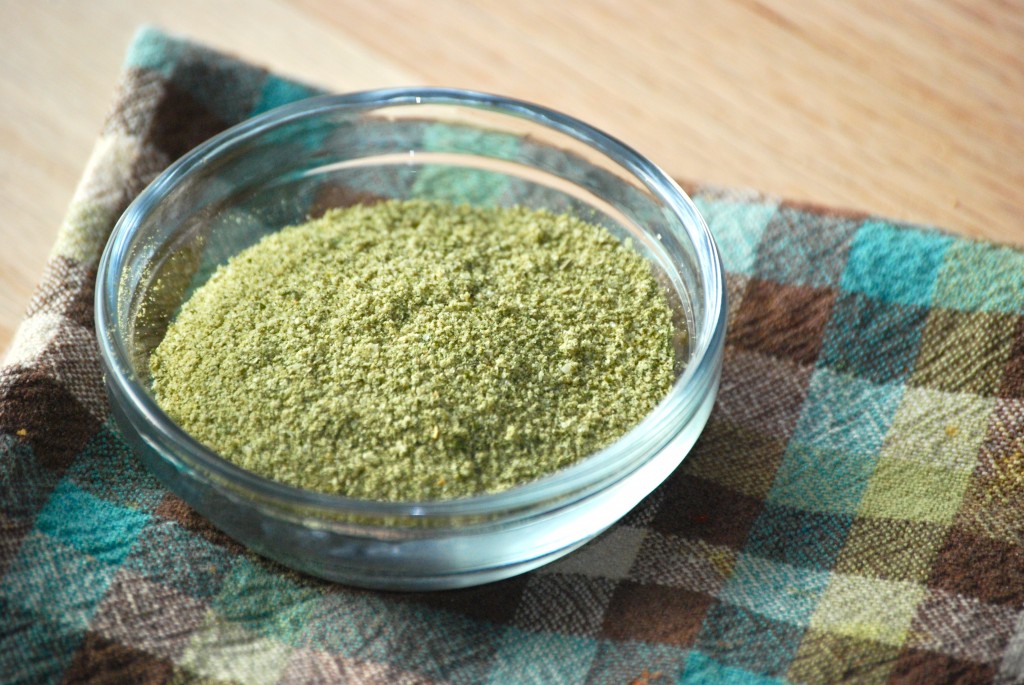 As promised, here is the homemade ranch dressing mix that you can use on so many things!  My mom has been making this for so long so I asked her if I could share it with you.  Of course you can use it to make ranch dressing, or you can use it for these ranch pretzels, oyster crackers. You can also use it to add some pizzaz to chicken or pasta or pizza (think ranch blt pizza/pasta). Mom says it's super easy to pull together and it keeps in an airtight container for up to a year!!
Homemade Ranch Dressing Mix
Source: Cheapskate Monthly
Makes 42 one tablespoon servings
Ingredients:
15 saltine crackers
2 cups dry minced parsley flakes
1/2 cup dry minced onion
2 tbsp. dry dill weed
1/4 cup onion salt
1/4 cup garlic salt
1/4 cup onion powder
1/4 cup garlic powder
Directions:
Place crackers in a blender or food processor and blend until a powder consistency.  Add in parsley, minced onion, and dill.  Blend until powder consistency and fully incorporated.  Place into bowl and stir in onion salt, garlic salt, onion powder, and garlic powder.  Store in an airtight container for up to one year.  To make ranch dressing, use one tbsp. mix with 1 cup mayo & 1 cup buttermilk.
One tablespoon is equal to one packet you buy at the store (but you may use more to taste, if desired).