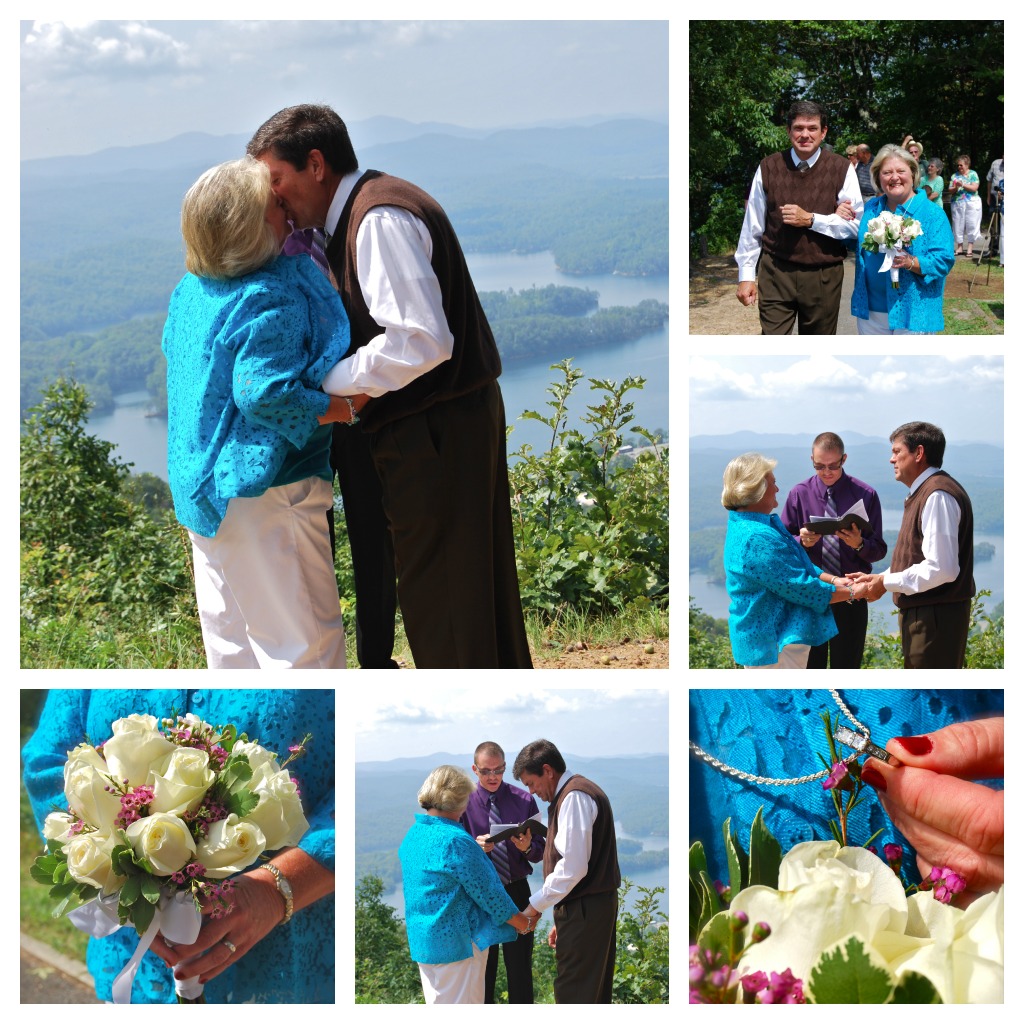 I mentioned this on my facebook page last week, but my father-in-law surprised my mother-in-law (with Adam's sister & our help) with a vow renewal ceremony and reception.  The ceremony was at a lookout in in the forest overlooking the mountains and lake and was so beautiful. Below is the gorgeous view from the ceremony.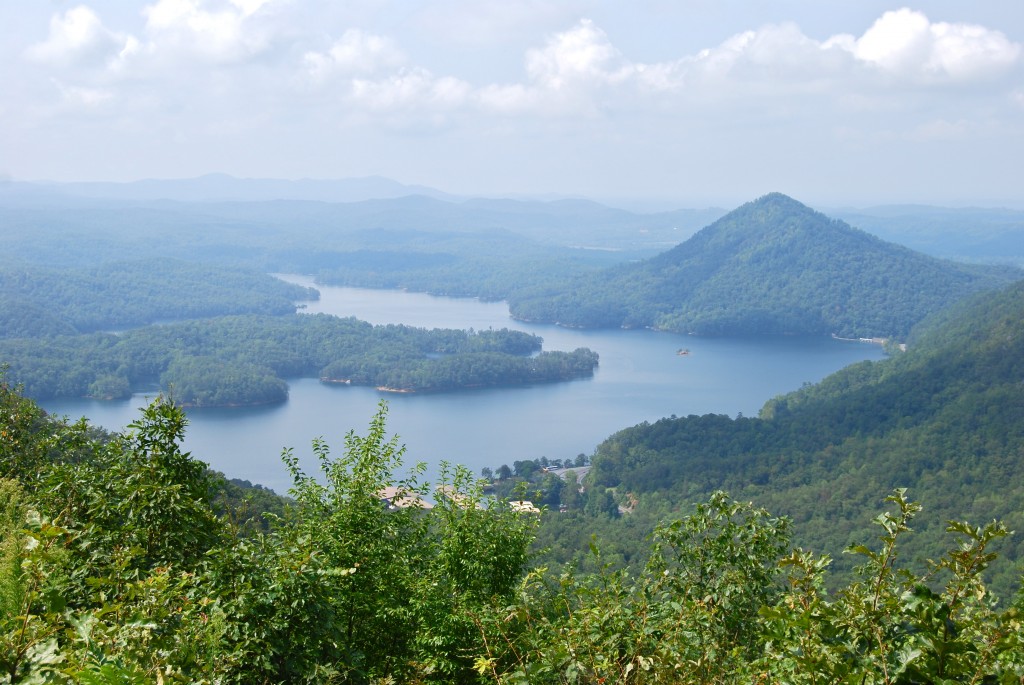 They are celebrating 40 years of marriage! And they are still so in love and do most everything together, which is such an inspiration to us.  Adam's sister got his mom a gorgeous bouquet made and several of our family and their closest friends were in attendance. After the ceremony, the reception was held at our whitewater rafting center in their event space.

The reception perfectly fit them, serving barbecue and a laid back outdoorsy atmosphere.  We did simple centerpieces using vases I already had and adding floating candles and rose petals. The cake was so delicious and it was from Publix! They make fabulous cakes and do such a great job, plus they are really reasonably priced.  We also made a slide show for them of pictures of their dating, engagement, wedding and marriage up to this point. Congratulations Eddie & Nita on 40 years of marriage!