We've been running crazy this week, so I've only been cooking super easy meals like grilled chicken and veggies. So I thought it would be fun to give you a peek inside my grocery cart.  I recently had a big shopping trip as we were out of a ton of stuff so I thought it would be the perfect time to share what I normally purchase at the grocery.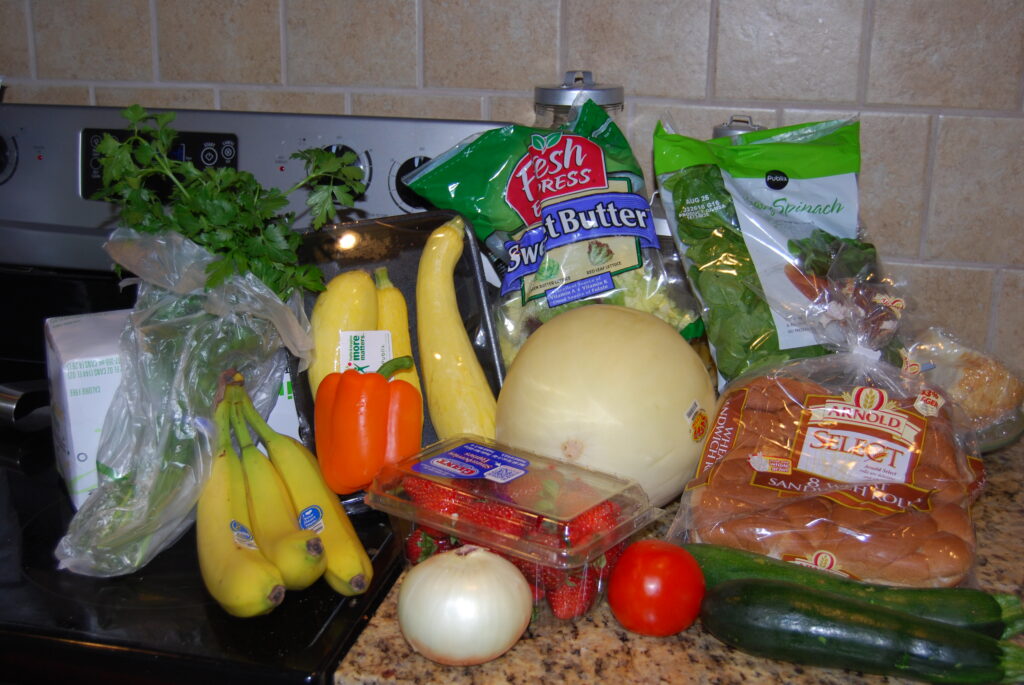 I normally try to keep some healthy options around, fresh fruit and veggies.  This was the zucchini, squash and peppers that went into the roasted veggies I recently posted. And then some buns for turkey burgers and salad mix and spinach to throw into smoothies.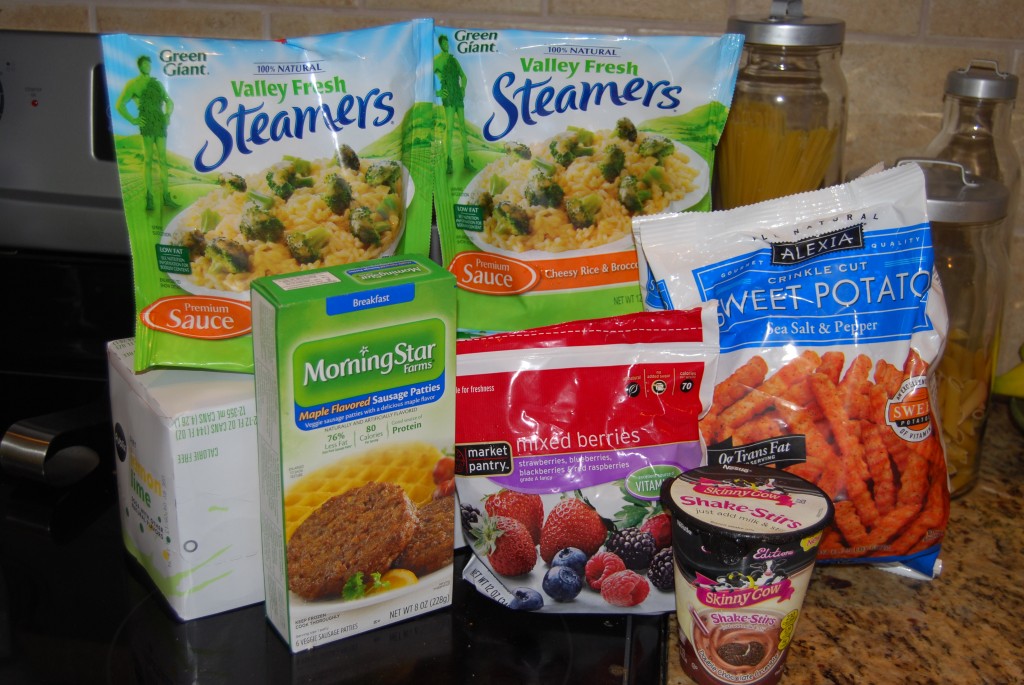 And I got a few convenience items for easy sides, we love these steamers and sweet potato fries! They are such an easy and delicious side dish! And the Morning Star items were on sale and we love to add in this maple sausage when we have breakfast for dinner. And the frozen berries are for smoothies and then I treated myself with a new skinny cow item to try because I had a coupon (it was alright but I prefer their ice cream sandwiches).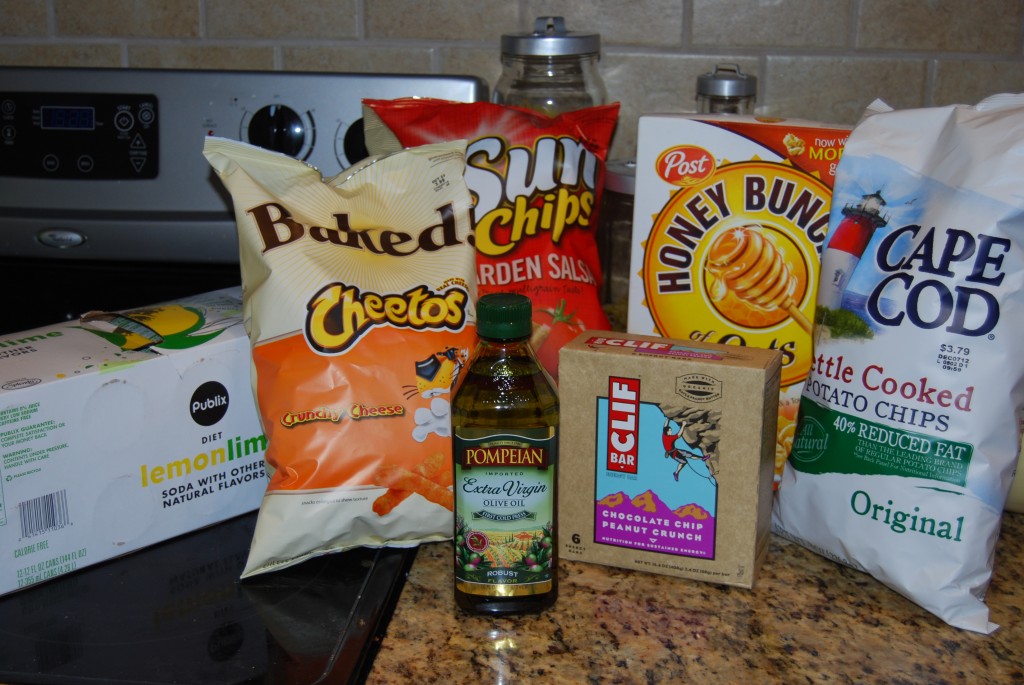 And now onto more of the processed snacks! haha;) Here at our house we love chips! We try to be a little bit healthier with the baked chips and sun chips…I know they still aren't the best for you, but I love them so! And I can't go without some sort of soft drink though I am trying to cut back and drink them in moderation.  I love that the diet Publix brand is made with splenda instead of aspertame.  And my beloved Clif bars, if you heat them in the microwave for 15 seconds they taste like a big cookie! And of course, I could never live or cook without extra virgin olive oil!
The best part about this grocery trip is that most all this was on sale and/or I had coupons for them.  I'm getting more into trying to coupon and stock up on staples so I'll maybe share what I do in a future post.  What are some of your favorite go-to grocery items or splurges?