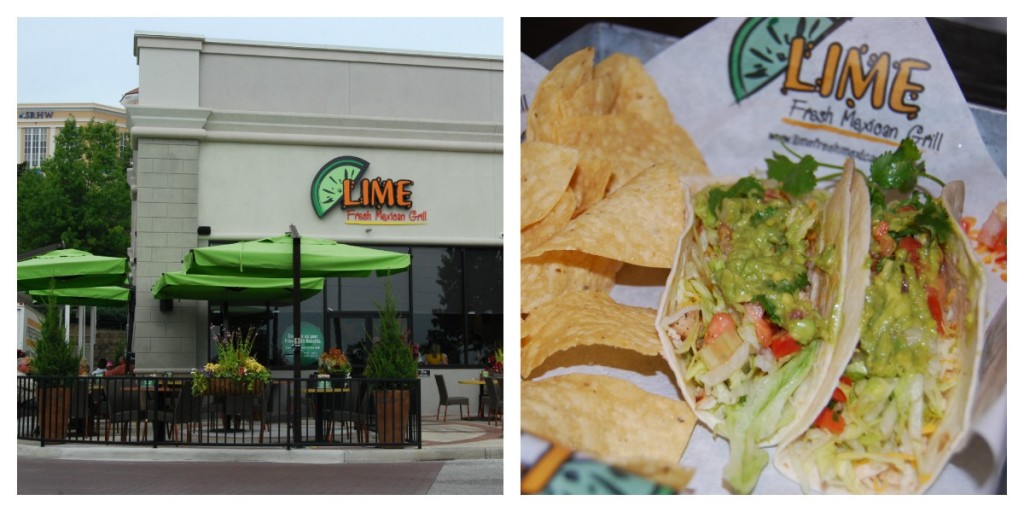 A few weeks ago, I surprised Adam with college football tickets to our favorite team. (Don't worry this post is just about the food and restaurants we ate at…not anything about the team/game)! We went down early and explored the campus and ate a few of the famed restaurants.  We started out the day by stopping at our hotel in Birmingham and checking in and then we stopped in the Summit Area. This area is so nice and has awesome shops and restaurants. I can't wait to go back! We ate lunch at Lime and split some tacos so we could eat some more a little later. I loved this place!! It's a lot like Chipotle or Moe's and had such a cool atmosphere.  The food was really fresh and they had a bar of different salsas to choose from.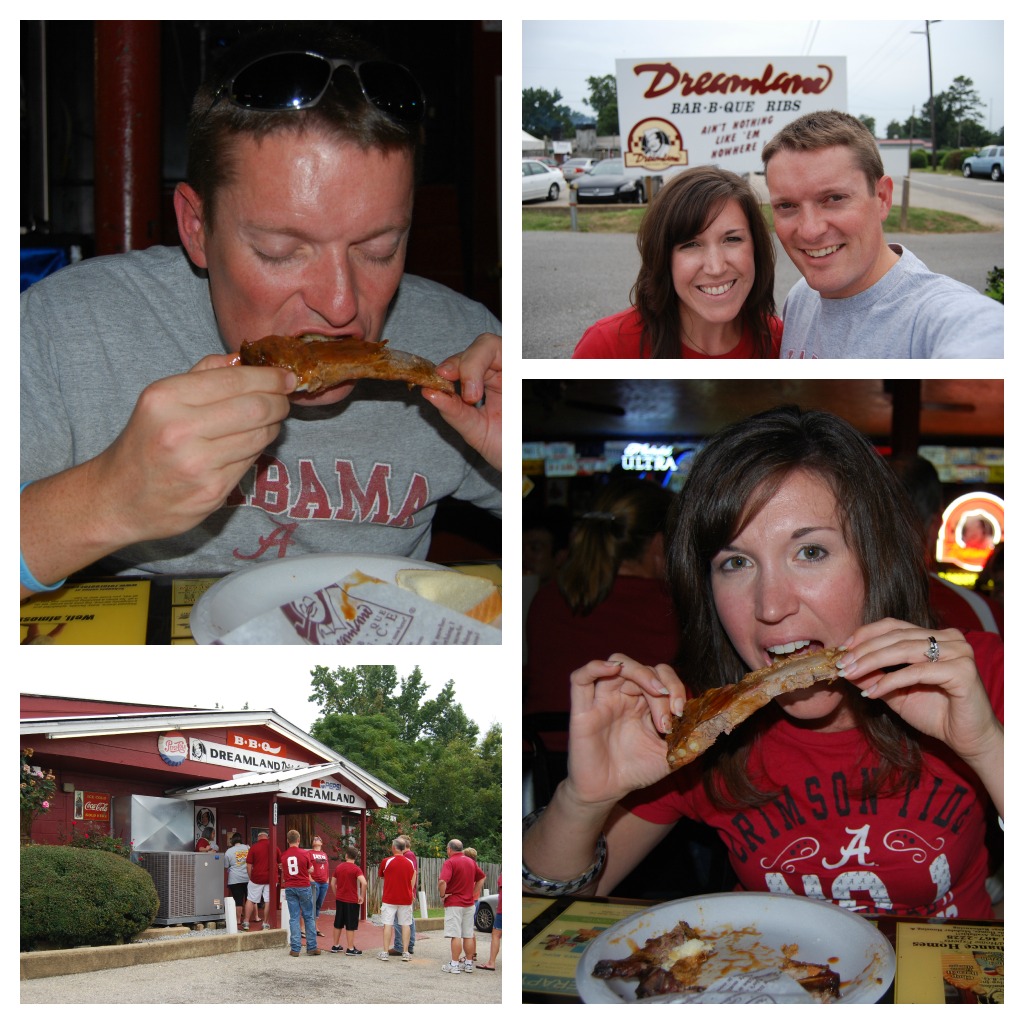 Then we headed to Tuscaloosa and had to stop at Dreamland BBQ and split a half rack of ribs.  As soon as we sat down the waitress asked us what we wanted, and I said "well we're not sure, we've never been here before." She then said "well all we have are ribs or sausage and then different sides." So we said, "ok we'll have the ribs!"  The sauce was tangy and had a more vinegar/mustard base than traditional tomato based bbq.  I liked the sauce ok, but the flavor of the meat itself was wonderful! So delectable! And you've got to try the banana pudding! They have small portions or large ones and it was AMAZING!! This is a must try at least once if you're in the area.  And it's definitely off the beaten path, so you have to want to go there.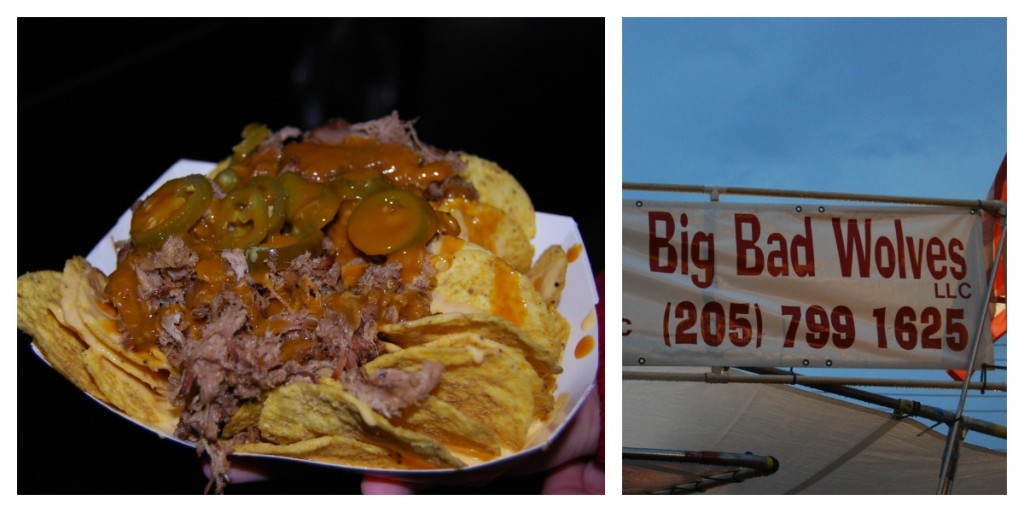 Then we headed to the campus and explored for a long time.  The game wasn't until 9:15 pm so we had plenty of time to work off the tacos & ribs.  Right before the game, we went and got bbq nachos at Big Bad Wolves.  It's just a bbq stand on the strip, but they were really delicious! The cheese sauce was homemade and not from a packet or powder, you could definitely tell and made them addictive.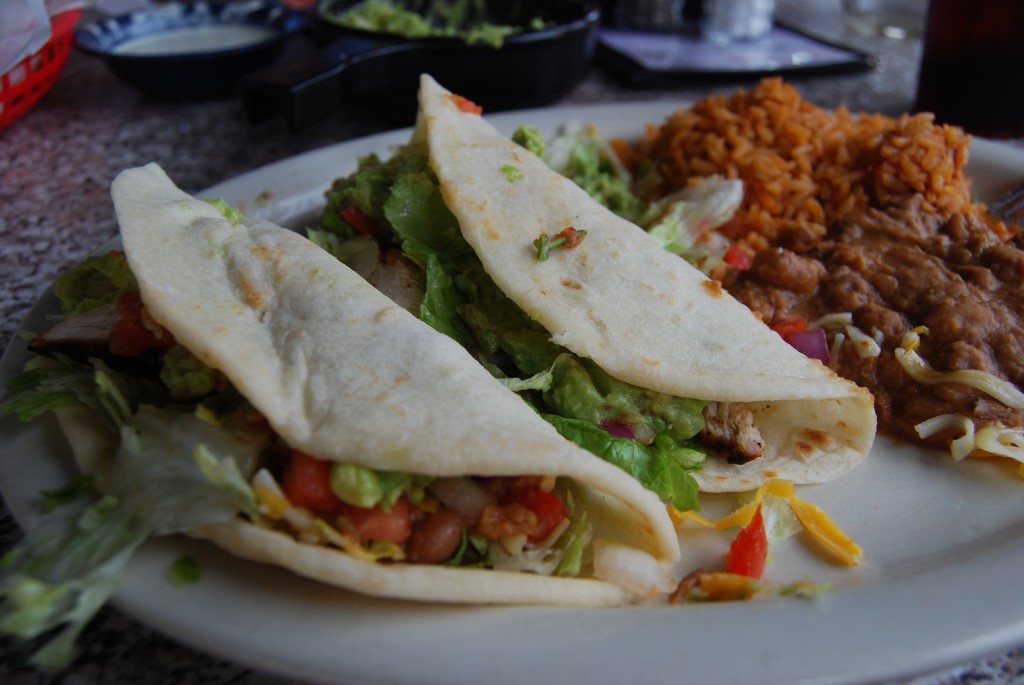 We got in to our hotel VERY late, like 3 am, but we had such a great time! The next morning we slept in and got in a workout and then headed to eat at one of my favorite restaurants, Chuy's in Birmingham.  Yes, mexican two days in a row! They have homemade tortillas and some of the best guacamole I've had.  We ate out on the patio and it had such a gorgeous view of the mountains.
After lunch, I had my first pinkberry experience and I am a huge fan now!! It was so good! We got the chocolate hazelnut with white chocolate chips and a waffle cookie.  Such a great treat!