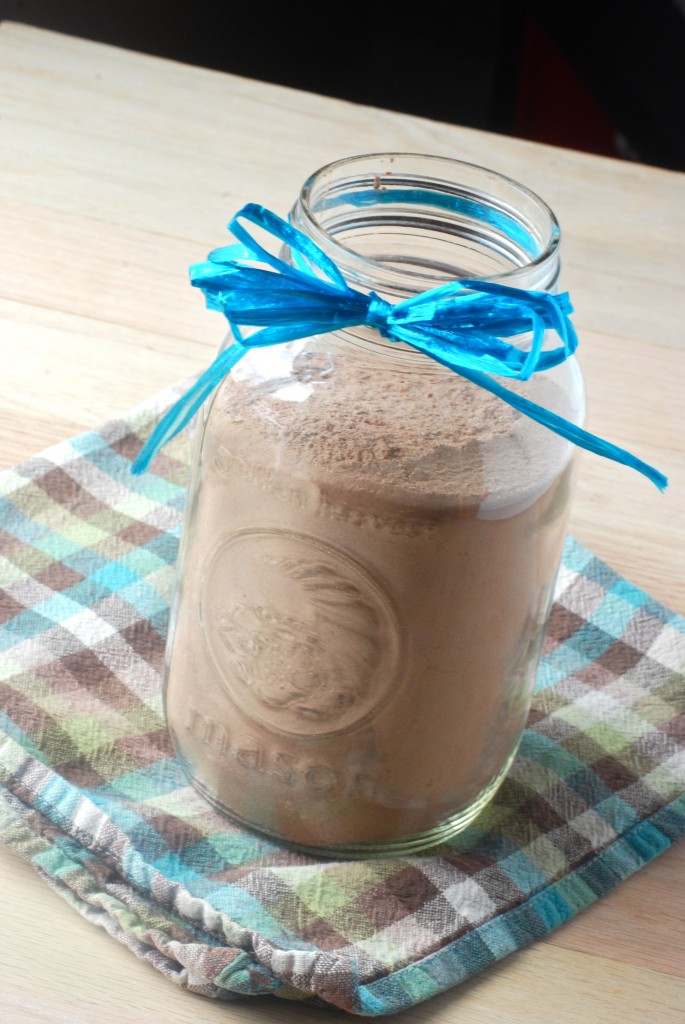 So I thought I had found my go-to brownie recipe, and then I tried this one.  While the other recipe is really, really good, this one edges it out just a bit.  It had the perfect fudgy texture, which is how I like my brownies.  If you've been reading the blog for a while, I'm sure you've noticed that I make treats quite often for Adam's co-workers, or I will send them the leftovers from a party, etc.  They always love the treats and tell Adam how great they are, but this time they went the extra mile.  He passed out about 9 brownies or so and 6 of those people called him afterward to tell him they were the best brownie they'd ever had! Two ladies even asked if I could make them again this week! That's how good these were.  Normally, I can eat one and give the rest away, but I could not stay out of these brownies.  This is the brownie recipe I used with the candy bar brownies I posted last week and the candy does send these over the top, so if you have some snickers & m&m's lying around, definitely sprinkle them over the top.  I love that you can mix up the dry ingredients and store them for quick and easy brownie making! Plus, the dry ingredients would make a great gift with a tag attached with the recipe and directions.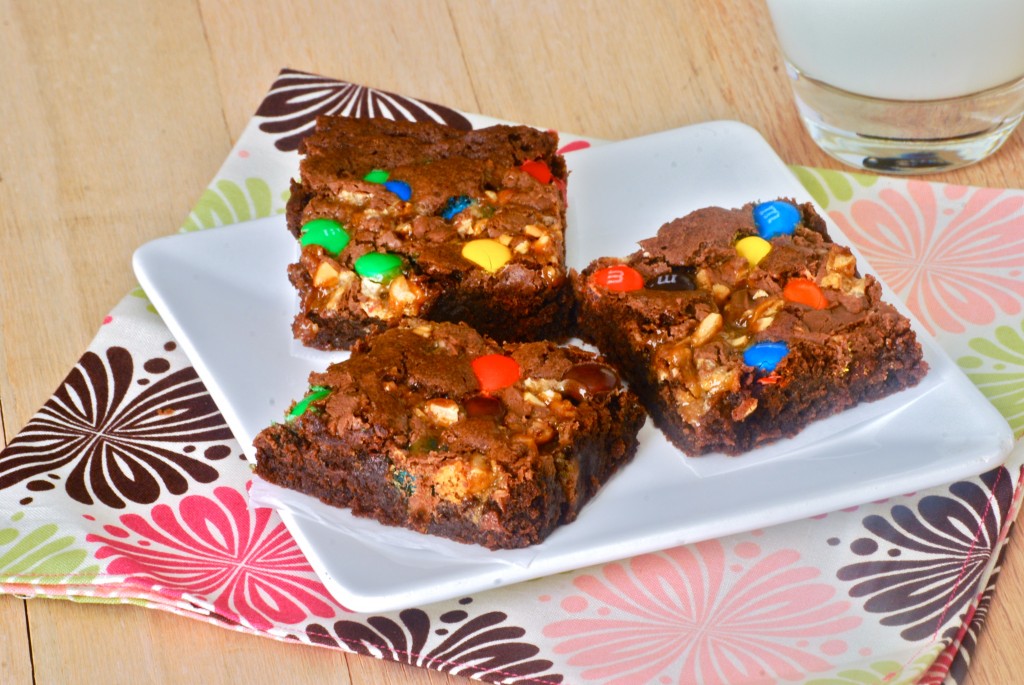 DIY Brownie Mix
Source: Stick A Fork In It originally found on Lynn's Kitchen Adventures
Mix makes 1 Batch Brownies in a 9×13 Pan
Ingredients:
For the Mix:
1 1/4 cups all purpose flour
1 tsp. baking powder
1 tsp. salt
2/3 cup unsweetened cocoa powder
2 cups sugar
To Make the Brownies:
1 cup (2 sticks) butter, melted
3 eggs
1 tsp. vanilla
Directions:
For the Mix:
In a medium sized bowl, whisk together the all purpose flour, baking powder, salt, cocoa powder & sugar until fully incorporated. Transfer to a quart sized jar or container and store until ready to use.
To Make the Brownies:
Preheat the oven to 350 degrees.  Line a 9 x13 baking pan with aluminum foil, leaving a 2 inch overhand on the two long ends.* Spray foil liberally with cooking spray, set aside.
In a large bowl, add the entire container of brownie mix.  Add in the melted butter, eggs and vanilla. Mix together until fully incorporated, mixture may still be lumpy.  Pour batter into prepared pan.  Bake for 22 to 25 minutes (my oven runs a little cold so it took me 30 to 35 minutes).  Just make sure the middle is set and when a toothpick is inserted it comes out with moist crumbs attached.
Remove pan from oven and transfer pan to cooling rack to cool completely.  Once cool, lift brownies out of pan using the foil overhang.  Carefully, peel foil off of brownies and transfer to cutting board.  Cut into squares and store in airtight container.
Notes:
* I like my brownies slightly thicker, so when I lined the pan with foil, on one side I sinched the foil up approximately 1 inch to make it a 9 x12 pan.  This is probably why mine took slightly longer to bake but I love the thickness of the brownies (thickness of brownies pictured above).
Feel free to top these with candy before baking as I did here.