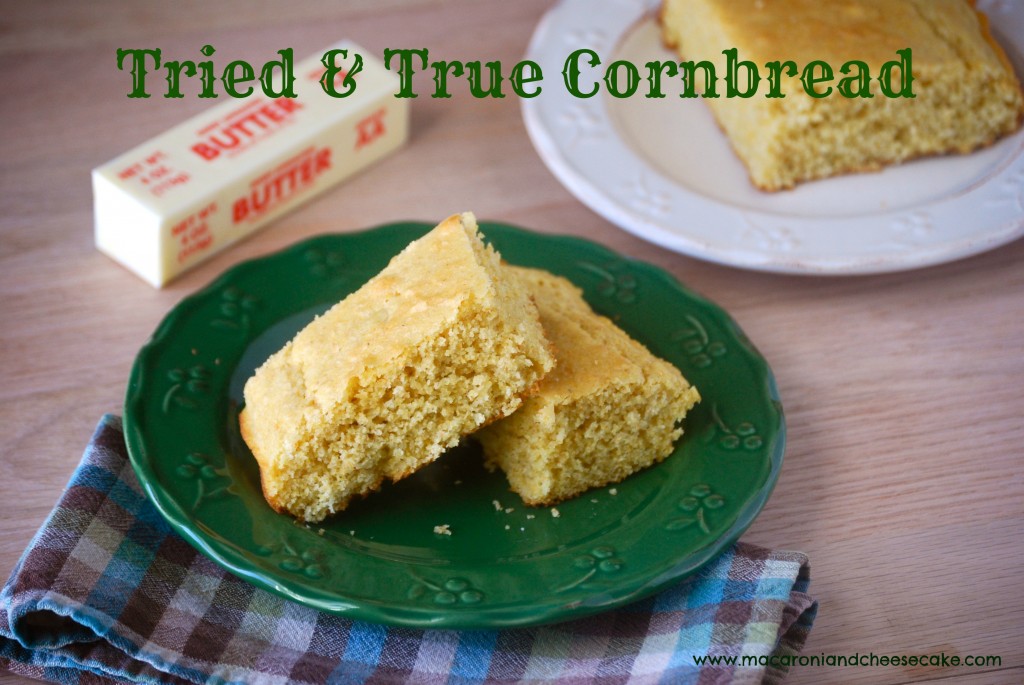 So we've now entered into the "Most Wonderful Time of the Year!" It can also be the busiest time of the year with lots of Christmas parties and shopping and merriment.  So, when you are at home prepping for all those parties, do yourself a favor and have a simple and easy meal of soup and cornbread! This cornbread couldn't have been easier to put together! And it was moist and stayed together but still had a nice crumb texture to it.  I just couldn't seem to get enough of it! I kept slicing little slivers off to eat! And don't worry, the small amount of sugar in this recipe does not make this sweet it just adds a nice balance of flavor.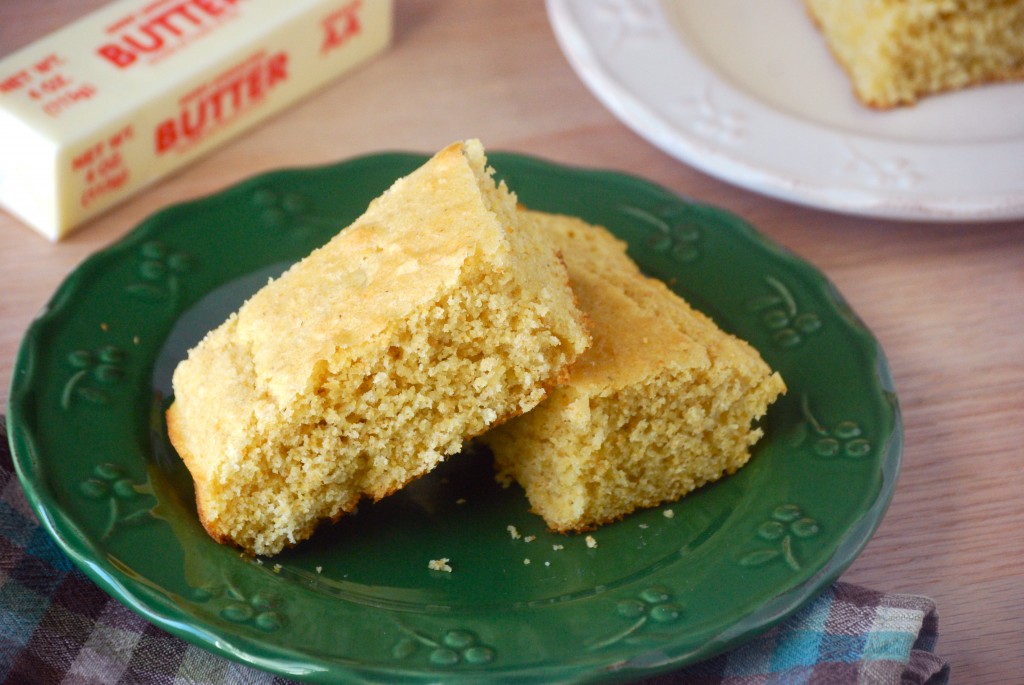 Tried & True Cornbread
Source: Can You Stay for Dinner
Ingredients:
1 cup cornmeal
1 cup all purpose flour
2 tbsp.  sugar
1 tbsp. baking powder
1/2 tsp.baking soda
3/4 tsp. salt
1/4 cup (1/2 stick) unsalted butter, melted
2 eggs
1 cup buttermilk*
Directions:
Preheat oven to 400 degrees.  Spray an 8 x 8 baking dish liberally with cooking spray.
In a medium sized bowl, whisk together cornmeal, flour, sugar, baking powder, baking soda and salt until incorporated.
In a small bowl, whisk together the eggs, buttermilk & melted butter until fully incorporated.  Add this wet mixture into the dry cornmeal mixture and stir until just incorporated and all dry ingredients are wet.
Pour into your prepared baking dish and bake for approximately 22 to 25 minutes, until a knife inserted comes out clean.  Serve with butter!
*Buttermilk substitute: Place 1 tbsp. vinegar in a 1 cup liquid measuring cup.  Add milk and fill the rest of the way until it reaches the one cup measurement.  Let set for 10 minutes and use as directed in recipe.