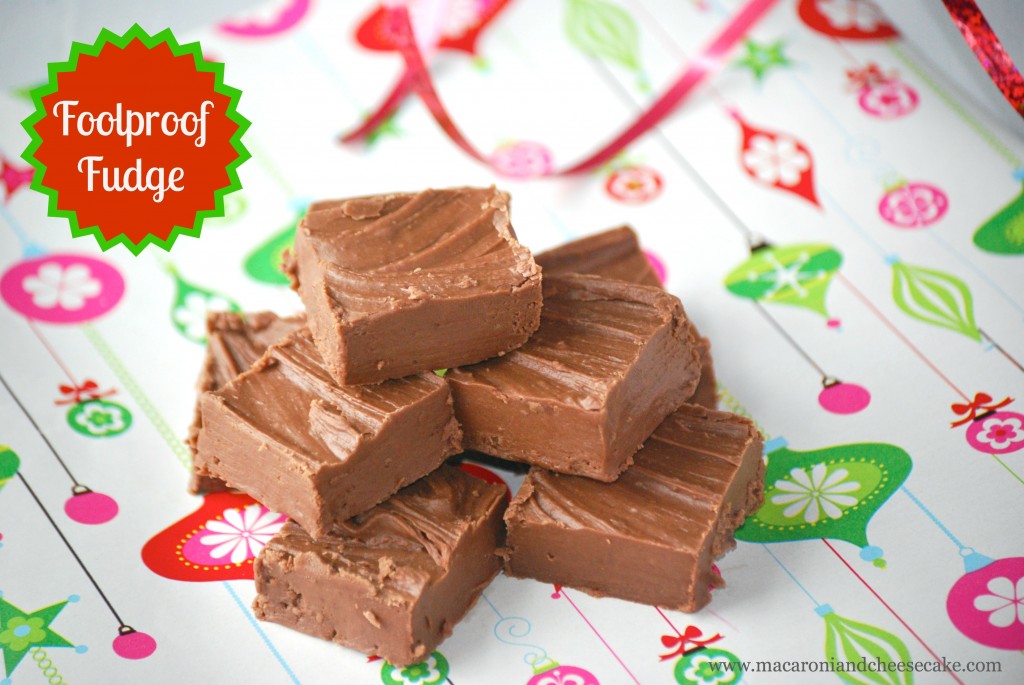 You may not remember, but last year I shared with you my epic triple fudge fail.  That's right, I tried making fudge three times and every single batch went into the trash. It was not a pretty sight that day at our house.  Well a dear sweet reader, Marsha, emailed me the nicest note and gave me her recipe for foolproof fudge.  I've been avoiding making fudge all year because I was afraid it wouldn't turn out.  But I decided it was time since it's the holidays and everyone always loves fudge.  Marsha was right! This fudge is amazing!! The texture is so silky smooth and light, and the flavor is so decadent and rich.  I can't wait to play around with this and add in some other flavors next time.  And this makes a ton of fudge, so it's perfect for a party or to give away to family and friends.  I opted to not add nuts, but Marsha said you definitely can.  Again, I'm not a huge fan of nuts in cookies or fudge, but my husband asked me to put nuts in these next time I make them.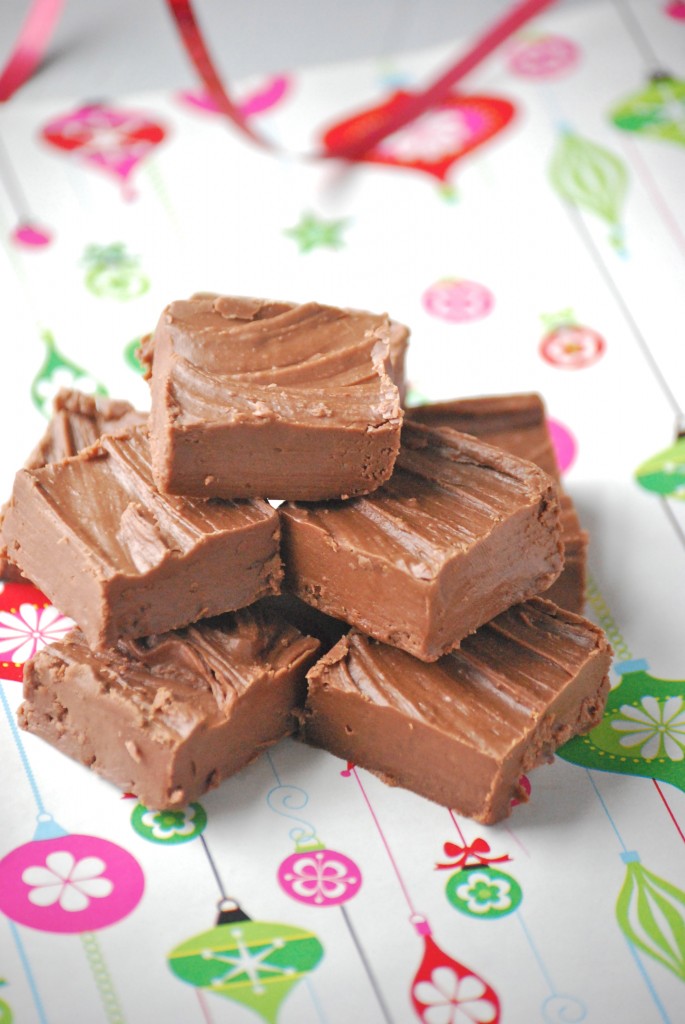 Foolproof Fudge
Source: My lovely reader, Marsha
Ingredients:
1 stick unsalted butter
1 (12 oz.) can evaporated milk
4 1/2 cups sugar
2 (7 oz.) jars marshmallow cream
18 oz. semi-sweet chocolate chips (approx. 1 1/2 12 oz. bags)
1 cup chopped nuts (optional)
Directions:
Butter or grease a Rimmed 9 x 13 baking sheet, set aside.
In a medium sized saucepan, add butter, evaporated milk, and sugar.  Bring to a boil over medium hight heat, stirring constantly.  Once boiling, stop stirring and boil for 7 minutes.  Remove from heat and stir in marshmallow cream, chocolate chips, and nuts (if using).  Continue stirring until all ingredients are melted and fully incorporated and mixture is smooth.  This took me a few minutes.
Pour mixture into your prepared baking sheet and spread evenly.  Place baking sheet on top of a cooling rack to cool completely.  Once cool, cut into small squares and store in an airtight container.