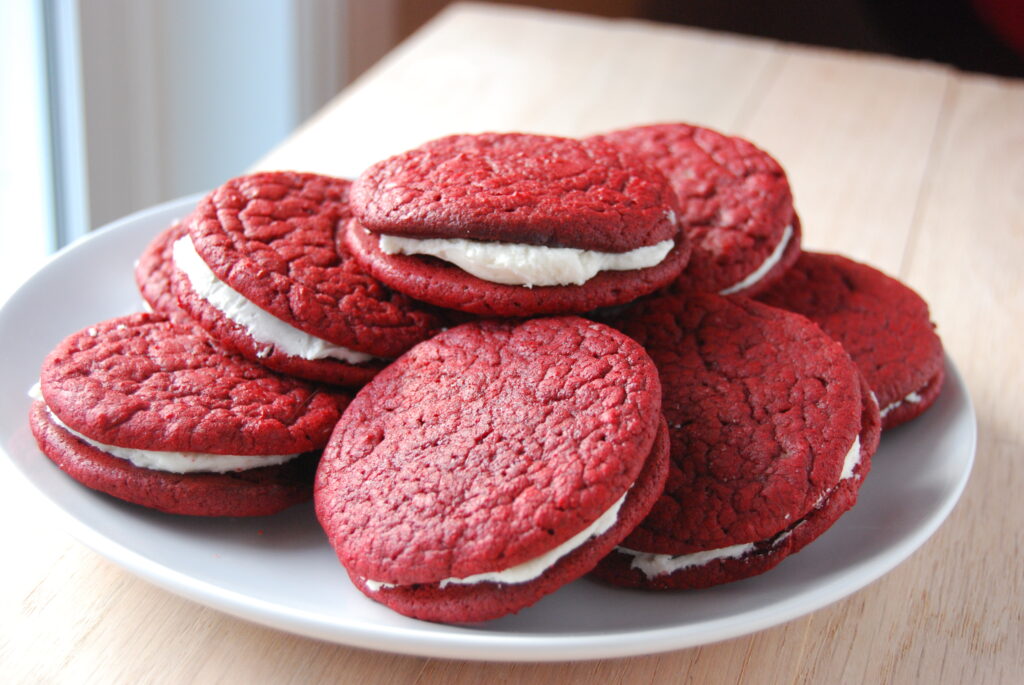 A week ago today, the unthinkable happened.  26 lives were lost in such a tragic way.  I have thought about those victims all week long.  I have mourned their deaths and prayed fervently for their families.  I think this tragedy effected our entire country in some ways and rocked us to our core.  All of those lives were lost too soon.  And when Crazy for Crust and several other bloggers proposed that we all bake or craft something and post it today to honor the victims, I thought it was such a great idea to let Sandy Hook know they are not forgotten.
 I'm actually not posting a new recipe, but I made one of mine and my families favorites last night, Red Velvet Whoopie Pies. I made the cookies and then Adam helped me frost them, so it was a family affair.  I made these because ever since I made them, my family always wants me to make them at holidays and it brings them so much joy, so I though that was fitting to honor these victims and their families, to make something that brings my family together.  I can't imagine what the families and the community of Sandy Hook must be going through and my heart continues to break for them.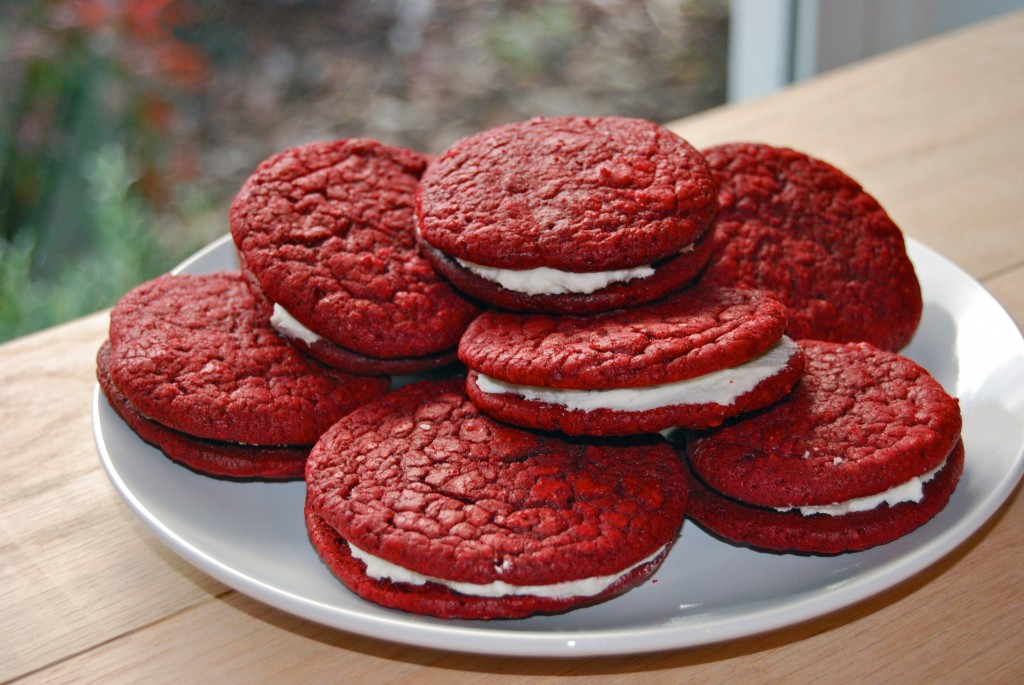 Getting in the kitchen and baking for friends and family this week has really helped me to focus on what's important, my relationship with the Lord and my relationships with people.  And I know that doesn't begin to help with healing the hearts of those in Sandy Hook, but I just wanted to show my support and let them all know that we are thinking of them and praying for them and will continue to do so.
So today we honor:
Charlotte Bacon, Daniel Barden, Rachel Davino, Olivia Engel, Josephine Gay, Ana M. Marquez-Greene, Dylan Hockley, Dawn Hochsprung, Madeleine F. Hsu, Catherine V. Hubbard, Chase Kowalski, Jesse Lewis, James Mattioli, Grace McDonnell, Anne Marie Murphy, Emilie Parker, Jack Pinto, Noah Pozner, Caroline Previdi, Jessica Rekos, Avielle Richman, Lauren Rousseau, Mary Sherlach, Victoria Soto, Benjamin Wheeler, Allison N. Wyatt 
and we send love and prayers to your families and the entire community of Newtown.
If you would like to donate to help any of the families, here is a list of organizations.