I asked you all on Facebook this week what your favorite Christmas tradition was.  I got some great responses! Some I'd never heard of before were to choose a different country each year and then make a traditional meal and clothes or accessories for your family to wear from that country. Another reader said she sprinkles magic reindeer food (oatmeal & glitter) on the grass so the reindeer can find their way. Nicole at The Marvelous Misadventures of a Foodie is planning the 12 dates of Christmas with her husband, check out her blog to follow along.  All such great ideas! What's your favorite Christmas Tradition? I'm always looking for new ideas.  Here's some of the ones that we do every year.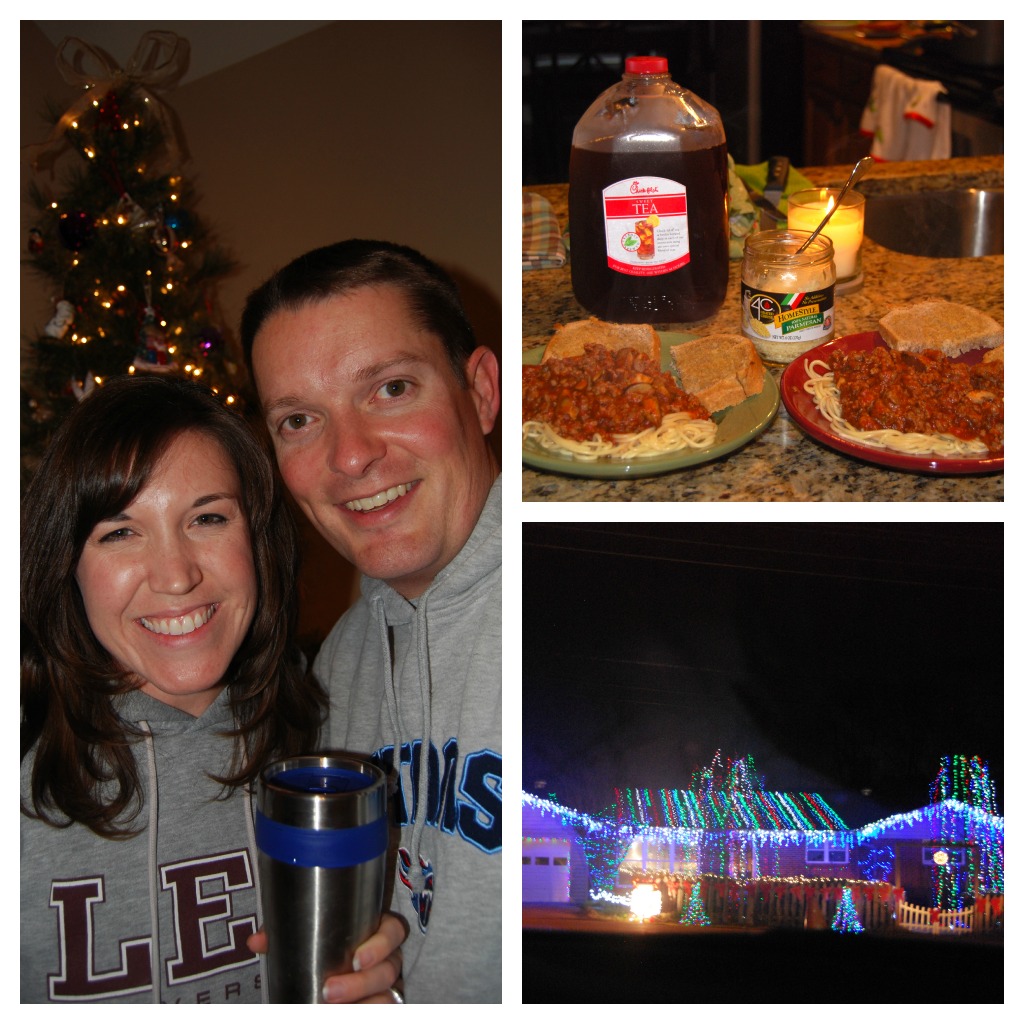 We have  a few traditions that we love, nothing too different.  But we always have spaghetti for dinner a couple nights before Christmas or the night after.  Then we pack to go hot chocolates and drive around looking at Christmas lights.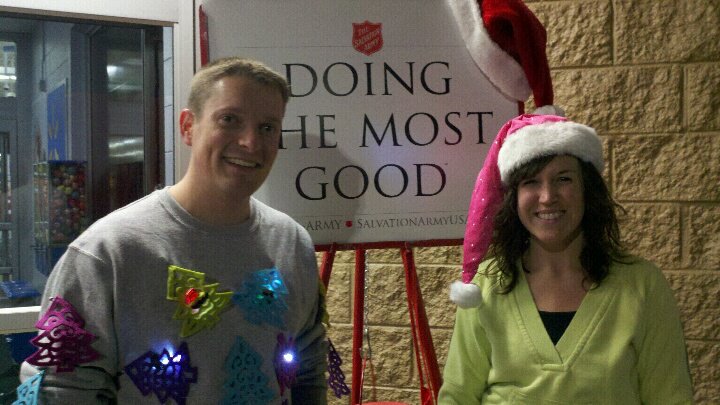 Last year, we started a new tradition, ringing the bell for the Salvation Army.  We had such a blast, we dressed up in Christmas attire and sang Christmas carols the whole time! We're doing it again next weekend.
We also try to come up with a funny or different idea for Christmas Cards each year.  Here's our card from this year: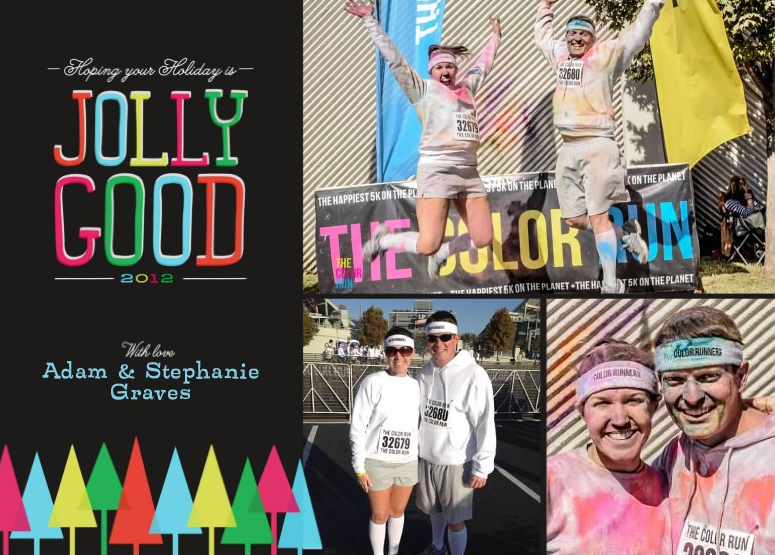 and here's the back of the card