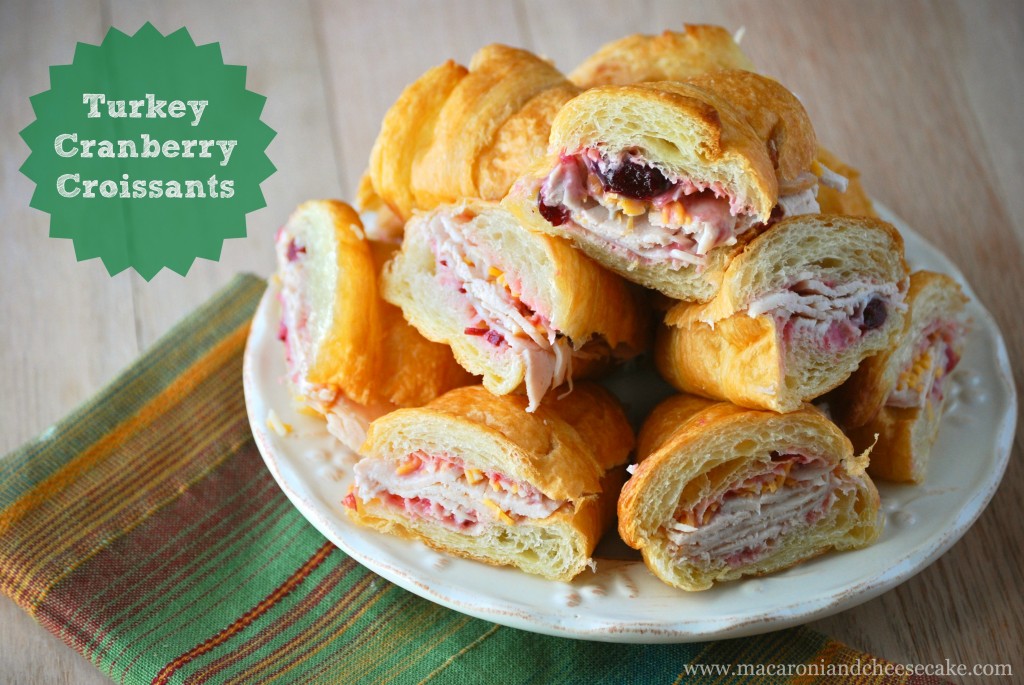 I can't believe I've never posted these sandwiches!! When Adam & I were first dating, I helped his mom throw him a surprise birthday party and she made these sandwiches.  They were so good that our family has been making them for parties ever since! There's something about this combination that will have everyone raving over these! I made these for the baby shower too, and got rave reviews! These are perfect for a party and so easy to assemble so it won't take much effort right before the party.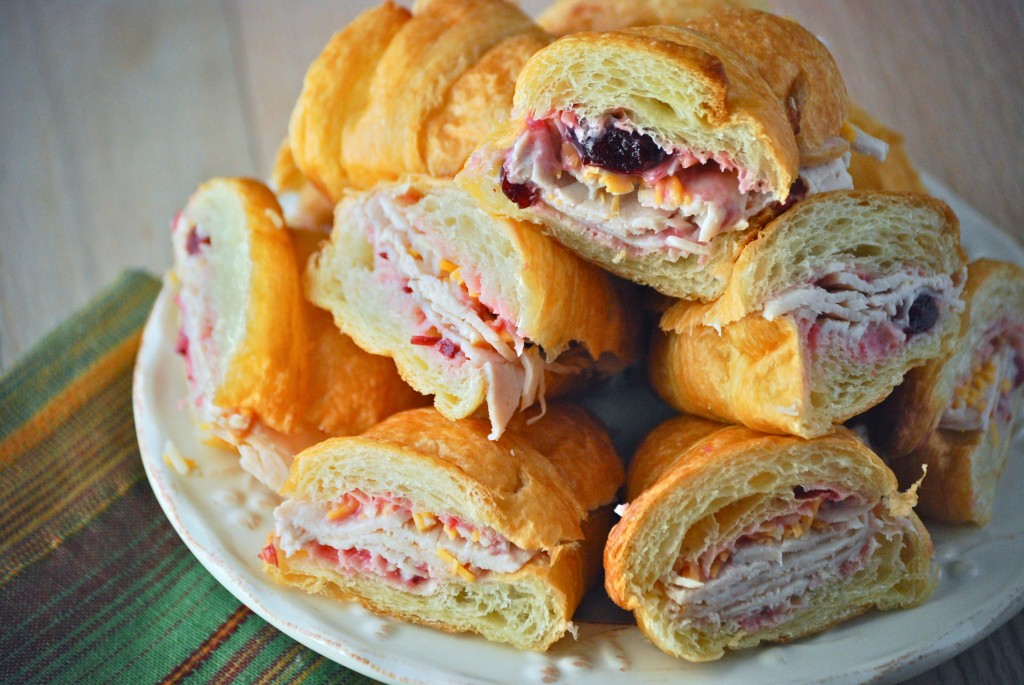 Turkey Cranberry Croissants
Ingredients:
16 Croissants
1/2 can of whole berry cranberry sauce
1/4 cup plus 1/8 cup light mayo
Deli Turkey Meat, sliced thin
shredded colby jack cheese
Directions:
In a small bowl, stir together the cranberry sauce and mayo.  Add a little more mayo if necessary. You want the mixture to be a pink color.  Place in refrigerator until ready to assemble the sandwiches.
Slice the croissants in half horizontally. Spread a thin layer of the cranberry mixture onto each side of the croissants.  Top the bottom piece of the croissant with the sliced turkey.  Sprinkle over top of the turkey with shredded cheese.  Top with top piece of croissant.  Cut sandwich in half.  Store in the refrigerator in an airtight container until ready to serve.  I made these about an hour and a half before the shower and the held up great in the fridge until right before.