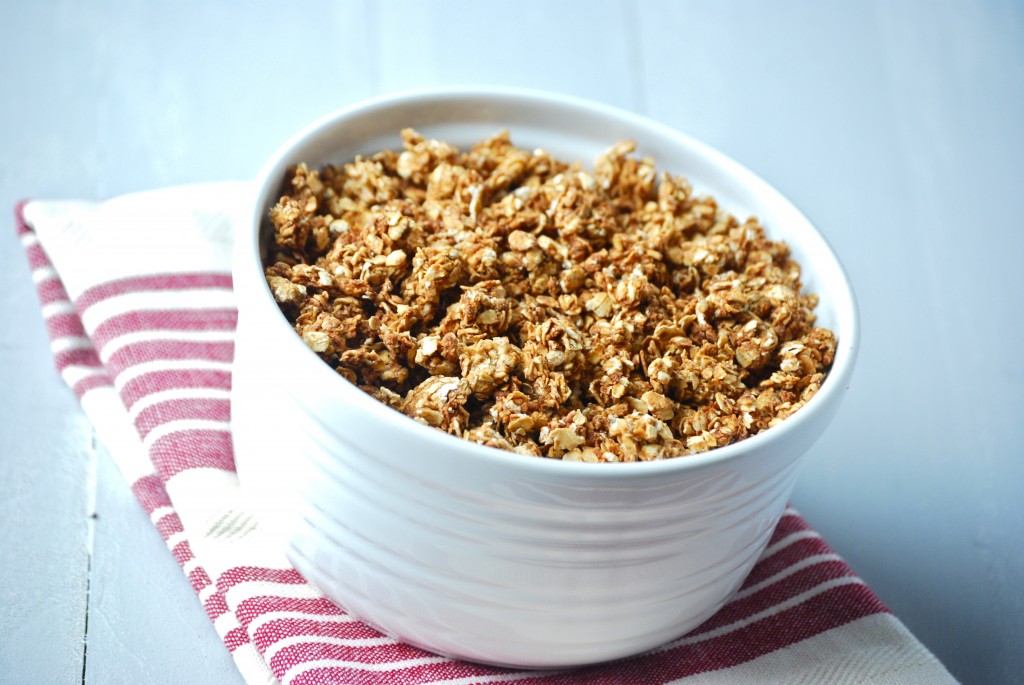 As you may have noticed from my steel cut oatmeal post, I've been trying to find some alternative breakfast items to break out of my mundane cereal routine. I came across this recipe and thought it would be great to try my hand at making my own granola.  This was so easy and used items I mostly keep on hand which was great! You could put this atop of yogurt, smoothies, or like I'll share with you next week, make your own granola bars with it. If you are just using this for a topping, I would maybe add a little more honey for a sweeter taste, but if using in granola bars I would keep it as is.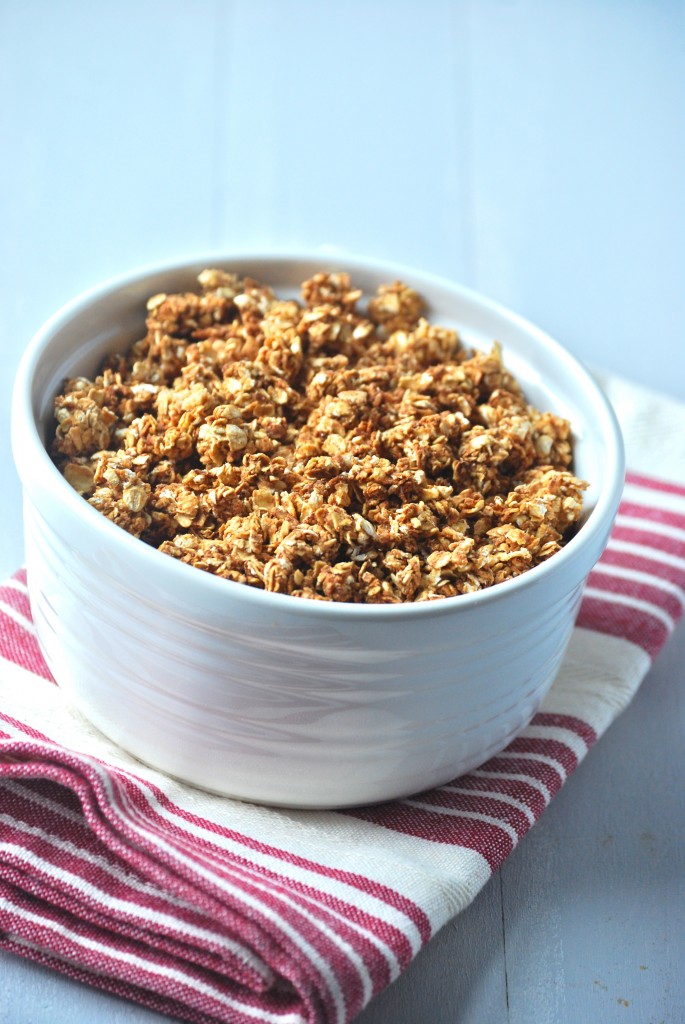 Homemade Applesauce Granola
Source: Finding Joy in My Kitchen, originally Fake Ginger and Dave Lebovitz
Ingredients:
1/2 cup unsweetened applesauce
1/4 cup brown sugar
1 tbsp. honey
1 tbsp. extra virgin olive oil
1/4 tsp. salt
4 cups old fashioned oats
1 tsp. cinnamon
Directions:
Preheat oven to 300 degrees.
In a medium sized pot, add the applesauce, brown sugar, honey, olive oil, and salt.  Stir together and heat for just a minute or two until mixture is warm.  Remove from heat and stir in the oats and cinnamon, ensuring the mixture is fully incorporated.
Spread oat mixture evenly onto a 9 x 13 baking sheet.  Bake for 50 minutes, stirring every 10 minutes.
Remove from oven and let cool completely.  Store in an airtight container.