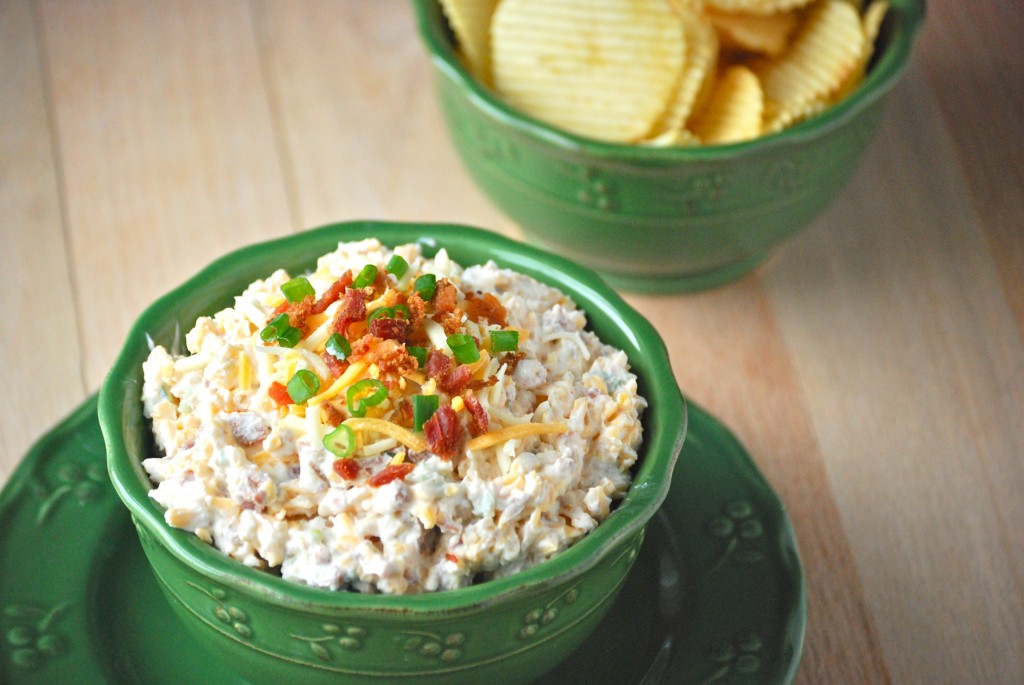 So I know that it's resolution time. The gym is full and there is lots of healthy eating going on.  I definitely am back on the healthy eating train, but I also know that it's NFL playoff time. That definitely calls for some awesome appetizers, so I have a few to share with you in the next couple weeks. This loaded baked potato dip is floating around the internet in lots of places, but I thought I would change it up a bit and add some ranch dressing mix and it took the flavor over the top! This dip is amazing and super addictive, perfect for any party! Oh and just to clarify, there aren't any potatoes in this dip, it's just  all the things that normally top a loaded baked potato.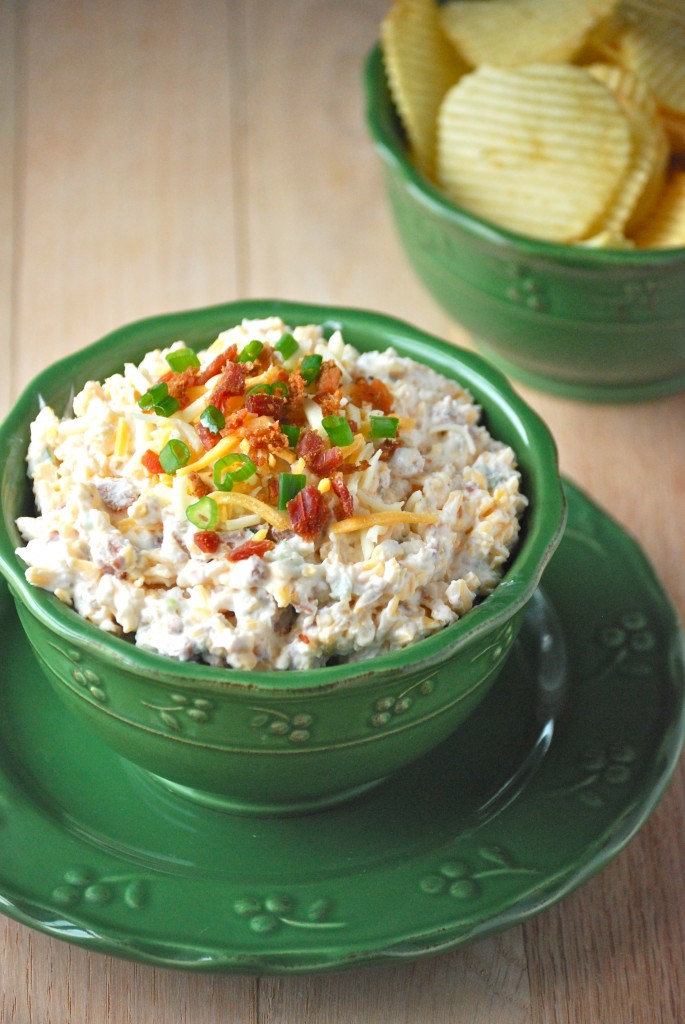 Ranch Loaded Baked Potato Dip
Source: My Recipes.com
Ingredients:
1 (16 oz.) container light sour cream
2 cups (8 oz.) sharp shredded cheddar cheese
1 (2.8 oz) container Hormel Real Bacon Pieces, reserving a tbsp for garnish (or cook & crumble 1 pkg. bacon)
1/2 packet Ranch Dressing Mix
1/3 cup green onions, sliced
1/4 tsp. ground cayenne pepper OR 2 tsp. hot sauce
Garnish with additional cheese, bacon & green onions
Serve with Ruffles or other Wavy Potato Chips
Directions:
In a large bowl, stir together sour cream, cheddar cheese, bacon pieces (reserving a tbsp for garnish), ranch mix, green onions and cayenne or hot sauce until well mixed and fully incorporated. Store in an airtight container for at least one hour or overnight.  Before serving, garnish with the reserved tbsp bacon pieces and additional green onions and shredded cheese.  Serve with Ruffles or other Wavy Potato Chips. Store leftovers in an airtight container in the refrigerator, will keep for several days.