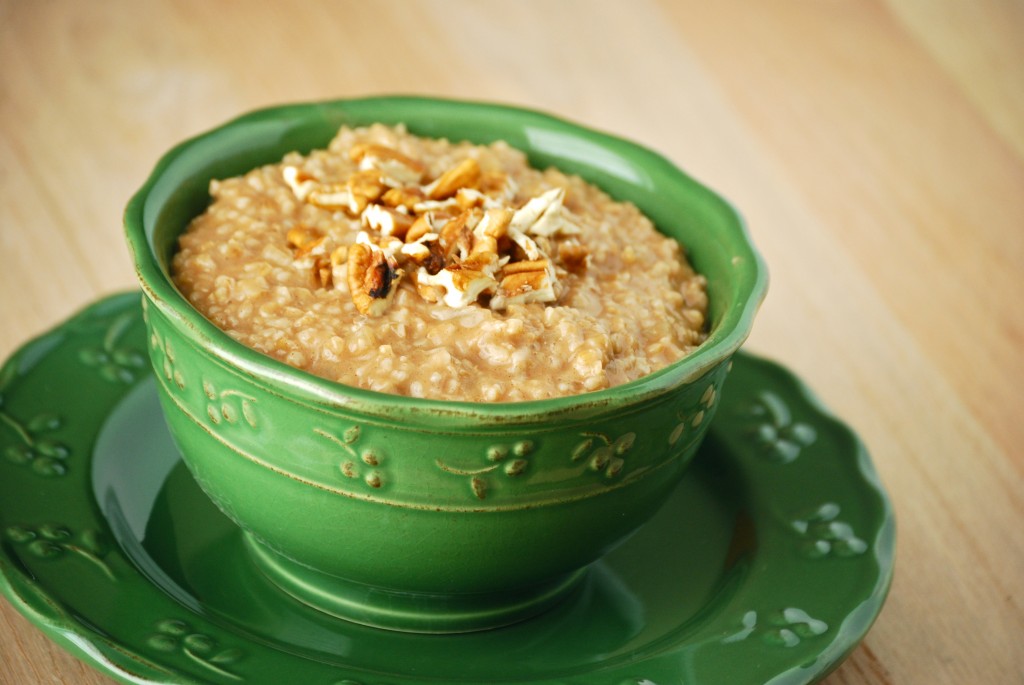 Since it's resolution/healthy eating time, I thought I would share a healthy breakfast that my mom recently introduced me to. I'm not a fan of oatmeal normally, but I have loved Chick-fil-A's oatmeal, so my mom thought I would really like this since it tastes similar.  I really enjoyed it! It had a bit chewier texture than regular oatmeal and was very flavorful and not pasty at all! It's a great way to mix up your breakfast! I tend to alternate between granola bars and cereal so this is a fun way for me to mix it up.  Also, I put the sweetener that I used but feel free to use your sweetener of choice (sugar, stevia, honey, etc).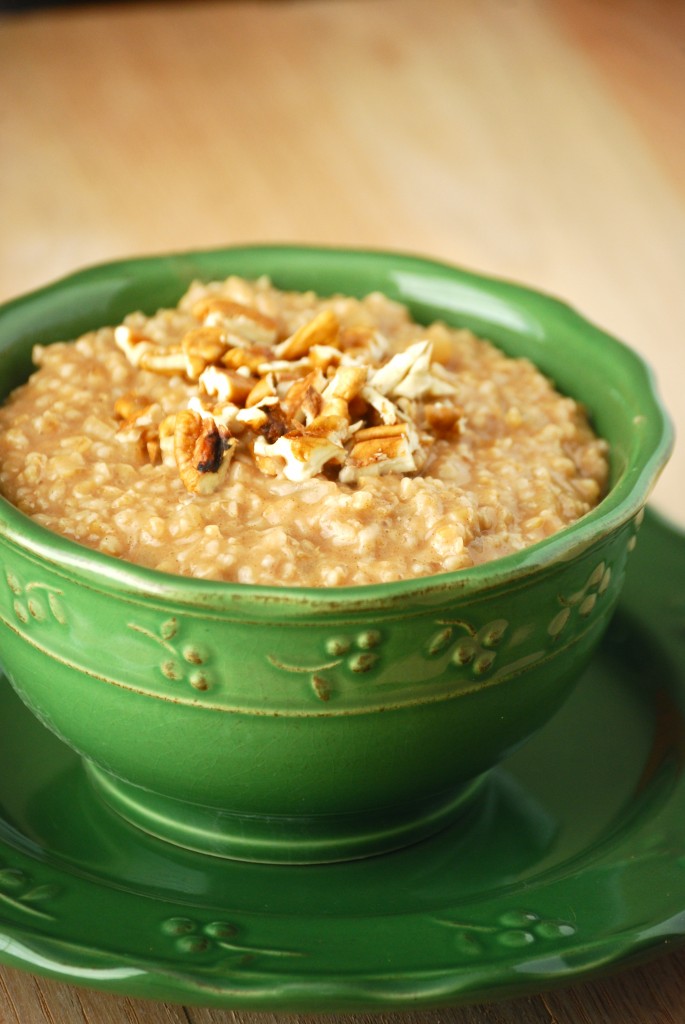 Stovetop Apple Cinnamon Steel Cut Oatmeal
Source: my mom
Serves 4
Ingredients:
1 cup steel cut oats
4 cups water
1 1 /2 tsp. ground cinnamon
1 medium apple, peeled and finely diced
1 tbsp. butter
Sweetener of choice (I recommend approximately 1/4 cup brown sugar, more or less to taste)
Chopped Pecans (optional)
Directions:
Place 4 cups water in a medium sized pot to boil.  Meanwhile, peel, core and finely dice your apple.
Once water is boiling, add the diced apple and cinnamon and stir to combine.  Add in oats and butter and stir. Reduce heat to low and simmer (you still want to see some bubbling but not a full boil), stirring occasionally, for 25 to 30 minutes, until oats thicken up and are desired texture.  Add in desired amount of preferred sweetener and stir to combine.
Divide into bowls and top with chopped pecans if desired.  Store leftovers in an airtight container in the refrigerator and reheat in the microwave or on the stovetop.