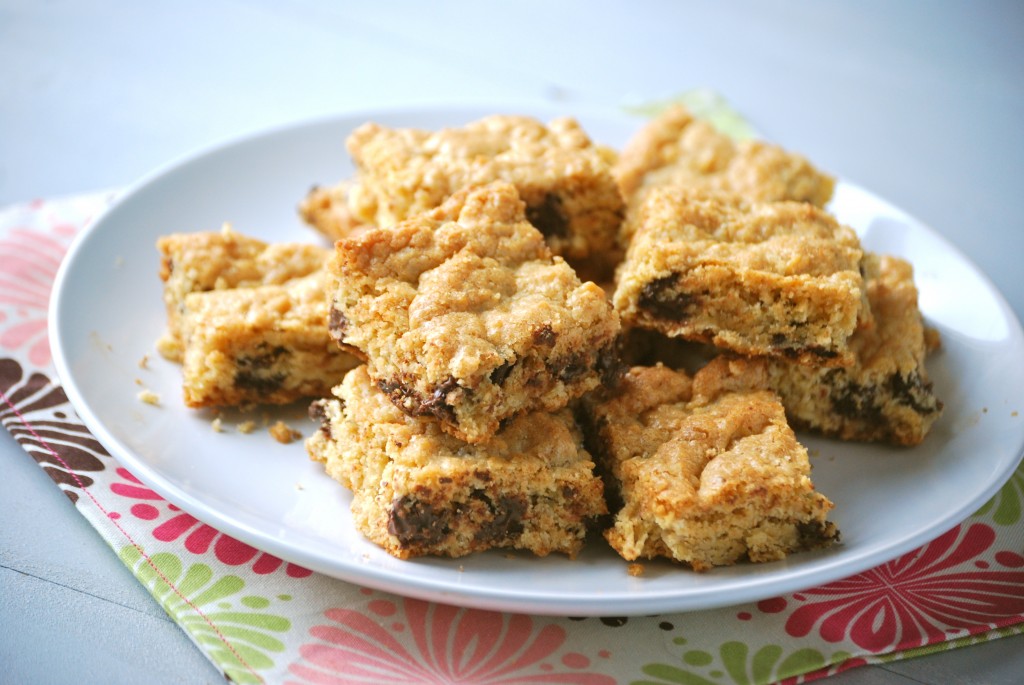 I was looking for a quick and easy dessert to put together to take somewhere and came across these bars and thought they looked fabulous. I immediately got into the kitchen and whipped these up in no time.  They were really good, dense and chewy and cookie like.  These are great to take to a potluck, or for any occasion!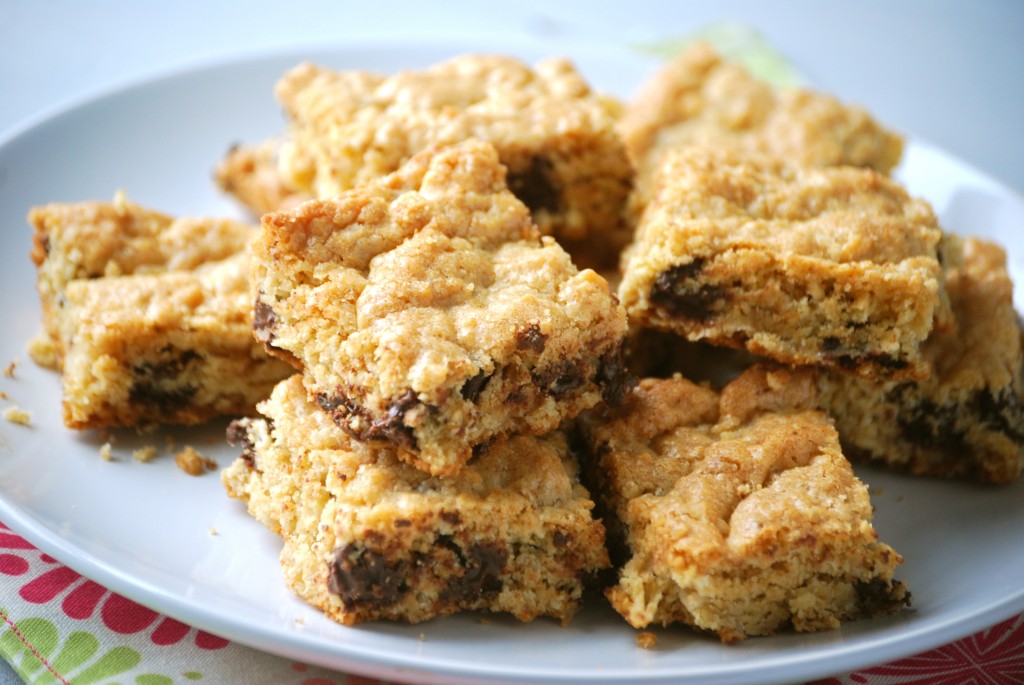 Chocolate Chip Oatmeal Bars
Source: What Megan's Making
Ingredients:
1/2 cup unsalted butter, room temperature
1/2 cup plus 1/8 cup brown sugar
1/4 cup plus 1/8 cup sugar
1 egg
1/2 tsp. vanilla
1 cup flour
1 tsp. baking powder
1/4 tsp. salt
1 cup quick cooking or old fashioned oats
3/4 cup semi-sweet chocolate chips
Directions:
Preheat oven to 375 degrees.  Line a 9 x 9 baking pan with aluminum foil and spray with cooking spray, set aside.
In the bowl of a stand mixer, beat together the butter, brown sugar, sugar, egg & vanilla until fully incorporated and light and fluffy.
In a separate medium sized bowl, whisk together the flour, baking powder, & salt.
With the stand mixer on low, add the flour mixture into the wet mixture a little at a time until just incorporated.
Remove bowl from stand and stir in the oats and chocolate chips.  Mixture will be thick.
Add dough to your prepared pan and press mixture into pan until evenly distributed.  Bake for approximately 20 minutes until lightly golden brown.  Allow bars to cool slightly.  While still slightly warm, lift bars out of the pan and carefully cut bars into squares.  Serve warmed up or at room temperature. Store in an airtight container.