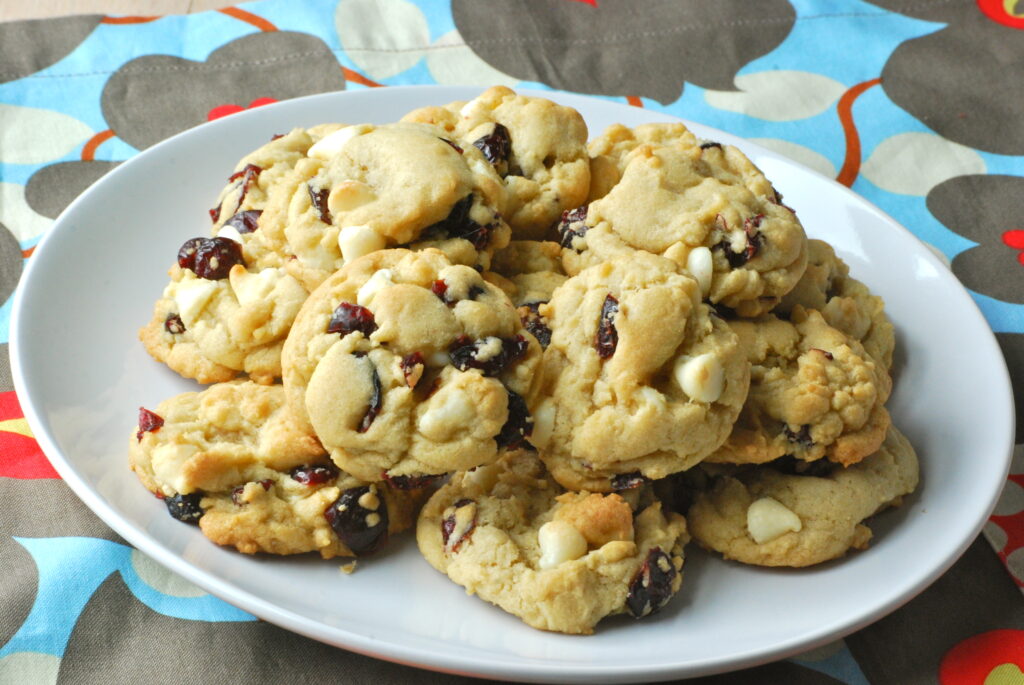 My friend Jennifer made these for a cookie swap we went to at Christmas time and they were my favorite cookie there.  She also made them another time when a group of friends were getting together for dinner.  I couldn't eat just one, so I knew I had to make these, especially since I had a ton of dried cranberries in my pantry.  These cookies are soft, chewy and have a great sweetness about them, and the dried cranberries add such a great texture.  Plus these are smaller cookies, so you don't have to feel as guilty about eating more than one, right?!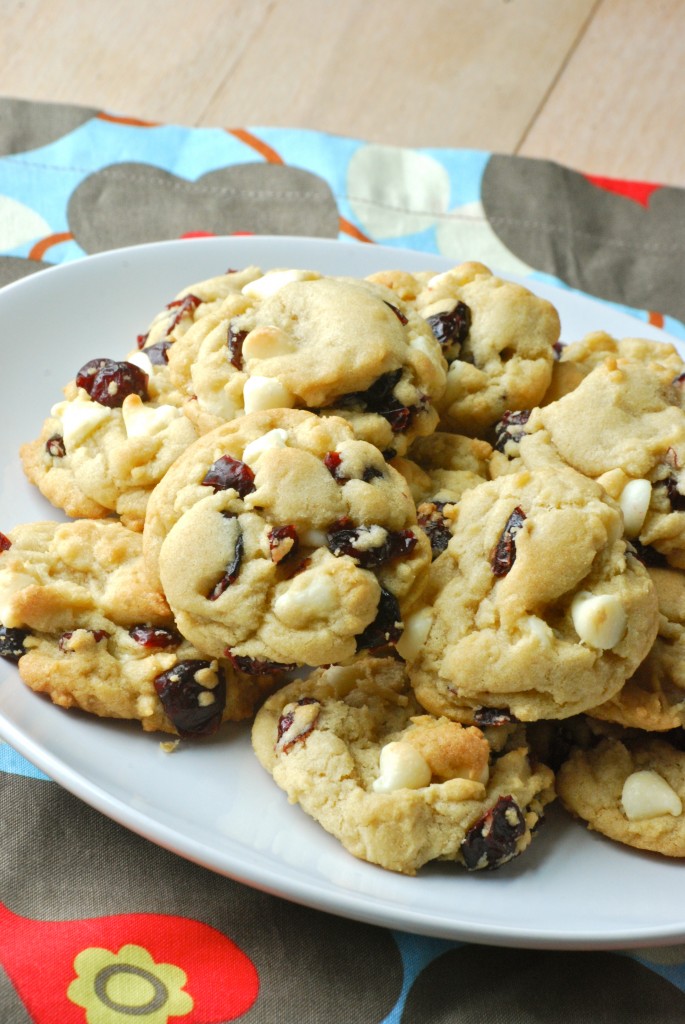 White Chocolate Cranberry Cookies
Source: Taste of Home via my friend Jennifer
Makes 24 to 32 cookies, depending on size
Ingredients:
1/3 cup unsalted butter, room temperature
1/2 cup light brown sugar, packed
1/3 cup sugar
1 egg
1 tsp. vanilla
1 1/2 cups all purpose flour
1/2 tsp. salt
1/2 tsp. baking soda
3/4 cup dried cranberries
1/2 cup white chocolate chips
Directions:
Preheat oven to 375 degrees.  Cover a baking sheet with parchment paper, set aside.
In the bowl of a stand mixer, add butter, sugar and brown sugar and beat until a crumbly texture. Add in egg and vanilla and mix until incorporated.
In a small bowl, whisk together the flour, salt & baking soda. With the mixer on low, gradually add the flour mixture into the wet ingredients until incorporated.  Remove bowl from stand and fold in cranberries & white chocolate chips until evenly distributed.
Using a small cookie scoop, scoop balls of dough onto prepared baking sheet, placing them 2 inches apart.  Bake for approximately 8 to 10 minutes, until edges of cookies are lightly golden.  Remove from oven and allow to cool on pan for a minute or two, then transfer to a cooling rack to cool completely.  Store in an airtight container.